Warble Entertainment's
The Beatles - Magical Hystory Tour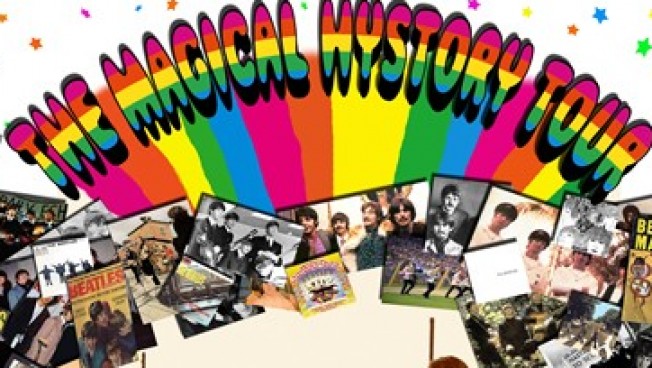 Location Kent
Starting from POA
Magical Hystory Tour, are quite simply the best duo tribute to the Beatles out there.
The act is made up of two friends who got together a couple of years ago to start working on their tribute to the best band ever, and they now work all around the country, bringing the superb sound of the Beatles back.
When listening to them you can't help but be impressed by the close harmony work, that set the Beatles apart from many other bands.
An evening with The Magical Hystory Tour, consists of two parts - The first part being the fabulous songs of the Beatles, with the second part dedicated to classics throughout the decades.
*A Beatles tribute with a little bit more*
3 reviews
Listen




Song List
A Day In The Life
All My Loving
All You Need Is Love
Back In The USSR
Bad Boy
Can't Buy Me Love
Come Together
Dizzy Lizzy
Everybody's Trying To Be My Baby
From Me To You
Get Back
Girl
Got To Get You Into My Life
Hello Goodbye
Help
Hey Jude
Hide Your Love Away
I Feel Fine
I Saw Her Standing There
I Wanna Hold Your Hand
I'll Be Back
In My Life
Its Only Love
Lady Madonna
Let Me In
Long Tall Sally
Matchbox
Money
Norwegian Wood
Nowhere Man
Ob La Di
Penny Lane
Please Please Me
She Loves You
Things We Said Today
Twist And Shout
Walrus
We Can Work It Out
With A Little Help From My Friends
You Can't Do That
Plus Many More...