Warble Entertainment's
The Chrimbo Puds Comedy Walkabout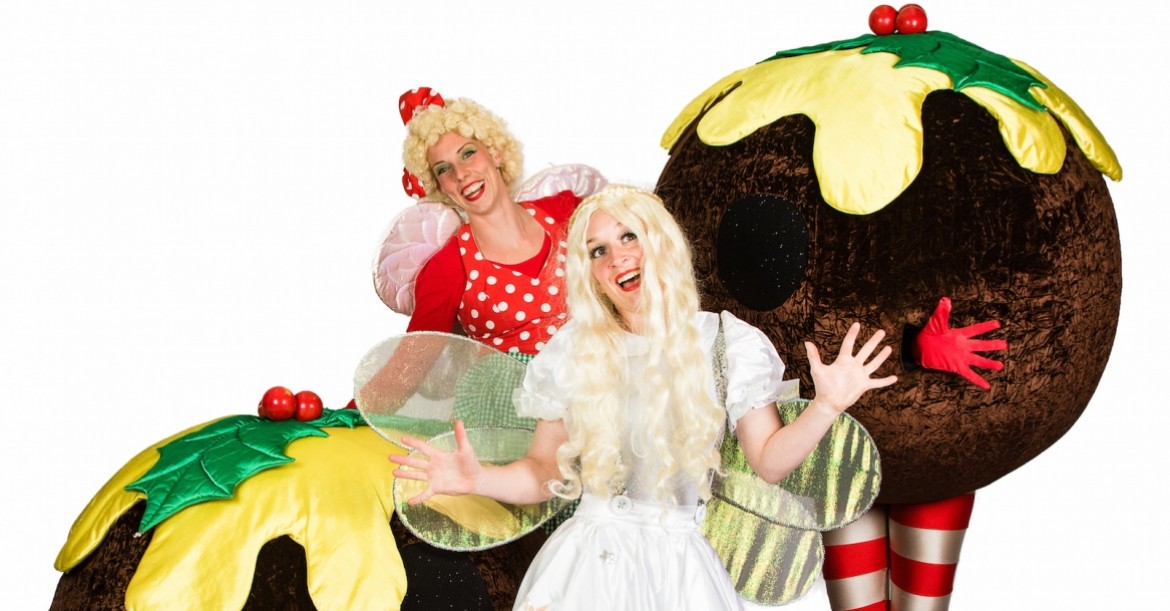 Location Bristol
Starting from £600.00
These Christmas Puddings love running amok, dancing to cheesy Christmas tunes, and quietly sneaking up on you for a quick cuddle! And, if they get into too much trouble, the Lairy Fairy is there to admonish and tranquillize, if necessary.
Attended by the Lairy Fairy, the Christmas Puddings are perfect family entertainment for Christmas events, shopping centres, or private parties that might need an injection of silliness.
The Puddings can be booked singly or as a pair but must always be accompanied by the 'seeing' character. This act can provide its own portable PA with cheesy Christmas tunes for all to dance and sing along to.