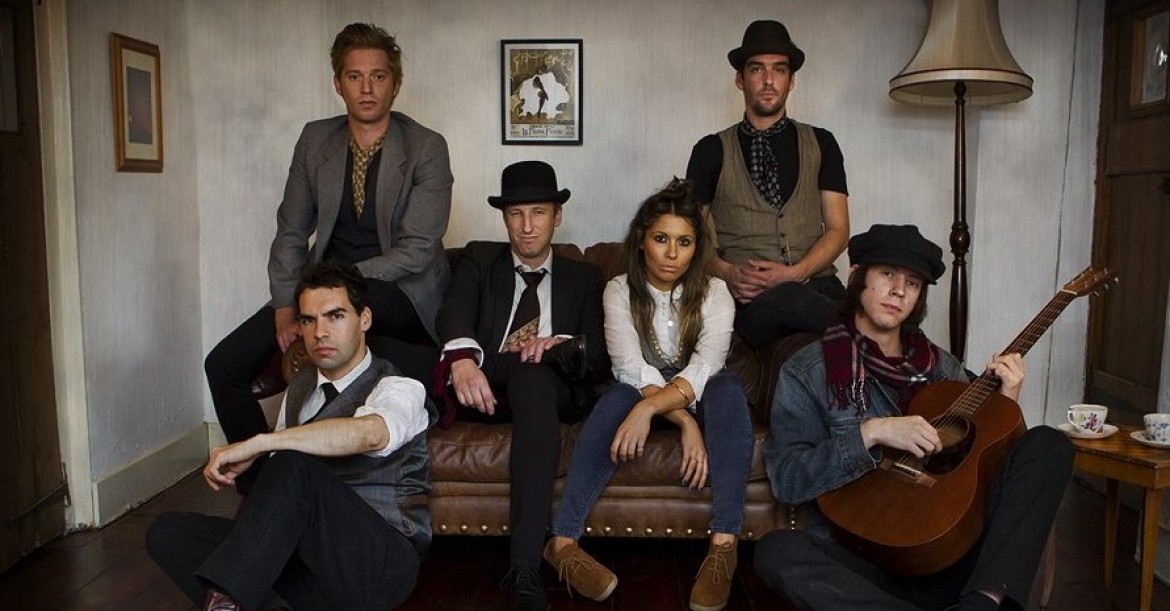 Location Buckinghamshire
Starting from £1,680.00
Recognised throughout the industry as one of the most exciting function bands around The Flames deliver a show that is not to be missed.
Although the show features world class musicians, it is the powerful vocal harmony and musical production on which The Flames have built their reputation.
Featuring both female and male lead voclas, The Flames deliver a dynamic and energetic show that is not to be missed.
Number of Reviews and Counting... 8!
The Flames have performed at many prestigious venues over the last five years. With fantastic musicianship and both female and male lead vocals, The Flames produce a show that is guaranteed to get your guests onto the dancefloor and talking about your event for months to come.
The Flames are primaritly a 5 piece band, however, the band often add additional musicians at your request.
Abi – Lead Vocals
John – Lead Vocals/ guitar/ Percussion
Martyn – Lead Guitar/Acoustic Guitar/Lap Steel/Backing Vocals
Alessandro – Drums/Backing Vocals

Ray – Bass/Backing Vocals
Additional Musicians:
Kevin - Trumpet
Marco - Percussion
Antonio - Saxophone/Violin
Kevin - Vocals
Nick - Keyboard/acoustic guitar
Pop Set
Locked Out Of Heaven – Bruno Mars
Sex Is On Fire – Kings Of Leon
Loveshack – B52s
Walking On Sunshine – Katrina and The Waves
Ain't Nobody – Chaka Khan
Blur - Song 2
Michael Jackson - Beat It
Mercy - Duffy
Forget You - CeeLo Green
Can't Get You Out Of My Head – Kylie
You Got The Love - Florence and the Machine
Make You feel My Love - Dylan/Adele.
Rolling in the Deep - Adele
Get Lucky – Daft Punk
Footloose – Kenny Logins
No Good - Amy Winehouse
Valerie – The Zutons
Price Tag – Jesse J
American Boy – Estelle
Moves Like Jagger – Maroon 5
I Need A Dollar - Aloe Black
Uptown Funk – Brno Mars
Thinking Out Loud - Ed Sheran
Sam Smith – Stay With Me
Soul Set
Son of A Preacher Man – Dusty Springfield
Nowhere to Run-Martha and the Vandellas
This Old Heart Of Mine- Isley Brother
Sweet Soul Music – Arthur Conley
Crazy In Love – Beyonce
Hard To Handle – Otis Reading
Proud Mary – Tina Turner
Respect – Aretha Franklin
Mustang Sally – The Commitments
Heard it through the grapevine – Marvin Gaye
Dancing in the Street – Martha and The Vandellas
Signed, Sealed, Delivered - Stevie Wonder
Shake Your Tail Feather – Ray Charles
Nutbush City Limits – Ike and Tina Turner
Sweet Soul Music – Arthur Conley
Funk Set
Sex Machine – James Brown
Wanna Take You Higher - Sly and the family Stone
Cold Sweat-James Brown
Sex Machine – James Brown
Papa Was A Rolling Stone – The Temptations
Get Up Offa That Thing – James Brown
Superstition – Stevie Wonder
No Diggety
California - 2Pac
Rock Set
Roxanne – The Police
Go Your Own Way – Fleetwood Mac
Live and Let Die - Wings
Honky Tonk Woman – Rolling Stones
You Look Good on the Dance Floor – Arctic Monkeys
Fleetwood Mac - Gold Dust Woman
Satisfaction – Rolling Stones
Sympathy for the Devil - The Rolling Stones
Gimme Shelter – The Rolling Stones
Get It On – TRex
Can't Explain – The Who
You Really Got Me – The Kinks
La Grange - ZZTop
Mama Kin - Aerosmith
Won't Back Down - Tom Petty
Come Together – The Beatles
Walk This Way - Aerosmith
Rock n Roll Set
C'Est la Vie – Chuck Berry
King of the Swingers – Jungle Book
Shout - Isley Brothers/Lulu
Twist and Shout – The Beatles
Jailhouse Rock - Elvis
Jonny be Goode - Chuck Berry
Carol – Chuck Berry
Lucille– Little Richard
Roll Over Bethoven – The Beatles
Classics Set
Thriller – Michael Jackson
9 to 5 – Dolly Parton
ong Train Coming – Doobie Brothers
Journey - Don't Stop Believing
I'm a Believer – The Monkeys
Gloria- Van Morrison
The Faces - Maggie May
Brown Eyed Girl - Van Morrison
Ticket to Ride – The Beatles
Everybody Needs Somebody - The Blue Brothers
Disco Set
Lost In Music – Sister Sledge
Upside Down – Diana Ross
I Will Survive – Gloria Gaynor
Everybody Dance – Chic
Saturday Night fever – Bee Gees
Jason Moss

, Wedding, Fawley Hill, Buckinghamshire
The Flames were absolutely fantastic and we couldn't have wished for a better band at our wedding. The website doesn't do them enough justice, they were better than we could have imagined.
---
Jamie Goslyn

, Wedding, Wiltshire
Fantastic live band that did not fail to deliver... Helpful and professional throughout, genuine down to earth bunch that made our New Year's Eve wedding perfect... I was even asked to do the countdown to the new year, by that time I was a tad merry and could have sang a number but that would have ruined the night... Book this band and you will not be disappointed. Thanks again Martyn and the flames, Jamie and Sarah Goslyn x
---
Max Brear & Elizabeth Turnock

, Wedding, Yorkshire
Excellent, couldn't have been better.
---
Adrian Riggs

, Birthday Party, Wiltshire
Excellent band, loads of compliments! As with all corporate events, it was a shame that not enough dancing was done!! Would definitely hire them again.
---
Louise Wherlock & Wes Rodgers

, Wedding, Somerset
Thank you guys for great entertainment on our special night!! Martyn was very friendly and helpful in initial contact with the band. On the night they were quick and efficient to set up. Each and every band member was friendly and approachable which made for a very pleasant experience. Then of course to the music - they were great on the stage and had people dancing the majority of the night. All in all a great recipe for a fun, action packed night of dancing and busting moves.
---
Matthew Sommerville

, Wedding, Bristol
The Flames were excellent. We had them at our wedding and have had some great feedback from our guests. Making arrangements for their arrival on the day was very easy as they were accommodating to our requests as access to our wedding was slightly awkward. They were very professional and were able to change the running order slightly for us last minute as our dinner ran over a bit. The music was great and if anything I would say the videos don't do them justice, even better in real life! I wouldn't hesitate in recommending them to a friend.
---
James Vooght

, Wedding, Berkshire
Fantastic Band. Engaged really well with the audience and kept everyone dancing. Love the different styles of music they play and the lead vocals from both are amazing. Beth sounds like a mix between Stevie Nicks and Debbie Harry..... Spot on vocals on every song. I would highly recommend this band to perform at any occasion. Thank You
---
Kerry Morgan

, Birthday Party, Kent
An incredible 40th birthday party; we got so many compliments about the band.
---
Justis Publishing, Green King Breweries, MacMillan Publishing, Rokefield House, Zizzis, Primary Talent, Diverse Management, British Motorcycle Federation, Afghan Heroes, Shropshire Police Force, Mulberry Events, Orange Discos, PRS, RWS Group, Bands For Hire, Scott Jordan Entertainment, MG Promotions, Rethink Management, Kilamanjaro, Bands For Hire, Skiddle, Reverbnation, Lemonrock, Holiday Inn, BCM Pomotions, Daft Events, Michells and Bultlers and many more.
Venues played include:
The East of England Arena, The Feast of St Peter, Isle of Wight Festival, Hard Rock Cafe Residency, Harewood House, The Lincolnshire Showground, Carnarvon Castle, Huntswood Golf Club, Maidenhead Golf Club, Lillibrook Farm, Mantra, The Horns Watford, Riga Music Bar, Jagz Ascot, Eddie's Rock Bar and many more.
Bands supported include:
The ZZTops, Fleetwood Bac, Iggy Pop, Young Knifes, The Horrors, Idlewild, 80s Matchbox B-Line Disaster, Danni Redd, Akimbo, The Darkness, Kulla Shaker, The Divine Comedy, Glen Matlock.
Previous Experience:
Ex-members of The Little Blackhearts, The Dirty, Crowning Glory, The Wutars, 3rdDegree Leburn, Kacuhpa, Cobweb Strange, Blind Ruin, Jamie and The First Class; The Flames are made up from ex-signed and experienced musicians and have played at many prestigious venues for many clients.
Does the band have insurance?
Yes, full Public Liability Insurance.
What equipment does the band use?
2K, PAT tested PA system (up to 200 people). iColor4 lighting. Top spec. musical instruments, amplifiers and drums (Gibson, Fender, Ludwig etc). Further details are available on request.
What is the standard line-up?
Prices quoted are for a five piece band but the band can offer extra musicians.
What extras can the band offer?
Extra musicians (eg. Brass section), a Burlesque dancing troupe, DJ, sound engineer, lighting engineer, PA for larger venues (over 200 capacity), lighting for larger venues (over 200 capacity). An extra acoustic set. Please contact for prices for the above.
Can I sing/play a song?
A long as it is aranged in advance.
Can I make requests?
Yes
What time will you arrive?
Typically 5.30pm for a 9pm start; however, we can arrange earlier set up and start times.
Can the band play music before/between/after sets?
Yes, the band will provide an iPod playlist of popular music. You can also provide your own iPod or MP3 device.
2 x 45 minutes
2 x 60 minutes
3 x 40 minutes
Please Note: The fees indicated below are approximate and based on a central location for each county. They are intended to provide a rough guide only and exact quotes can only be given once the date and exact location of your event have been provided.
Scotland
Aberdeen
£3,600.00
Inverness
£3,840.00
Perth
£3,840.00
Sutherland
£3,840.00
Ayrshire
£3,600.00
Fife
£3,600.00
Stirlingshire
£3,600.00
West Lothian
£3,600.00
Dumfries-shire
£3,600.00
East Lothian
£3,600.00
Lanarkshire
£3,600.00
Midlothian
£3,600.00
Glasgow
£2,400.00
Edinburgh
£2,400.00
Dundee
£2,880.00
Foreign Locations
Europe
£3,000.00
Rest of the world
£7,200.00
North East
Durham
£1,920.00
Northumberland
£1,920.00
North Yorkshire
£1,920.00
South Yorkshire
£1,920.00
Tyne and Wear
£1,920.00
West Yorkshire
£1,920.00
Yorkshire
£1,920.00
East Yorkshire
£1,920.00
Leeds
£1,920.00
North West
Cheshire
£2,160.00
Cumbria
£2,160.00
Manchester
£2,160.00
Lancashire
£2,160.00
Merseyside
£2,160.00
Liverpool
£1,920.00
East Midlands
Derbyshire
£1,920.00
Leicestershire
£1,920.00
Lincolnshire
£1,920.00
Northamptonshire
£1,860.00
Nottinghamshire
£1,920.00
Rutland
£1,920.00
East
Cambridgeshire
£1,800.00
Norfolk
£1,920.00
Suffolk
£1,860.00
Norwich
£1,920.00
Wales
Anglesey
£2,160.00
Caernarvonshire
£2,160.00
Denbigh
£2,280.00
Flint
£2,280.00
Cardigan
£2,280.00
Brecon
£2,280.00
Carmarthen
£2,280.00
Glamorgan
£2,160.00
Monmouth
£2,280.00
Pembroke
£2,280.00
Wrexham
£2,280.00
Cardiff
£1,980.00
West Midlands
Gloucestershire
£1,920.00
Herefordshire
£1,920.00
Shropshire
£1,920.00
Staffordshire
£1,920.00
Warwickshire
£1,920.00
Worcestershire
£1,920.00
Birmingham
£1,800.00
South East
Bedfordshire
£1,800.00
Berkshire
£1,680.00
Buckinghamshire
£1,680.00
East Sussex
£1,680.00
Essex
£1,800.00
Hampshire
£1,680.00
Hertfordshire
£1,800.00
Isle of Wight
£2,400.00
Kent
£1,920.00
Oxfordshire
£1,740.00
Surrey
£1,740.00
Sussex
£1,800.00
West Sussex
£1,800.00
London
£2,040.00
Middlesex
£1,800.00
South West
Cornwall
£2,160.00
Devon
£2,160.00
Dorset
£2,040.00
Somerset
£2,040.00
Wiltshire
£1,800.00
Bath
£1,800.00
Bristol
£1,800.00