The Guardians Of Standard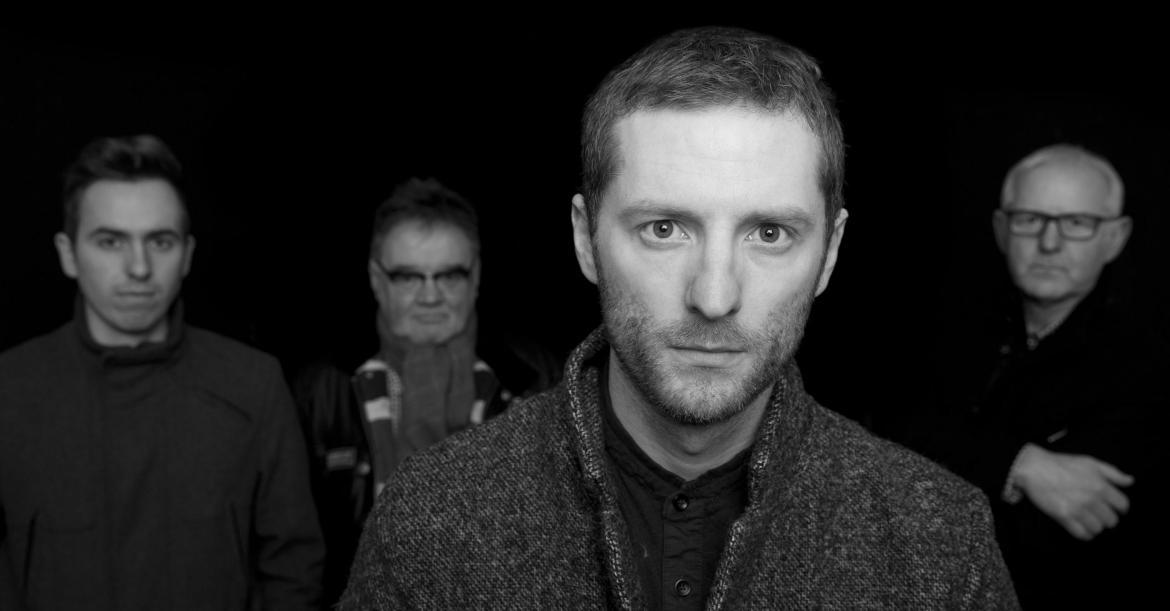 Location West Yorkshire
Starting from £960.00

Formed around singer songwriter Chris, The Guardians of Standard are a professional act with over 70 years experience between them. The band was established by Chris with one focus in mind, creating a function band that were non cheesy, tight and fantastic live.
The Guardians of Standard provide a professional service from the top of the range equipment, to their talent and experience in performing. Keeping clear of 'Fake american' singing, Chris fronts a band which is made up of musicians who have played everywhere and with everyone.
The band play all the classics old and new along with songs that most cover bands don't attempt.
The LIVE demo's you hear are exactly what you get!
The Guardians Of Standard
Number of Reviews and Counting... 2!
Chris is a Leeds based singer songwriter who offers fantastic versions of some of the best popular music from the last 60 years. He grew up during the brit pop era listening to artists such as Oasis and Blur. Chris, a south-paw, first picked up a right handed guitar and began to learn upside down. Encouraged through his fathers love for music, he was introduced from a very early age to artists such as The Beatles, The Kinks, Rolling Stones and many more.
His interest in music continued throughout his education forming school bands, it was during this time that he began writing his own material. By the age of 28 Chris had been part of the music scene with many different bands. This lead him to touring with many established acts playing major venues across the UK and into Europe. His last gig playing original music was Bingley Festival when his band split.
Having spent 5 months playing acoustic gigs in the French Alps, Chris returned to the UK to create a function band that stood out from the rest. He is supported by a fantastic backline of musicians that have years of experience playing together.
The Guardians of Standard pride themselves on their live sound and performance. They avoid the 'typical cheesy American style' front, that a majority of function bands impose on themselves,
The band hand select each song to cater for every audience member. A request can be made prior to the event should this be feasible given the style and time constraints
The band can provide music inbetween sets and are also available to DJ after the live performance.
2 x Vocals
1 Lead Guitar
1 Rhythm Guitar
1 Bass Guitar
1 Drums
Arctic Monkeys - I Bet That You Look Good On The Dancefloor
Al Green - Let's Stay Together
Avicii - Wake Me Up
Band Of Horses - The Funeral
Beatles - In My Life
Beatles - Money (Thats What I Want)
Beatles - Rock n Roll Music
Beatles - Saw her standing there
Beatles - Twist And Shout
Ben E King - Stand By Me
Black Crows - Hard To Handle
Britney Spears - Baby One More Time
Bruno Mars - Locked Out Of Heaven
Bryan Adams - Summer Of 69
Chuck Berry - Johnny Be Good
Coldplay - Viva La Vida
Coldplay - Yellow
Coral - Dreaming Of You
Creedence Clearwater Revival - Bad Moon Rising
Def Leppard - Pour Some Sugar On Me
Eagle Eye Cherry - Save Tonight
Ed Sheeran - Thinking Out Loud
Elvis - Suspicious Minds
Franz Ferdinand - Take Me Out
Free - Alright Now
George Ezra - Blame It On Me
Happy Days - Theme Song
James Morrison - I Won't Let You Go
Jessie J - Price Tag
Jimi Hendrix - Purple Haze
John Newman - Love Me Again
Kaiser Chiefs - Ruby
Kings Of Leon - Sex On Fire
Kings Of Leon - Use Somebody
Kinks - All Day and All Of The Night
Kinks - You Really Got Me
Kooks - Naive
Maroon 5 - This Love
New Radicals - Get what you give
Oasis - Come On Feel The Noise
Oasis - Don't Look Back In Anger
Oasis - Roll With It
Ocean Colour Scene - Riverboat Song
Police - Message In A Bottle
Queen - Crazy Little Thing Called Love
Razorlight - Fall to Pieces
Razorlight - Golden Touch
Reef - Place Your Hands
Rod Stewart - Maggie May
Rolling stones - Start it up
Stereophonics - Dakota
Stevie Wonder - Signed, sealed, delivered
Temptations - My Girl
The Fratellis - Chelsea Dagger
The Killers - Mr Brightside
The Rembrandts - I'll Be There For You
The Strokes - Last Night
The Who - My generation
The Zutons - Valerie
Tom O'Dell - Grow Old With Me
Toploader - Dancing In The Moonlight
Travis - Sing
U2 - Vertigo
Van Morrison - Brown Eyed Girl
Walk The Moon - Shut Up And Dance
Wild Cherry - Play That Funky Music
Iain Bland

, Birthday Party, East Yorkshire
I recently booked The Guardians Of Standard for my 40th and couldn't have been happier. The playlist was superb and they were excellent - every single guest commented on how good they were. Chris was in touch plenty of times beforehand and liaised with the DJ regarding playlists and sound - he took away a lot of the hassle that normally goes with these types of things… I seriously don't have a bad word to say… I would recommend them over and over again!
---
Laura Melzack - Alzheimer's Society

, Charity, Yorkshire
Just a quick email to say thank you so much for Saturday - you were really great! I hope you enjoyed yourself.
---
Alzheimer's Society
Harry Potter actor Matthew Lewis' birthday party
Festivals
02 Shepherds Bush Empire
BBC
'Totally Lit' acting agency
How many songs do you play?
Generally speaking we play 2 x 50-60 minute sets. A set normally consists of around 12-15 songs.
How much stage area do you need?
If you think of a drum kit, a bass amp, 2 guitar amps, and a full PA rig... The more room the better. The minimum we could set up would be an area of no less than 4 x 4 metres.
Do you provide your own equipment and lighting?
We provide a top of the range PA system and ONLY use our own equipment. This is so we can provide you with the best sound. We also have stage lighting.
Do you need anything on the night
The band pride themselves on being professional, so although the offer of alcohol is very grateful, the band would much prefer plenty of bottled water and cups of tea! A selection of sandwiches or a hot meal an hour prior to their first set would also be grateful (the loading, travel, setting up and soundcheck is time consuming and fitting meals in prior to this is always tricky!). Due to the amount of equipment, the band do need at least 2 parking spaces to unload that are near to the stage area.
Do you do requests?
The band carefully select sets prior to each booking and normally stick to these. We can take one request per booking should this be feasible and in plenty of time prior to the date
2 x 50-60 minute sets as standard
Please Note: The fees indicated below are approximate and based on a central location for each county. They are intended to provide a rough guide only and exact quotes can only be given once the date and exact location of your event have been provided.
Scotland
Aberdeen
£2,640.00
Inverness
£2,640.00
Perth
£2,640.00
Sutherland
£2,640.00
Ayrshire
£2,280.00
Fife
£2,280.00
Stirlingshire
£2,280.00
West Lothian
£2,280.00
Dumfries-shire
£1,680.00
East Lothian
£1,680.00
Lanarkshire
£1,680.00
Midlothian
£1,680.00
Glasgow
£1,440.00
Edinburgh
£1,440.00
Foreign Locations
Europe
£2,400.00
North East
Durham
£1,080.00
Northumberland
£1,320.00
North Yorkshire
£960.00
South Yorkshire
£1,080.00
Tyne and Wear
£1,080.00
West Yorkshire
£960.00
Yorkshire
£960.00
East Yorkshire
£1,080.00
Leeds
£960.00
North West
Cheshire
£1,080.00
Cumbria
£1,320.00
Manchester
£1,200.00
Lancashire
£1,200.00
Merseyside
£1,320.00
Liverpool
£1,200.00
East Midlands
Derbyshire
£1,200.00
Leicestershire
£1,200.00
Lincolnshire
£1,200.00
Northamptonshire
£1,200.00
Nottinghamshire
£1,200.00
Rutland
£1,200.00
East
Cambridgeshire
£1,680.00
Norfolk
£1,680.00
Suffolk
£1,680.00
Norwich
£1,680.00
Wales
Anglesey
£1,440.00
Caernarvonshire
£1,440.00
Denbigh
£1,440.00
Flint
£1,440.00
Cardigan
£2,280.00
Brecon
£1,680.00
Carmarthen
£1,680.00
Glamorgan
£1,680.00
Monmouth
£1,680.00
Pembroke
£1,680.00
Wrexham
£1,560.00
Cardiff
£1,440.00
West Midlands
Gloucestershire
£1,320.00
Herefordshire
£1,320.00
Shropshire
£1,320.00
Staffordshire
£1,320.00
Warwickshire
£1,320.00
Worcestershire
£1,320.00
Birmingham
£1,320.00
South East
Bedfordshire
£1,800.00
Berkshire
£1,800.00
Buckinghamshire
£1,800.00
East Sussex
£1,800.00
Essex
£1,800.00
Hampshire
£1,800.00
Hertfordshire
£1,800.00
Isle of Wight
£2,160.00
Kent
£1,920.00
Oxfordshire
£1,800.00
Surrey
£1,920.00
Sussex
£1,920.00
West Sussex
£1,920.00
London
£1,800.00
Middlesex
£1,800.00
South West
Cornwall
£2,040.00
Devon
£2,040.00
Dorset
£2,040.00
Somerset
£2,040.00
Wiltshire
£2,040.00
Bath
£2,040.00
Bristol
£2,040.00