Warble Entertainment's
The Gypskazz Collective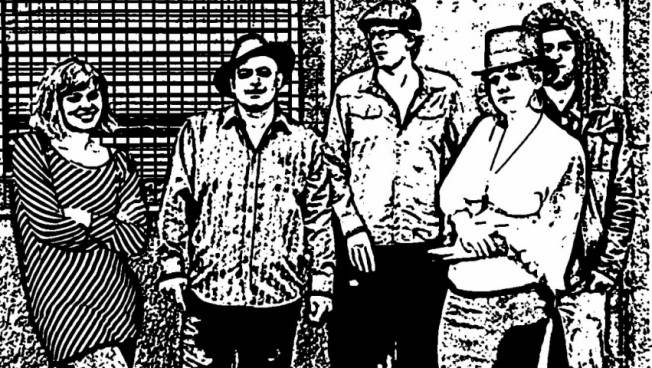 Location London
Starting from £900.00
The Gyskazz Collective are a group of extraordinary musicians from all over the world that have come together to form the most amazing, most tremendous, most enchanting and most intriguing menagarie of talent and delight.
The Gypskazz Collective are fun, refreshing, sophisticated and talented and will guaranteed any event a perfect day or evening of music and entertainment that will spoil the ears of those who just like to listen and lift the spirits of those who like to get up and dance.
The Gypskazz Collecitve have an unique, fresh and exciting new sound that combines the traditions of gypsy jazz with Londonbeat and second and third wave Ska.
The Gypskazz Collecitve can guarantee great music that will have you dancing, singing along and coming back for more.
1 reviews
Song List
30's
Gerald Marks / Seymour Simons - All of Me
Django Reinhardt - Minor swing
A Mol Czardas - traditional Hungarian tune
40's
Eden Ahbez - Nature Boy
Juan Tizol / Duke Ellington - Caravan
Ray Noble - Cherokee
50's
Sidney Bechet - Petit Fleur
Benny Golson - Hassan Dream
60's
Henry Mancini - Pink Panther
Henry Mancini - Peter Gunne Theme
Joseph Kosma - Les feuilles mortes -
Gene Raskin - Those were the days my friends
John Barry - From Russia with Love
John Barry - James Bond Theme
Toots and the Maytals - Monkey Man
70's
Nino Rota - Speak softly Love theme from the Godfather
Paul McCartney - Live and Let die
80's
Michael Jackson - Bad
Cypress hill - I wanna get High
The Clash - London Calling
The Clash - London's burning
The Ramones - Baby I love you
90's
Nirvana- Lithium
Original no! Swing mix - I love you Baby
Happy Mondays - Step up
2000's
The White Stripe -Seven Station Army
AMy Winehouse - Our day will come.
Originals wriiten by Zebra on Sax
London Town
DNA
ODD
Basement Baby
Weekend Anarchist
Summer of Love