Warble Entertainment's
The Midlands Caricaturist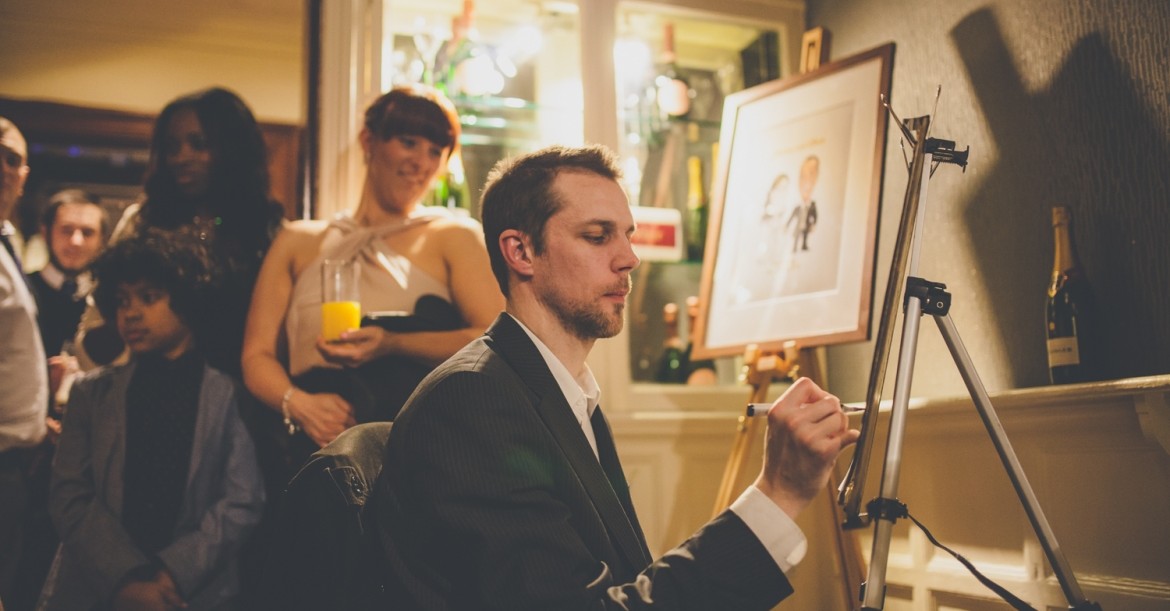 Location Birmingham
Starting from £210.00
The Midlands Caricaturist is your friendly neighbourhood caricaturist based in Birmingham in the West Midlands but gets around everywhere!
He will liven up your event, create a talking point and amuse many - even for hours after he's done!
SWISH SWOOSH ZING! Goes the pen and you are immortalised as a funny picture!
13 reviews