Warble Entertainment's
The Super Ferries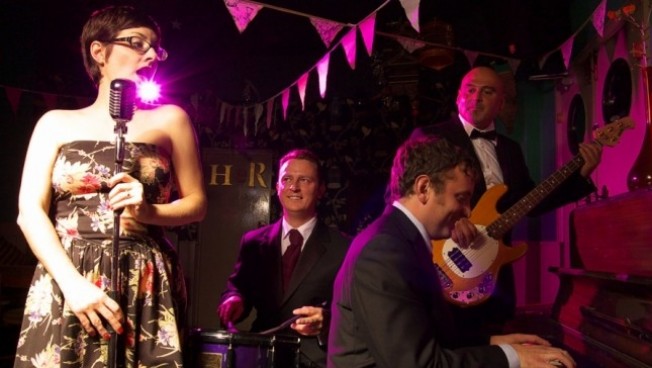 Location Norfolk
Starting from £1,043.22
The Super Ferries are a professional covers band with a difference. With remarkable musicianship, sense of humour and and an inventive approach to arrangements, the band will entertain, surprise and energise your guests.
1 reviews
Song List
Popular Choices:
Song 2 - Blur
Gangsta's Paradise - Coolio
Here Comes The Hotstepper - Ini Kamoze
Smells Like Teen Spirit - Nirvana
Lithium - Nirvana
No Diggity - Blackstreet
Umbrella - Rhianna
Seven Nation Army - The White Stripes
Toxic - Britney Spears
Vintage Classics:
Rescue Me - Fontella Bass
Be My Baby - The Ronettes
My Baby Just Cares for Me - Nina Simone
Plus, many more...