Warble Entertainment's
The Tours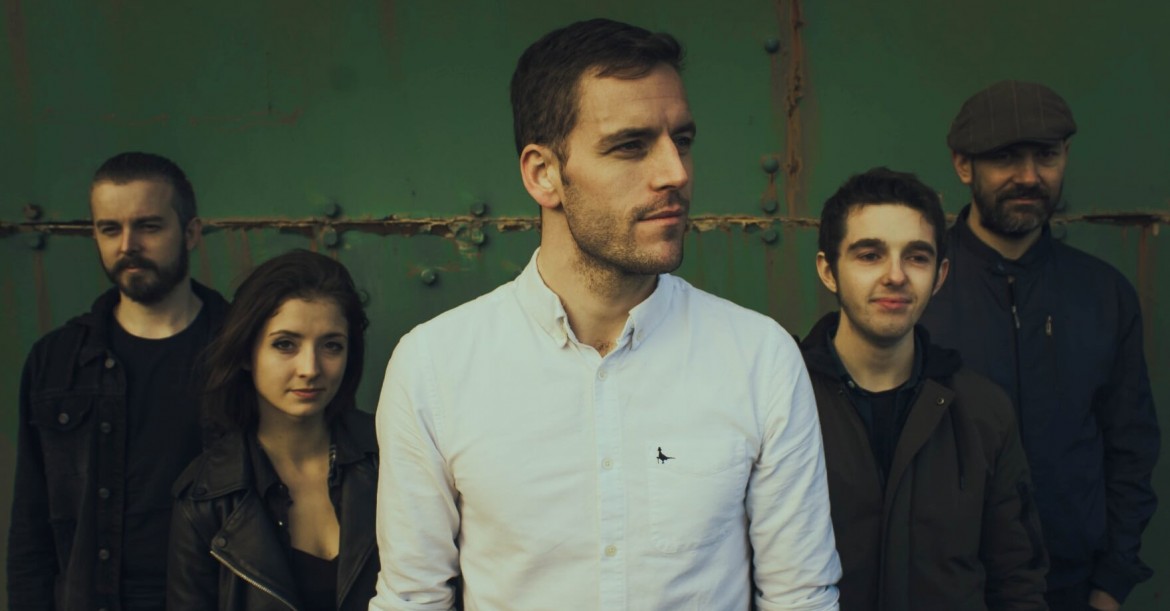 Location Bristol
Starting from £1,290.00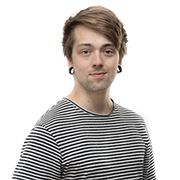 Hey, I'm Mitchel! I work with our bands across the UK to ensure they are of the highest quality musicians and performers for your event. I've studied and performed in music for over a decade now and know exactly what it takes to make a great show. Outside of work and music, you'll probably find me cooking (and eating!) way too much food and getting square eyes from playing video games!
TheTours are a premier 5 piece Party Rock Pop Cover band.
The band have a big sound with a unique and varied song list of hit tunes from the 60's to present day. They are based in Bristol and available throughout the South of England.
1 reviews
Song List
00s
Arctic Monkeys - I Bet That You Look Good On The Dancefloor
Arctic Monkeys - Mardy Bum
Arctic Monkeys - Flourescent
Arctic Monkeys - When The Sun Goes Down
Arctic Monkeys - The View From The Afternoon
Coldplay - Fix You
Coldplay - The Scientist
Coldplay - Talk
Coldplay - Clocks
The Enemy - Had Enough
Doves - Black And White Town
The Enemy - Away From Here
Franz Ferdinand - Take Me Out
Franx Ferdinand - No You Girls
Franz Ferdinand - Do You Want To?
The Coral - Dreaming Of You
The Coral - In The Morning
Jamie T - If You Got The Money
Jamie T - Zombie
Kasabian - Club Foot
Kasabian - LSF
Kasabian - Shoot The Runner
Kasabian - Fire
The Libertines - Don't Look Back Into The Sun
The Libertines - Cant Stand Me Now
The Libertines - Dirty Pretty Things
The Libertines - Time For Heroes
The Hives - Hate To Say I Told You So
Boy Kill Boy - Suzie
The Hives - Main Offender
Vampire Weekend - A-punk
The Strokes - Last Night
The Strokes - Reptilla
The Vaccines - I Cant Quit
The Vaccines - Teenage Icon
The Vaccines - If You Wanna
The View - Same Jeans
The White Stripes - Seven Nation Army
The Fratellis - Chelsea Dagger
The Kooks - She Moves In Her Own Way
The Kooks - Always Where I Need To Be
The Kooks - Naïve
Razorlight - In The Morning
Razorlight - Golden Touch
Razorlight - Before I Fall To Pieces
Razorlight - America
The Automatic - Monster
The Wombats - Moving To New York
Paulo Nutini - New Shoes
Paulo Nutini - Last Request
Killers - Mr Brightside
Killers - Somebody Told Me
Electric Six - Gaybar
The Wombats - Kill The Director
The Wombats - Lets Dance To Joy Division
Jet - Are You Gonna Be My Girl?
The Vines - Get Free
The Subways - Rock And Roll Queen
Bloc Party - Banquet
Bloc Party - Hunting For Witches
Bloc Party - Helicopter
The Dandy Warhols - Bohemian Like You
Gorillaz - Feel Good Inc
The Racontuers - Steady As She Goes
Mumford And Sons - Little Lion Man
Foals - Mountain At My Gates
Foals - My Number
Klaxons - Its Not Over Yet
Klaxons - Golden Skans
Kaiser Chiefs - I Predict A Riot
Kaiser Chiefs - Everyday I Love You Less And Less
Kaiser Chiefs - Ruby
Kaiser Chiefs - Never Miss A Beat
Kaiser Chiefs - Modern Way
Snow Patrol - Chasing Cars
Snow Patrol - Run
Snow Patrol - Youre All I Have
Snow Patrol - Open Your Eyes
Two Door Cinema Club - Something Good Can Work
Two Door Cinema Club - What You Know
The Futureheads - Hounds Of Love
We Are Scientists - Nobody Move, Nobody Get Hurt
Maximo Park - Books From Boxes
Hard-Fi - Hard To Beat
Hard-Fi - Living For The Weekend
Hard-Fi - Hard To Beat
The Holloways - Generator
The Zutons - Valerie
Supergrass - Pumping On Your Stereo
Kings Of Leon - Sex On Life
Fountains Of Wayne - Stacy's Mom
Jake Bugg - Lightning Bolt
90s
Blur - Coffee And TV
Blur - Parklife
Blur - End Of A Century
Blur - Country House
Blur - Boys And Girls
Blur - Song 2
Stone Roses - She Bangs The Drums
Stone Roses - Fools Gold
James - Shes A Star
James - Laid
James - Sit Down
Oasis - She's Electric
Oasis - Don't Look Back In Anger
Oasis - Wonderwall
Oasis - Cigarettes And Alcohol
Oasis - Live Forever
Oasis - Champagne Supernova
Oasis - Half The World Away
Pulp - Common People
Pulp - Disco 2000
Pulp - Sorted For E's And Whizz
The La's - There She Goes
Cast - Sandstorm
Cast - Alright
Cast - Walkaway
Ocean Colour Scene - Hundred Mile High City
Ocean Colour Scene - Day We Caught The Train
Ocean Colour Scene - Riverboat Song
Stereophonics - Local Boy In A Photograph
Stereophonics - Dakota
The Verve - The Drugs Don't Work
The Verve - Sonnet
Travis - Sing
Travis - Why Does It Always Rain On Me?
Travis - Flowers In The Window
Lightning Seeds - Three Lions (for World Cup)
70s / 80s
The Jam - Going Underground
The Jam - Eton Rifles
The Jam - Town Called Malice
The Cure - Friday I'm In Love
The Cure - Boys Don't Cry
The Cure - Close To Me
The Smiths - Bigmouth Strikes Again
The Smiths - This Charming Man
The Smiths - Panic
The Smiths - Stop Me If You Think You've Heard This One Before
Steve Harley / Wedding Present - Come Up And See Me
David Bowie - Jean Genie
The Clash - I Fought The Law
The Sex Pistols- God Save The Queen
60s
The Who - Cant Explain
The Who - My Generation
The Beatles - Paperback Writer
The Beatles - Here Comes The Sun
The Beatles - I Wanna Hold Your Hand
The Kinks - You Really Got Me
The Kinks - All Day And Night
The Kinks - Lola
The Kinks - Waterloo Sunset