Warble Entertainment's
The Wobbly Heads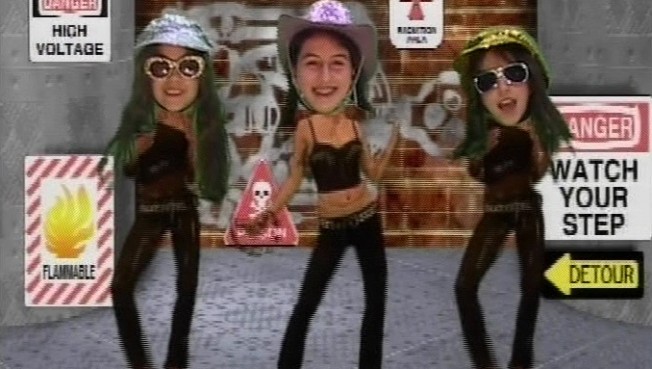 Location Cambridgeshire
Starting from POA
The Wobbly Heads gives anyone the chance to dance the night away, even if you've got two left feet! It's an ideal source of entertainment for any occasion, from birthday parties and wedding receptions to corporate events and team building weekends, there are no limits on what you can do with this hilariously unique attraction!
Your guests will be laughing themselves silly as they get in front of the camera, pick their favourite tune and boogie to the music. They can even take home a DVD of the performance and enjoy it again and again with their friends and family!
Anyone can be a star with The Wobbly Heads!
2 reviews
Song List
Choose from over 40 tracks. Combinations of 1 to 3 boys or girls.
Barbie Girl – (Aqua)
All Star – (Smash Mouth)
Blue Suede Shoes – (Elvis)
Little Less Conversation – (Elvis)
Jailhouse Rock – (Elvis)
Pump up the Jam – (Technotronic )
Whoomp there it is – (Tag Team)
Sweet Home Alabama – (Lynyrd skynyrd)
Good Lovin – (Rascals)
Rappers Delight' – (The Sugar Hill Gang)
Jingle Bells – (Xmas song)
Merry Christmas – (Xmas song)
ABC – (Jackson Five)
Baby Got Back – (Sir Mix - A – Lot)
I Will Survive – (Gloria Gainor)
Bad Girls – (Donna Summer)
Hit Me Baby One More Time – (Britney Spears)
You Belong with Me – (Taylor Swift)
Party in the USA - (Miley Cyrus)
I Got a Feeling - (Black Eye Peas)
Single Ladies - (Beyonce)
Achy Breaky Heart - (Billy Ray Cyrus)
Wild Thing – (The Troggs)
Respect – (Aretha Franklin)
Fun, Fun, Fun – (Beach Boys)
La Bamba – (Ritchie Valens)
I Feel Good – (James Brown)
Shake your Groove Thing – (Peaches & Herb)
Superfreak – (Rick James)
Wooly Bully – (Sam Sham & the Pharohs)
What I Like About You – (The Romantics)
'Car Wash' – (Rose Royce)
'The Hula' (Hawaiian song)
'Hot Hot Hot' – (Buster Poindexter)
'Gonna Make You Sweat' – (CC Music Factory)
Lady Marmalade – (Patti LaBelle)
Barbara Ann – (Beach Boys)
YMCA – (Village People)
The Macarena – (Los Del Rio)
Livin La Vida Loca - (Ricky Martin)
Poker Face - (Lady GaGa)
Genie in a Bottle - (Christina Aguilera)