Warble Entertainment's
The Works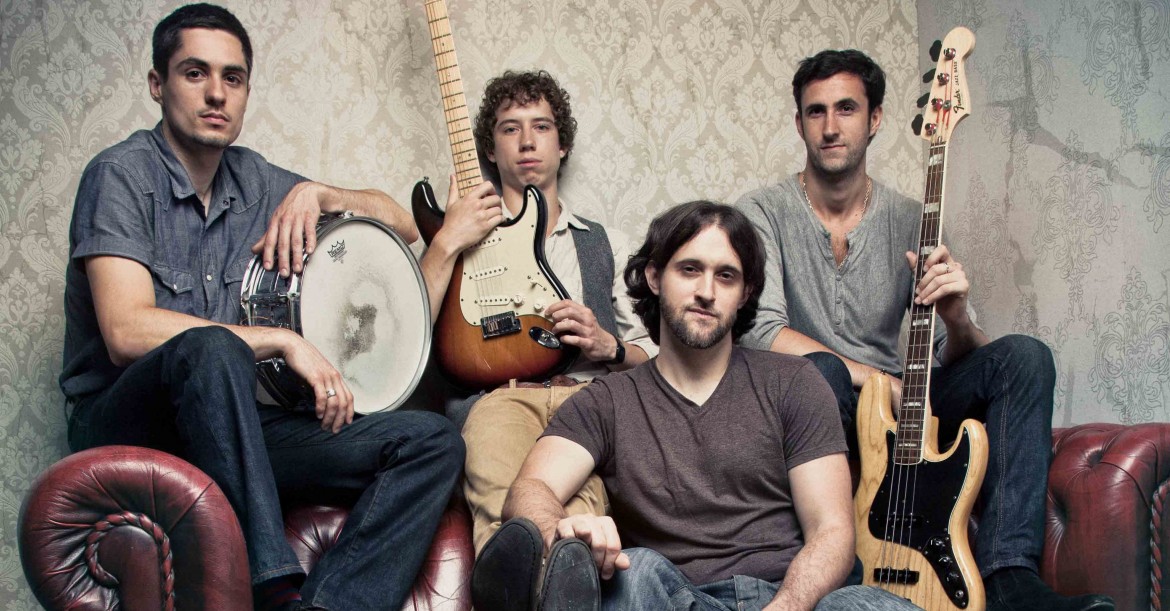 Location London
Starting from £1,200.00
The Works - Top International Covers Band for Hire.
Multi-talented musicians The Works have a decade of experience performing all around UK and the world! Playing exquisite versions of all time classics from U2 to Coldplay to The Stones and other legends such as Prince James Brown and Oasis, as well as modern chart toppers such as Pharrell, Ed Sheeran, Justin Timberlake or James Bay.
This is an incredibly versatile group.
2 reviews
Song List
00's-10's
Yellow (Coldplay)
Clocks (Coldplay)
Trouble (Coldplay)
Viva la Vida (Coldplay)
The Scientist (Coldplay)
Get Lucky (Daft Punk)
Blurred Lines (Robyn Thicke)
Locked Out of Heaven (Bruno Mars)
Let her go (Passenger)
Ho Hey (The Lumineers)
Lyla (Oasis)
Take Your Mama (Scissor Sisters)
Seven Nation Army (The White Stripes)
Somebody Told Me (The Killers)
Mr Brightside (The Killers)
All These Things That I've Done (The Killers)
When We Were Young (The Killers)
Spaceman (The Killers)
Human (The Killers)
Rewind (Paolo Nutini)
Chasing Cars (Snow patrol)
Bohemian Like You (Dandy Warhols)
Dakota (Stereophonics)
Four to the floor (Starsailor)
Somewhere Only We Know (Keane)
She Will Be Loved (Maroon 5)
Last Nite (The Strokes)
The Blower's daughter (Damien Rice)
America (Razorlight)
Golden Touch (Razorlight)
Valerie (The Zutons)
I Predict A Riot (Kaiser Chiefs)
Crazy (Gnarks Barkley)
Forget You (Cee Lo)
Use Somebody (Kings of Leon)
Sex On Fire (Kings Of Leon)
Just The Way You Are (Bruno Mars)
Rolling In The Deep (Adele)
Thinking Out Loud (Ed Sheeran)
Wake Me Up (Aloe Blacc / Avici)
Happy (Pharrell)
Mirrors (Justin Timberlake)
Hold Back the River (James Bay)
Uptown Funk (Bruno Mars)
90's
One (U2)
Beautiful Day (U2)
Live Forever (Oasis)
Don't Look Back In Anger (Oasis)
Wonderwall (Oasis)
Smells Like Teen Spirit (Nirvana)
Hallelujah (Jeff Buckley)
Song 2 (Blur)
Freedom (George Michael)
Fly Away (Lenny Kravitz)
Creep (Radiohead)
High N' Dry (Radiohead)
Karma Police (Radiohead)
Are You Gonna Go My Way (Lenny Kravitz)
Every Breath You Take (The Police)
Message in a Bottle (The Police)
Dani California (Red hot Chilli Peppers)
Loosing My Religion (REM)
Every Day is like Sunday (Morrissey)
Let Me Entertain You (Robbie Williams)
Angels (R. Williams)
80's
With Or Without You (U2)
Where the streets Have no name
I Still Haven't Found What I'm Looking For (U2)
Kiss (Prince)
Purple Rain (Prince)
Cream (Prince)
Raspberry Beret (Prince)
Crazy Little Thing Called Love (Queen)
Summer Of 69 (Bryan Adams)
Boys Don't Cry (The Cure)
Friday I'm In Love (The Cure)
500 Miles (The Proclaimers)
Don't Stop Till You Get Enough (Michael Jackson)
Billy Jean (Michael Jackson)
Dancing In The Dark (Bruce Springsteen)
Sweet Child Of Mine (Guns and Roses)
Tainted Love (Soft Cell)
Sweet Dreams (Eurhythmics)
Modern Love (David Bowie)
More Than This (Roxy Music)
70's
I want to take you higher- Sly and the family Stone
Stand By Me (John Lennon)
Comfortably Numb (Pink Floyd)
Wish You Were Here (Pink Floyd)
Another Brick In The Wall (Pink Floyd)
Stuck In The Middle With You (Steelers Wheel)
Maggie May (Rod Stewart)
Sweet Home Alabama (Lynyrd Skynyrd)
Goodbye Yellow Brick Road (Elton John)
Your Song (Elton John)
Dead Flowers (The Rolling Stones)
Its Only Rock n Roll (The Rolling Stones)
Unchain My Heart (Ray Charles)
Light My Fire (The Doors)
People Are Strange (The Doors)
Rebel Rebel (David Bowie)
Jean Jeanie (David Bowie)
Starman (David Bowie)
Life on Mars (David Bowie)
Maybe I'm Amazed (Paul Mc Cartney)
Superstition (Stevie Wonder)
I Wish (Stevie Wonder)
Don't Stop Me Now (Queen)
We Are The Champions (Queen)
Play That Funky Music (Wild Cherry)
Layla (Eric Clapton)
Fortunate Son (CCR)
Lovely Day (Bill Withers)
Ain't no Sunshine (Bill Withers)
Use Me (Bill Withers)
Kissing My Love (Bill Withers)
Papa's Got A Brand New Bag - James Brown
I Feel Good (James Brown)
Heard It Through The Grapevine - Marvin Gaye
60's
Higher & Higher (Jackie Wilson)
I got a woman- Ray Charles
I Feel Good (James Brown)
Come Together (The Beatles)
All My Loving (The Beatles)
Sargeant Pepper (The Beatles)
Lucy in The Sky With Diamonds (Beatles)
Dear Pudence (The Beatles)
Back In The USSR (The Beatles)
You Really Got Me (The Kinks)
Knocking On Heaven's Door (Bob Dylan)
Brown Eyed Girl (Van Morrison)
Little Wing (Jimi Hendrix)
Foxy Lady (Jimi Hendrix)
All Along The Watchtower (Jimi Hendrix)
Hush (Deep Purple)
Crosstown Traffic (Jimi Hendrix)
Sympathy For The Devil (The Rolling Stones)
Satisfaction (The Rolling Stones)
I'm a Believer (The Monkees)
50's
Not Fade Away (Buddy Holly)
La Bamba (Ritchie Valens)
That Will Be The Day (Buddy Holly)
Peggy Sue (Buddy Holly)
Shout! (Isley Brothers)
Good Golly Miss Molly (Little Richard)
Earth Angel (Penguins)
Johnny B. Goode (Chuck Berry)
Roll Over Beethoven (Chuck Berry)
Rock and Roll Music (Chuck Berry)
Be-Bop-A-Lula (Gene Vincent)
Blue Suede Shoes (Carl Perkins)
Long Tall Sally (Little Richard)
Hound Dog (Elvis)
All Shook Up (Elvis)
Heartbreak Hotel (Elvis)
Rock Around The Clock (Bill Hayley)
Jailhouse Rock (Elvis)
Female Vocalist Repertoire
You Learn, Ironic (Alanis Morisette)
Cry For You (September)
Umbrella, We Found Love (Rihanna)
Can't Get You Out of My Head (Kylie Minogue)
Ray of Light, Material Girl (Madonna)
True Colours, Girls Just Wanna Have Fun (Cindy lauper)
Hot n' Cold, Fireworks (Katy Perry)
Titanium, Chandelier (Sia)
If it makes you happy, D'yer M'ker, All I Wanna Do (Sheryl Crow)