Warble Entertainment's
Tropicalia Show Band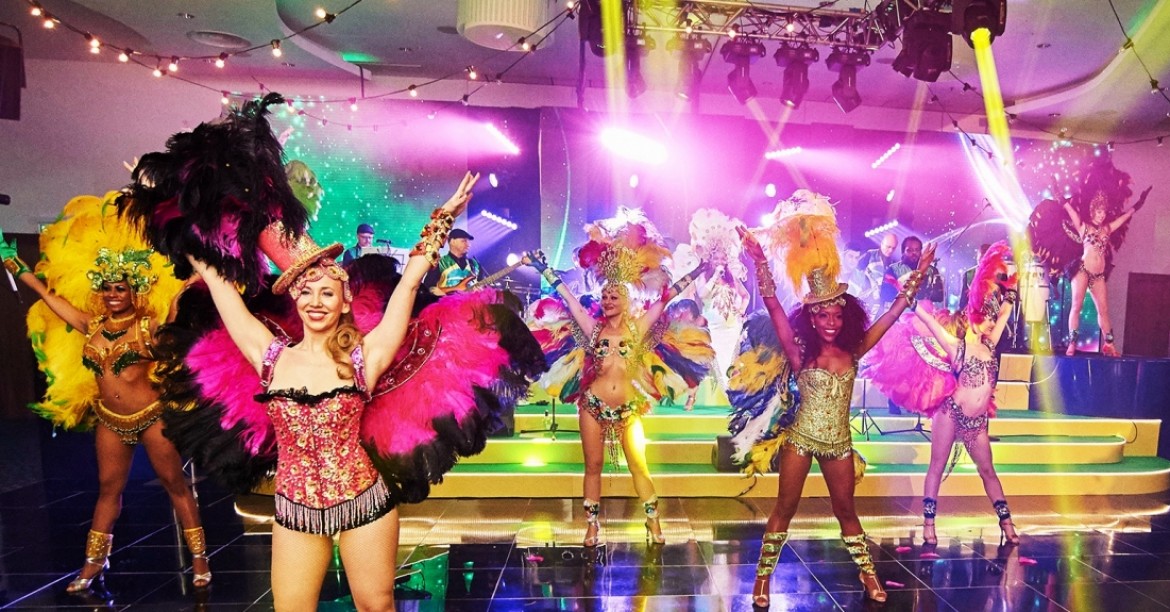 Location London
Starting from £240.00
Tropicalia Show Band are a vibrant London based established company wholly run by professional and experienced artists who have been performing not only in the UK but all over the world. They are the ONLY Multi Award Winning Latin Ensemble in the UK having been awarded with LUKAS (The first and only recognized Award by public vote for Latino Culture in the UK) for:
"Brazilian Dance Performers of the Year" 2012, 2013 and 2014
"Brazilian Act of the Year" 2013, 2015 and 2017
Since 2003 Tropicalia is the only ensemble in the UK providing the Best and Most unique Latin Brazilian Show Entertainment including live music, singing and dance with up to 20 or more Musicians, Singers, Dancers and Performers available to entertain you.
Thanks to their accuracy in preparation, enthusiasm on stage and quality of entertainment, their reputation has grown significantly over the years. At present Tropicalia is the Capital's leading show business dedicated to this kind of Entertainment supplying top class agencies, blue chip companies as well as promoters throughout the UK and abroad.
If you are planning your Brazilian themed event for this summer look no further!
*Carnival Samba, Salsa, Party Band and Jazz... this band can do ANYTHING*
4 reviews
Song List
Music Styles played:
Samba,Salsa, Rumba, Cha Cha, Samba Gafieira, Lambada, Samba-Reggae (Axe'), Samba-Funk, Bossa Nova, Latin Jazz, Latin Pop, Classic 70', Top charts.