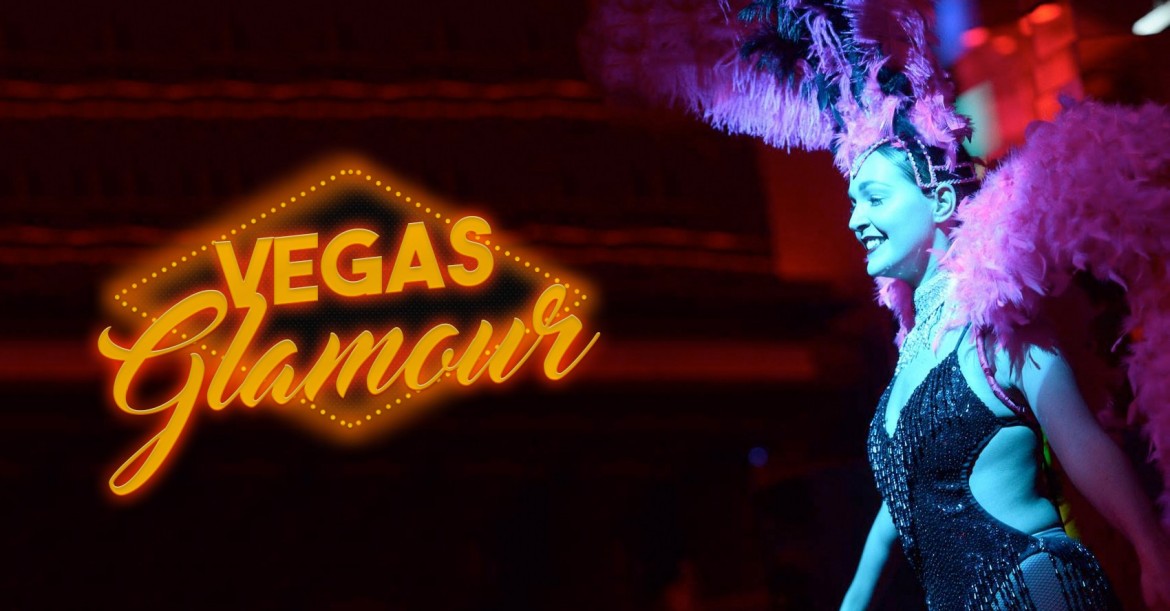 Location Birmingham
Starting from £336.00
Bring the glitz and glamour of Vegas to your event with Vegas Glamour - Guaranteed to add extra sparkle to any occasion!
Number of Reviews and Counting... 3!
Vegas Glamour can add that extra bit of glitz to your event in a number of ways.
Meet and Greet Showgirls
2-4 dancers can meet and greet your guests as they arrive at your event. (You may want them to help hand out drinks and canapés) - Perfect for Product Launches and themed events.


Meet and Greet Showgirls and Dance Set
2-4 dancers can meet and greet your guests as they arrive at your event. They will then perform 1-2 Vegas Style Dance numbers at intervals throughout the evening/event. Longer dance sets are available on request - Please ask your Warble agent further about this for pricings


The One Night in Vegas Experience
This show includes a male vocalist and 2 Vegas showgirls. This is normally a 60 minute show but other performance timings are available.
Minimum of Two Dancers
Packages can be created for individual clients and events
Vocalists can be added if required
Dancers can perform numbers to add to a vocalists show if required (simply send over the songs that are required)
Viva Las Vegas
Sway
New York, New York
Come fly with me
Elvia Medley
Coppacobana
Dancing Fool
Gill Platt

, Corporate, London
Really great costumes, especially the Christmas themed one. The performances were a good length and really added to our event.
---
Jon Mitchell

, Venue Club, Cheshire
Vegas Glamour were excellent at our Rat Pack and Swing evening. Organised and friendly, they arrived promptly and then did a Meet and Greet at the start of the evening. They then performed dance numbers with the band, adding some really strong centrepiece entertainment to the event. All in all, a great addition to our event!
---
Olsen Charity

, Charity, Cambridgeshire
Thanks again for all your hard work and for making the Moonlight Ball Sue Ryder charity event very special indeed, including meeting and greeting our guests in the wonderful red feather girl outfits – a great touch!
---
Hyatt Hotel
Scratch Awards - Cafe de Paris
BBC
Hilton Hotel
Belvoir Hotel
Holiday Inn
Marriott Hotel
Whittington Hall Hotel
Sue Ryder Charity
Olsen Partnership
Our prices change depending on the exact location of the venue plus what is required from the dancers and how many dancers.
Prices include: rehearsal fees, costume, performance fees, travel, public liability and insurance.
Prices are quoted per performer.
A changing room is required for the dancers.
If booking the dance set, or the "One Night In Vegas Experience", a changing area close to the performance area is needed.
Water or soft drinks must be provided for the performers.
Meet and Greet
Meet and Greet and 1-2 dances
One Night in Vegas show with vocalist - Up to 60 Minutes
Please Note: The fees indicated below are approximate and based on a central location for each county. They are intended to provide a rough guide only and exact quotes can only be given once the date and exact location of your event have been provided.
Scotland
Aberdeen
£420.00
Inverness
£420.00
Perth
£420.00
Sutherland
£420.00
Ayrshire
£420.00
Fife
£420.00
Stirlingshire
£420.00
West Lothian
£420.00
Dumfries-shire
£420.00
East Lothian
£420.00
Lanarkshire
£420.00
Midlothian
£420.00
Glasgow
£420.00
Edinburgh
£420.00
Dundee
£420.00
Foreign Locations
Europe
£480.00
Rest of the world
£720.00
North East
Durham
£420.00
Northumberland
£420.00
North Yorkshire
£420.00
South Yorkshire
£420.00
Tyne and Wear
£420.00
West Yorkshire
£420.00
Yorkshire
£420.00
East Yorkshire
£420.00
Leeds
£408.00
North West
Cheshire
£360.00
Cumbria
£384.00
Manchester
£360.00
Lancashire
£384.00
Merseyside
£360.00
Liverpool
£372.00
East Midlands
Derbyshire
£360.00
Leicestershire
£348.00
Lincolnshire
£348.00
Northamptonshire
£348.00
Nottinghamshire
£348.00
Rutland
£348.00
East
Cambridgeshire
£360.00
Norfolk
£384.00
Suffolk
£360.00
Norwich
£360.00
Wales
Anglesey
£408.00
Caernarvonshire
£384.00
Denbigh
£384.00
Flint
£384.00
Cardigan
£396.00
Brecon
£384.00
Carmarthen
£396.00
Glamorgan
£384.00
Monmouth
£372.00
Pembroke
£384.00
Wrexham
£372.00
Cardiff
£384.00
West Midlands
Gloucestershire
£336.00
Herefordshire
£336.00
Shropshire
£336.00
Staffordshire
£336.00
Warwickshire
£336.00
Worcestershire
£336.00
Birmingham
£336.00
South East
Bedfordshire
£360.00
Berkshire
£384.00
Buckinghamshire
£384.00
East Sussex
£396.00
Essex
£396.00
Hampshire
£384.00
Hertfordshire
£360.00
Isle of Wight
£420.00
Kent
£408.00
Oxfordshire
£360.00
Surrey
£384.00
Sussex
£396.00
West Sussex
£396.00
London
£360.00
Middlesex
£384.00
South West
Cornwall
£420.00
Devon
£408.00
Dorset
£420.00
Somerset
£408.00
Wiltshire
£396.00
Bath
£360.00
Bristol
£360.00