Act Signup
Warble Entertainment does NOT charge you to be listed on the site. However, we stringently vet the kind of act we do register. Nearly all applicants are rejected and only a few will be accepted. Take a look below at the first stage of application to join the roster.
Warble Entertainment Agency endeavours to provide quality, professional and reliable live entertainment and therefore has a strict vetting procedure. If you would like to be represented by Warble Entertainment Agency, we require the following:

A BIOGRAPHY
of your Act or Band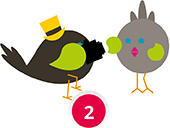 Photographs
(JPGs are fine)

Demo Recordings
(MP3s are fine but we will also require a CD) * if applicable *

Sample set-list
or a copy of your Full Repertoire * if applicable *

Testimonials
References or Previous Client Feedback (at least 3)

Your Price Guide
and the geographical area you are prepared to cover
Further to the above, Warble Entertainment Agency may request the opportunity to see a live performance of your act. And finally, please ensure that you have read our Terms & Conditions and are happy to abide by them before submitting your act to Artist Sign-Up.
Once established with Warble Entertainment Agency our Artists are provided with a tailor made profile which is advertised on our website and sent out with all quotes and enquiries regarding your act. Therefore, it is in your own interest to provide us with as much useful and pertinent information, pictures, demos, etc. as possible.
We do not require any payment or exclusivity rights and will act purely as a promotion and a mediation service to ensure all administration and contractual obligations are met from both Client and Artist.
To make an application to join the Warble Entertainment Agency roster please contact artistsignup@warble-entertainment.com