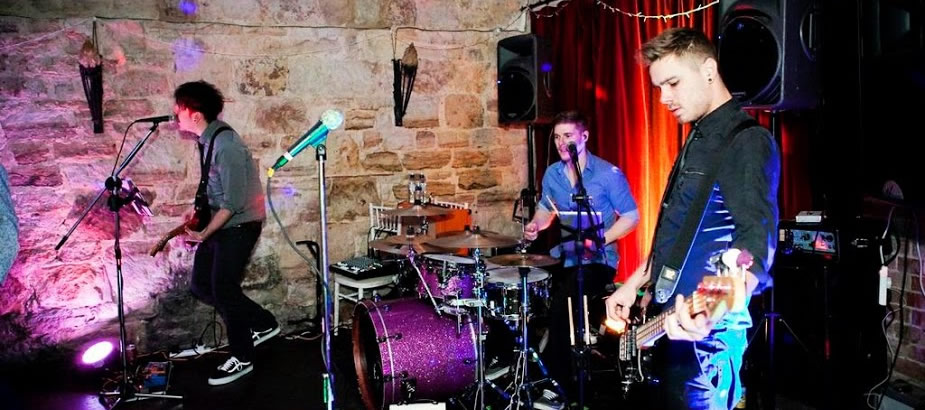 What is a 3-piece band and what do they do?
Well, they pretty much do what it says on the tin… they are a group consisting of 3 musicians who play songs to ensure that you have a wedding entertainment or celebration to remember. They perform music from all eras so don't be surprised to hear The Beatles, Kings of Leon, The Kinks, Bryan Adams, The Rolling Stones, The Killers and much more! The bands are perfectly geared up to perform at private functions, such as weddings, corporate events, birthday celebrations and anniversaries. And, because many of the venues that host these types of event can be limited for space, the 3-piece option provides an awesome option for still having live music and dancing without taking up too much space.
Whilst there are various line-up options available, the most popular is a Guitarist / Vocalist, a Bassist and a Drummer.
How do they work at an event?
These wedding bands will almost always be booked to perform during the evening. They will arrive between 5-6pm and unload, set-up and soundcheck. This will normally take about 90 minutes. On occasion, they may need to arrive early and be set-up for a specific reason. For example, if the room is in use during the daytime and there is no gap in proceedings for them to set-up. If this is the case please speak to your Warble coordinator who will be able to advise on how to approach this type of scenario.
The groups normally play 2 hours of live music, which may be split as 2 x 60 minute or 3 x 40 minute sets. We recommend not starting the first performance too early – anytime between 8.30pm and 9pm is perfect – and try to aim for a finish time for the live music between 11.30pm and midnight. Later finishes are available but should be discussed with your Warble coordinator at the time of enquiry.
After their performance the band will provide pre-recorded music from their PA and begin to breakdown their equipment. This will normally take about 45 minutes.
How much room will a band need?
As a guide a 3-piece party band would require 3m x 3m but it's worth bearing in mind that with more space the band will often be able to put on a better show for you and your guests. However, they are happy to try and do everything possible to accommodate slightly smaller spaces if required - it's always worth checking with us if you are unsure.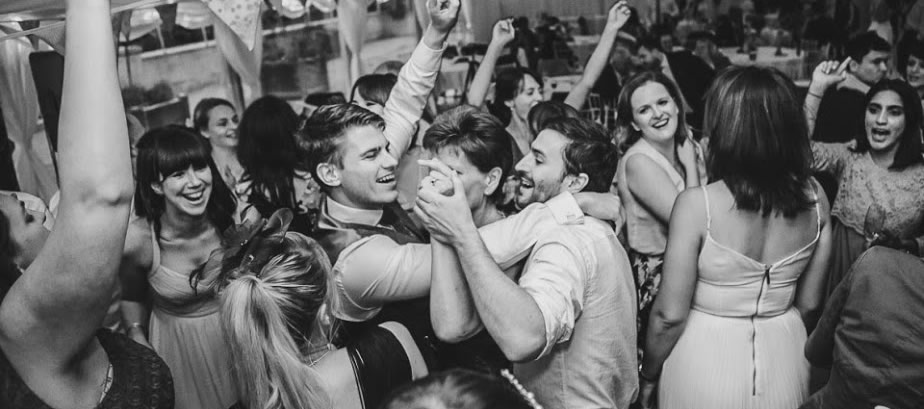 Do I need to provide anything for the band?
As a rule, they are self-contained and provide everything they need to be able to perform for up to 150 guests. This includes all the PA equipment, lighting and instruments.
In order to ensure everything runs perfectly on the day there are a couple of things you will need to organise and check prior to the event when thinking about band hire. The band will require parking for their vehicles and an adequate power supply close to the performance area. In addition, they will probably need somewhere that they can change, store personal items and equipment cases and prepare for their performance. Furthermore, the band will require soft drinks for the duration of their stay and a hot meal, or, a plate each from the buffet. This is to ensure that after travelling, setting-up and soundchecking their energy levels are topped up and they are ready to give you a performance to remember!
Please feel free to speak to your Warble coordinator if you are unsure of any of the points above.
Can I have a say in what the band play?
The bands are always happy to discuss songs that you would like them to perform from their repertoire, and, similarly any songs that you don't want them to play. Some bands will also learn requests and if this is the case be sure to give them enough time to learn the song(s).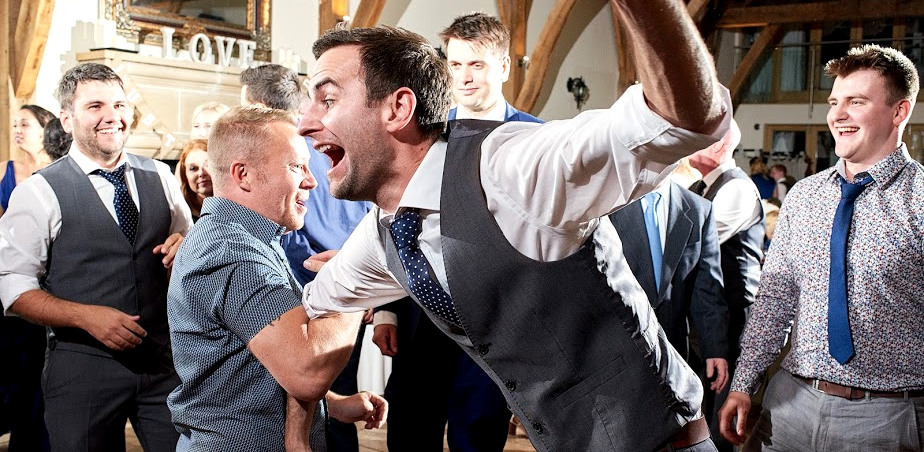 What happens when the band isn't performing?
Warble's 3 piece bands will provide pre-recorded music in-between their performances and until their finish time as standard. Some bands also provide a DJ laptop service where they can mix tracks into one another and remove the gaps between songs. This is all included in the average cost of a wedding band. Additionally, some provide a full DJ service where you can make requests and they will provide dancefloor lighting. Check with your Warble coordinator to find out what options any band you are interested in offer.
What next?
Sit back, take the weight off and browse the profiles below. You can narrow your search down by price and area, or just go wading in and check them all out! All the groups are perfect for private parties and weddings so it will ultimately be down to your own personal choice. Once you have a short-list fill out our enquiry form for a free quote. Or, feel free to call one of our coordinators on 0845 643 9384 and we'll be happy to take some details and make some recommendations.