Warble Entertainment's
Wedding Bands & Entertainment
Want some help?
SHOW ME BAND, MUSIC & ENTERTAINER IDEAS FOR
Wedding Entertainment Trending Today
Your perfect day
You and your wedding
Warble Entertainment's Real Weddings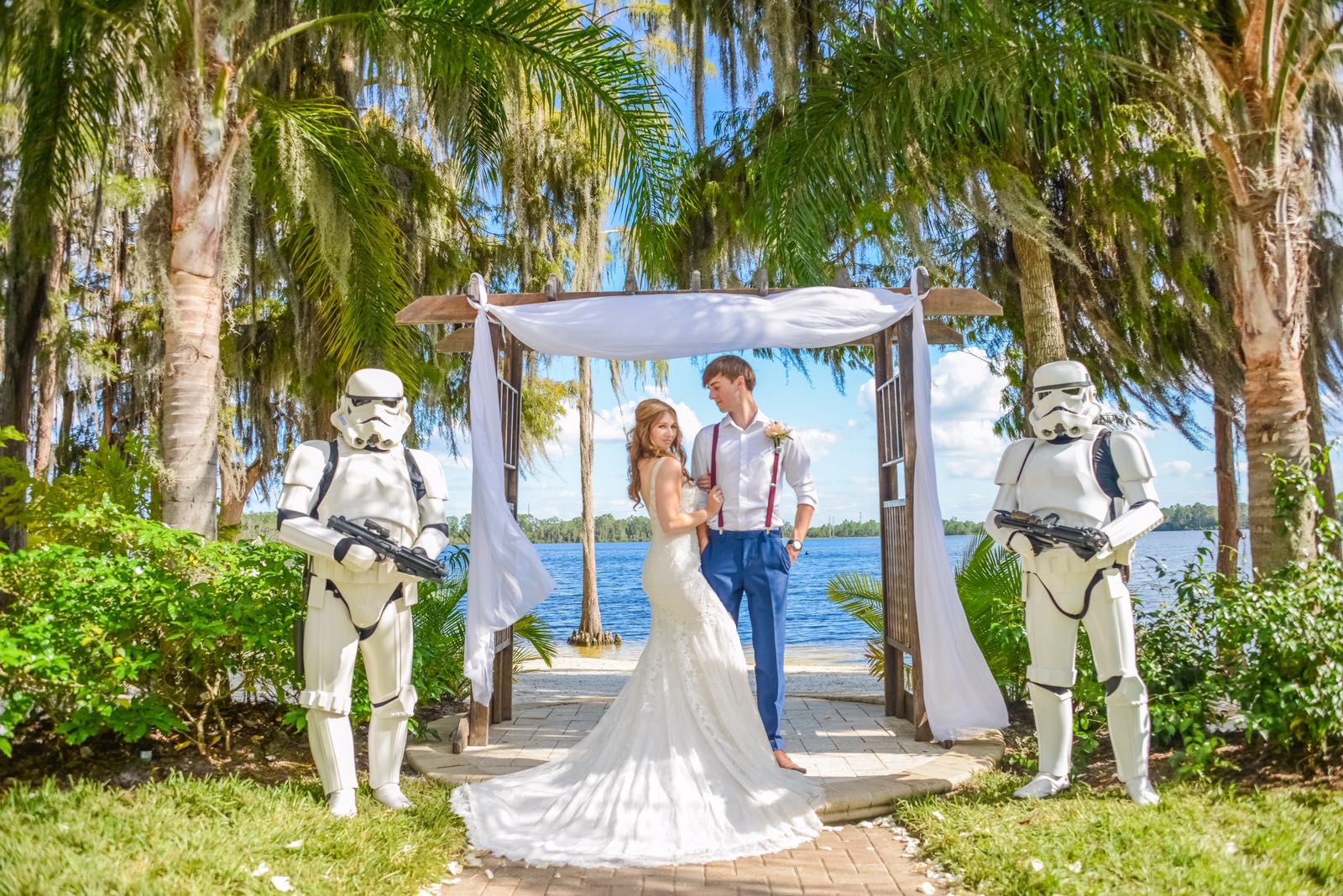 REAL BRIDES EXPERIENCES BOOKING WARBLE'S ACTS
Jennifer and Jonathan's Stormtrooper Wedding in Florida with The Kickstarts Band
January 6, 2017
Jennifer and Jonathan got married in at Paradise Cove in Florida recently and booked The Kickstarts for the evening reception at Laceby Manor Golf Resort for friends and family who couldnt make it to Florida when they got back. The…
LATEST WEDDING FEEDBACK
Kev the Caricaturist
"Thank you so much for the fabulous caricatures at our wedding. Our guests really enjoyed having these done. I just wish we had booked you for longer."
Trish and Chris Smith
View act
Looking for inspiration for...
Warble Entertainment's
Ideas, Helpful Hints and Tips
Why Does A Wedding Band Cost So Much?
December 14, 2016
Booking a
wedding band
and musicians for functions and parties can stretch the overall entertainment budget to its limits. It might cost a pretty penny, but perhaps more so than any other aspect of your big day you…
INSTAGRAM #WARBLEWEDDINGS