Warble Entertainment's
Wedding Entertainment
Want some help?
SHOW ME BAND, MUSIC & ENTERTAINER IDEAS FOR
Wedding Entertainment Trending Today
Your perfect day
You and your wedding
Warble Entertainment's Real Weddings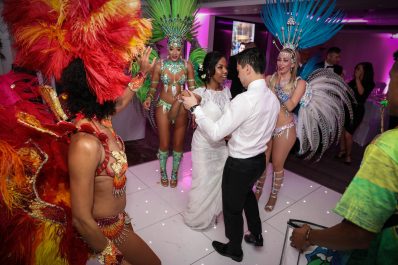 REAL BRIDES EXPERIENCES BOOKING WARBLE'S ACTS
Surprise Brazilian Dancers at San & Maria's Winter Wedding
August 22, 2019
We were so excited to help plan this massive surprise for San & Maria's winter wedding at Sofitel London St James. The happy couple planned a colourful surprise for their day with the fantastic and vibrant Brazilian Dancers! We got in…
LATEST WEDDING FEEDBACK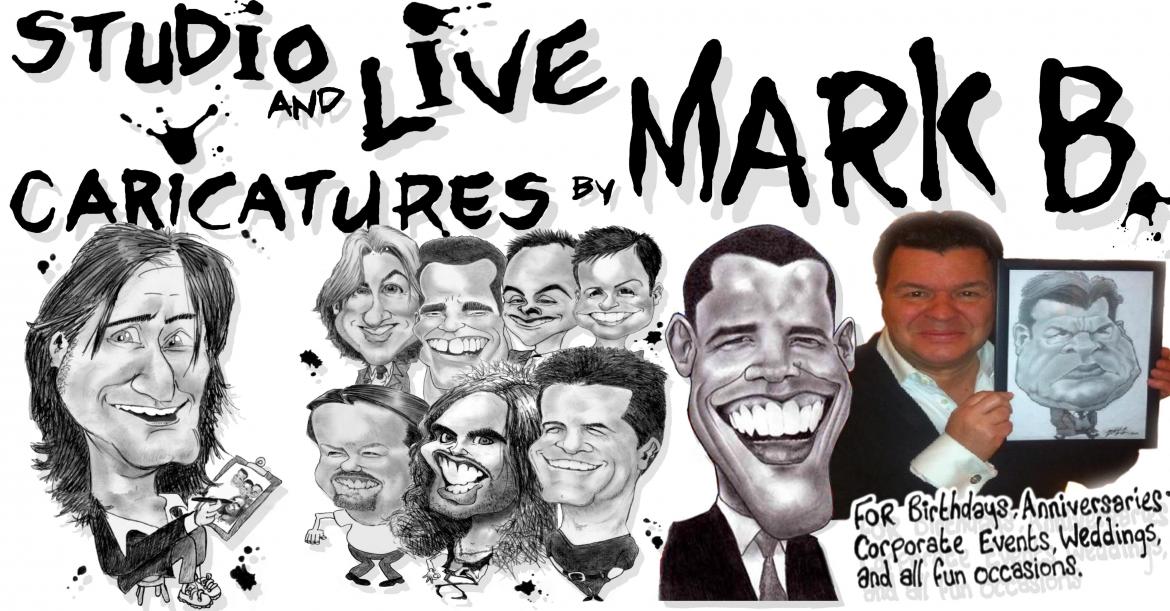 Mark B The Caricaturist
"Mark was absolutely brilliant. He was so friendly, our guests loved him and the drawings. So glad we booked him."
Rachel Hearne
View act
Looking for inspiration for...
Warble Entertainment's
Ideas, Helpful Hints and Tips
10 Wedding Day Regrets and Planning Tips from Real Newlyweds
February 28, 2019
Imagine if you knew exactly how your wedding day was going to pan out, before it even happened… Like Tom Cruise in Minority Report, you could spot potential mishaps and pitfalls ahead of time and know exactly how to avoid…
Warble Entertainment's
Wedding Entertainment Ideas
Wedding Bands & Live Music
Live wedding entertainment doesn't get much better than wedding bands and live music. Hiring a wedding band and music entertainment is easier than ever. Get this right, and you really can have a show-stopping musical finale to your big day.
Booking a wedding band is a process, but is also one of the most enjoyable and exciting parts of your wedding planning! There is something special about live music, it can generate so much energy and emotion in a room. With this in mind, it's a good idea to put a lot of thought into what wedding band you choose.
The most popular style of wedding band available is the 'Rock & Pop Cover Band' archetype. These bands will have something for everyone, and can really bring a proper lively gig atmosphere! There are so many styles of wedding bands available such as festival style folk bands, soul bands and much more.
The best wedding bands will make sure you're getting value for your money. Find out what extras the band offer as part of their package! Do they provide a DJ set in between and after sets? Can they learn your first dance song or maybe even provide an acoustic set earlier in the day? Most wedding bands will have these extras as part of their fee or additional packages.
Wedding Reception Entertainment
Entertainment for a wedding reception is perfect for creating memorable moments. There are so many gaps and lulls throughout a wedding which means that guests can easily get bored, tired, hungry, or a combination of all three! The most common wedding 'lull' is the drinks reception. These lulls can be alleviated, or better yet, become the highlights of your wedding day by a little forward thinking.
Breaking the ice with the right reception entertainment ideas is really important on your wedding day. Some of us are social chameleons and can talk for England with anyone and everyone! Others may be a little more reserved - especially with the nerve-wracking idea of two sides of the family coming together, having to make small talk. These social interactions are notoriously a little bit awkward. A talking point is sometimes needed, and this is where your wedding reception entertainers come in.
You have the opportunity to think outside the box here. Walkabout entertainers are always a top choice for fun entertainment at a wedding reception. They have the ability to roam the space and work up close with guests. Wedding magicians and caricaturists are both extremely popular for wedding receptions and certainly provide a talking point for guests.
Live music is also really popular during the wedding reception. You can be really open here about what styles you have, but definitely hold back on trying to create a lively party experience just yet. That can come later! Instead, look towards different styles of performers. Maybe solo acoustic singers who can provide some background music for a reception or even percussionists for something a little different.
Wedding DJ's
Hiring a wedding DJ is one of the most popular wedding entertainment options in the UK. DJ's for weddings are perfect entertainers for taking song requests from guests, having amazing sound systems and providing the best in DJ lighting rigs and equipment.
DJ's are one of the most versatile wedding entertainers out there. You can bring amazing music for all of your guests, or find specific wedding tests with Ibiza club style DJ's, Vintage DJ's and much, much more.
If your wedding venue as a sound limiter or volume restrictions, a wedding DJ is a great idea. Most DJ's can work with any volume or decibel limiter. You can have a night of music and dancing without any worries on your wedding day.
A lot of couples struggle to decide whether they should have a band or a DJ entertainer for their evening wedding entertainment. The truth is that both have their strong points. Live music is something special and exciting, whereas wedding DJ's can be quite cost effective in comparison to a live band and are still amazing at filling a dance floor.
In recent years, however, the choice has widened to more than just having a band or a wedding DJ. There are fresh ideas with both DJ's and live musicians and entertainers such as saxophonists or percussionists collaborating together. The rise of Sax & DJ duos and trios is great for those that are stuck deciding between a band or a wedding DJ.
Don't forget about the kids! Kids wedding entertainment is crucial if you're wondering how to keep children occupied on your wedding day.
Wedding entertainment for kids can mean many things. There are so many kids wedding entertainment ideas including kids' games, activities for kids to get involved in, kids wedding magicians and children's balloon modellers to keep kids busy.
Keeping kids entertained with activities and games on your wedding day is often overlooked. Keeping wedding entertainers in mind is really important. Chances are there are going to be children at your wedding. Whilst some couples choose to have a child-free day, and you won't be alone if this refers to you, for the most part, weddings do have some children attending. Even if it is a small cluster of bridesmaids or page boys, you will normally see little people running around probably with a (slightly) harassed looking adult not far behind them!
Unique/Alternative Wedding Entertainment
The beauty of modern wedding entertainment is in its freedom. You really can have anything. This is often where you'll see unique wedding entertainment being used as a way to break the ice.
Your alternative wedding entertainment options are vast, so see what you can find. From living trees to celebrity lookalikes or fire performers, there is a crazy and wonderful world of unusual wedding entertainers you can hire to help you stand out. Anything goes, so look for something that represents your personality as a couple! You can get quirky, be creative, shock, surprise, amuse and amaze with the right wedding entertainment.
There are many reasons to look for something different for a wedding. Everyone wants to be original and the best way to make a statement on your wedding day is through your entertainment. Searching for unique wedding entertainment can bring up some interesting ideas to take your wedding to the next level.
INSTAGRAM #WARBLEWEDDINGS