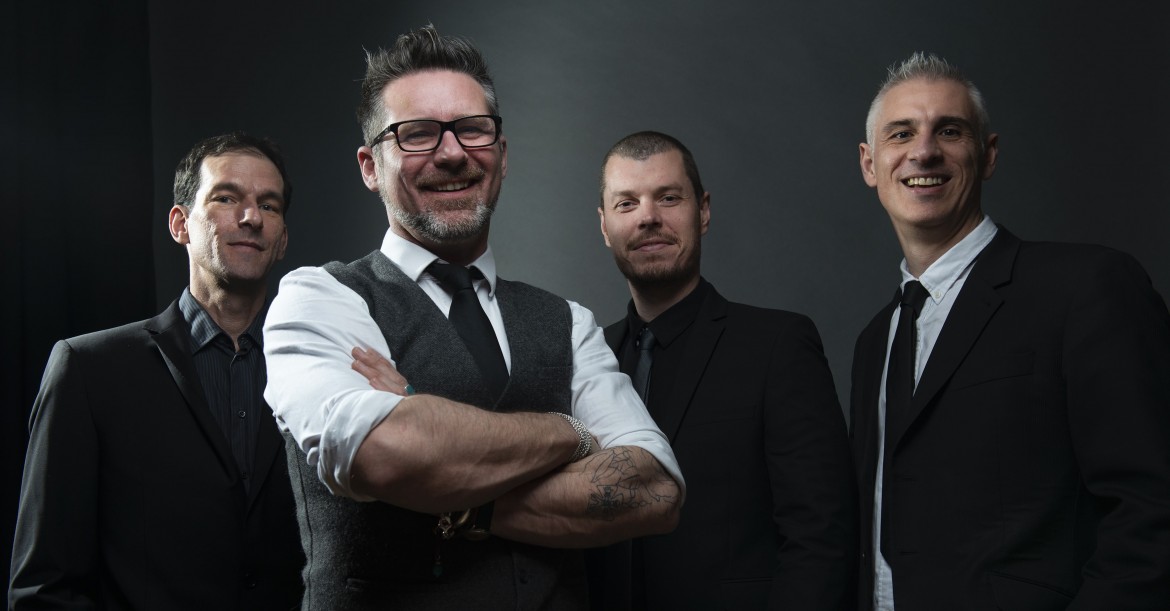 Location UK Wide
Starting from £990.00
Joker are a Versatile and professional 4 piece covers band from London. They have a vast amount of experience of playing at Weddings, Functions, Private Parties and bars/clubs.
The band consist of Male lead singer/guitarist, Lead guitarist/backing vocals, Bass guitarist/ backing vocals and drummer - where appropriate they also use live or sequenced keyboards. The proficiency of these musicians allows them to perform in a wide variety of styles including Pop, Jazz, Blues, Folk, Country, Rock and Funk.
Number of Reviews and Counting... 1!
Joker play across London and the UK in a variety of venues and are able to adapt their set accordingly. However, the individual musicians have vast experience of performing and recording throughout the country and into Europe and the United States.
Members of the group trained at Music Colleges in London and some of their past experiences include working with Vic Reeves and Bob Mortimer, Miles Hunt, James McCartney, Tony Christie, Pete Molinari and Beverley Stone as well as supporting Reef at the Monto Water Rats.
Main Line up is 4 piece Male band consisting of:
Male Lead vocalist/Rhythm Guitar
Lead Guitar/BV
Bass Guitar/BV
Drums.
Optional male vocalist/keyboardist for a 5 piece band.
Acoustic Duo and Trio also available.
1950's
Elvis Presley - Jailhouse Rock
Elvis Presley - Hound Dog
Chuck Berry - Johnny B Goode
Carl Perkins - Blue Suede Shoes
1960's
The Beatles - Twist and Shout
The Beatles - Saw her standing there
The Rollin' Stones - Jumpin Jack Flash
The Kinks - You really Got Me
The Kinks - All day and all of the Night
Steppenwolf - Born to be Wild
Creedence Clearwater Revival - Bad Moon Rising
Johnny Cash - Folsom Prison Blues
James Brown - I feel Good
The Monkees - I'm a Believer
1970's
Lynyrd Skynyrd - Sweet home Alabama
The Police - Message in a Bottle
Free - All right now
Stevie Wonder - Superstition
Stealers Wheels - Stuck in the Middle
Wild Cherry - Funky Music
The Doobie Brothers - Long Train Running
The Undertones - Teenage Kicks
Queen - Crazy little thing called love
1980's
Joan Jett and The Blackhearts - I love Rock n Roll
Tom Petty - Free Fallin'
Bryan Adams - Summer of 69
James - Sit Down
The Proclaimers - 500 Miles
AC/DC - You Shook me all night Long
U2 - With or Without you
U2 - Pride (In the name of Love)
R.E.M - The One I love
Gun's and Roses - Knocking on Heaven's Door
Journey - Don't Stop Believin'
1990's
Reef - Place your hands
Blur - Song 2
Blink 182 - All the Small Things
The Black Crowes - Hard to Handle
Eagle eyed Cherry - Save Tonight
Oasis - Wonderwall
2000's
The Killers - Mr Brightside
The Killers - When You were young
Foo Fighters - Times Like These
Foo Fighters - Wheels
Snow Patrol - You're all I have
Kings of Leon - Use Somebody
Kings of Leon - Sex On Fire
Stereophonics - Dakota
Wheatus - Teenage Dirt Bag
The Kaiser Chiefs - I predict a Riot
Dandy Warhols - Bohemian Like you
Maroon 5 - Moves like Jagger
The Fratellis - Chelsea Dagger
The Strokes - Last Night
Daft Punk - Get Lucky
Avicii - Wake me Up
Bruno Mars - Locked out of Heaven
Bruno Mars - Just the way you Are
Pharrell Williams - Happy
Nick and Michelle Paice

, Wedding, London
Joker played at our wedding and they were outstanding. If you want a great party then they're definitely worth booking, the dance floor was filled from beginning to end. Not only do they play a broad range of great songs that everyone knows and can sing along to, they play them very well. We had seen the band numerous times before our wedding so we knew they were consistently great, we've also seen them many times since. They were at the venue in plenty of time, they were very discreet when setting up and they were ready to start on cue. They also provided music for their interval which kept the party going.
---
The Houses of Parliment
Wentworth Golf Club
Ealing Golf Club
Fulwell Golf Club
Marriott Hotels
Radisson Hotels
Richmond Hill Hotel
Grovesnor Casinos
Mint Casinos
River Thames Cruises
Hatfield House
Bath Pavilion
Timworth Hall
Sopwell House
Mitchells & Butler
GSK
Stonegate Pubs
Fullers
Greene King
Do the band bring their own sound and lighting?
We are fully self contained and come complete with full sound and lighting.
Are the band fully insured?
Yes, we have full insurance and our equipment is fully tested.
How long does it take to set up?
It usually takes up to an hour but can be done in 40/45minutes if the venue has good access.
What is the Bands dress code?
We usually dress smart casual - black trousers, shoes and a shirt. Ties and jackets can be worn if requested.
2 x 45 Minutes
2 x 60 Minutes
3 x 40 Minutes
Please Note: The fees indicated below are approximate and based on a central location for each county. They are intended to provide a rough guide only and exact quotes can only be given once the date and exact location of your event have been provided.
Scotland
Aberdeen
£3,000.00
Inverness
£3,180.00
Perth
£2,700.00
Sutherland
£2,640.00
Ayrshire
£2,580.00
Fife
£2,700.00
Stirlingshire
£2,700.00
West Lothian
£2,700.00
Dumfries-shire
£2,340.00
East Lothian
£2,700.00
Lanarkshire
£2,580.00
Midlothian
£2,640.00
Glasgow
£2,640.00
Edinburgh
£2,700.00
Dundee
£2,700.00
Foreign Locations
Europe
£3,600.00
Rest of the world
£6,000.00
North East
Durham
£2,040.00
Northumberland
£2,220.00
North Yorkshire
£1,980.00
South Yorkshire
£1,740.00
Tyne and Wear
£1,980.00
West Yorkshire
£1,740.00
Yorkshire
£1,800.00
East Yorkshire
£1,800.00
Leeds
£1,680.00
North West
Cheshire
£1,740.00
Cumbria
£2,130.00
Manchester
£1,800.00
Lancashire
£1,980.00
Merseyside
£1,860.00
Liverpool
£1,860.00
East Midlands
Derbyshire
£1,260.00
Leicestershire
£1,200.00
Lincolnshire
£1,320.00
Northamptonshire
£1,080.00
Nottinghamshire
£1,260.00
Rutland
£1,200.00
East
Cambridgeshire
£1,080.00
Norfolk
£1,140.00
Suffolk
£1,110.00
Norwich
£1,140.00
Wales
Anglesey
£1,920.00
Caernarvonshire
£1,860.00
Denbigh
£1,830.00
Flint
£1,800.00
Cardigan
£2,220.00
Brecon
£1,800.00
Carmarthen
£1,980.00
Glamorgan
£1,680.00
Monmouth
£1,560.00
Pembroke
£2,220.00
Wrexham
£1,800.00
Cardiff
£1,644.00
West Midlands
Gloucestershire
£1,320.00
Herefordshire
£1,500.00
Shropshire
£1,500.00
Staffordshire
£1,500.00
Warwickshire
£1,140.00
Worcestershire
£1,140.00
Birmingham
£1,230.00
South East
Bedfordshire
£1,050.00
Berkshire
£1,080.00
Buckinghamshire
£1,020.00
East Sussex
£1,110.00
Essex
£1,140.00
Hampshire
£1,200.00
Hertfordshire
£990.00
Isle of Wight
£1,740.00
Kent
£1,140.00
Oxfordshire
£1,050.00
Surrey
£1,020.00
Sussex
£1,080.00
West Sussex
£1,080.00
London
£1,050.00
Middlesex
£990.00
South West
Cornwall
£1,980.00
Devon
£1,800.00
Dorset
£1,500.00
Somerset
£1,560.00
Wiltshire
£1,440.00
Bath
£1,500.00
Bristol
£1,560.00