Top 10 Wedding Bands in Manchester
Manchester wedding bands are among some of the best in the country.
The North West is draped in a rich musical tapestry. Some of the best bands and musicians in the world have come from Greater Manchester and surrounding areas! The area has made a huge impact on both the music and wedding industry.
Is any wedding party complete without hearing Oasis classics like 'Wonderwall' or 'Don't Look Back In Anger' at least once? Of course not.
The top wedding bands in Manchester are a great example of the city's proud cultural history in music.
1. The Cave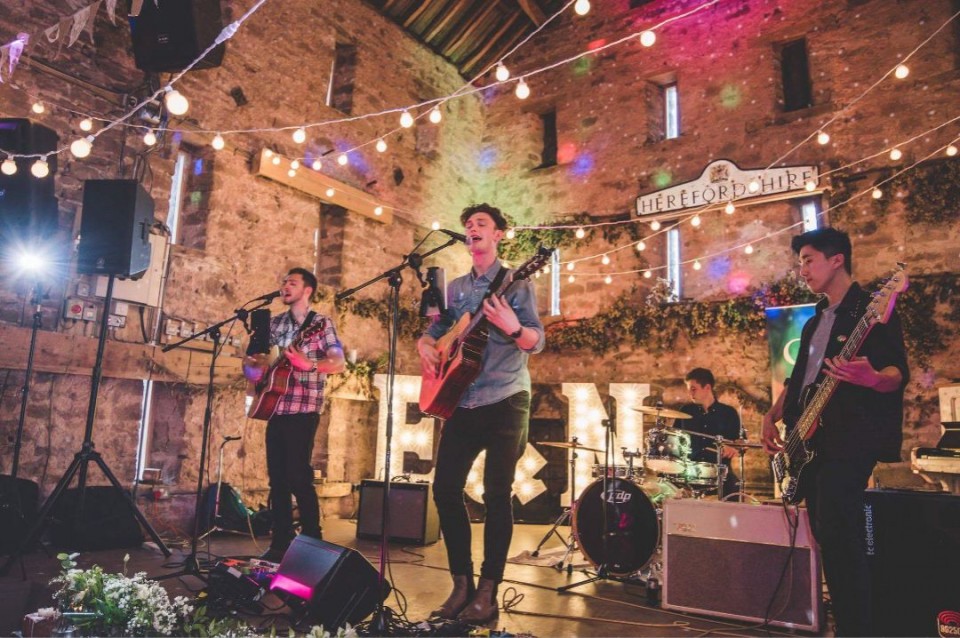 The Cave are one of the best acoustic wedding bands in Manchester, with an extra edge as an indie wedding band.
The guys brilliantly split their live sets into two halves.
Your first hour comprises of a laid-back folk & acoustic style performance. This all builds up to a non-stop party set in the second half, full of all the classics you want to hear at your wedding party!
2. The Story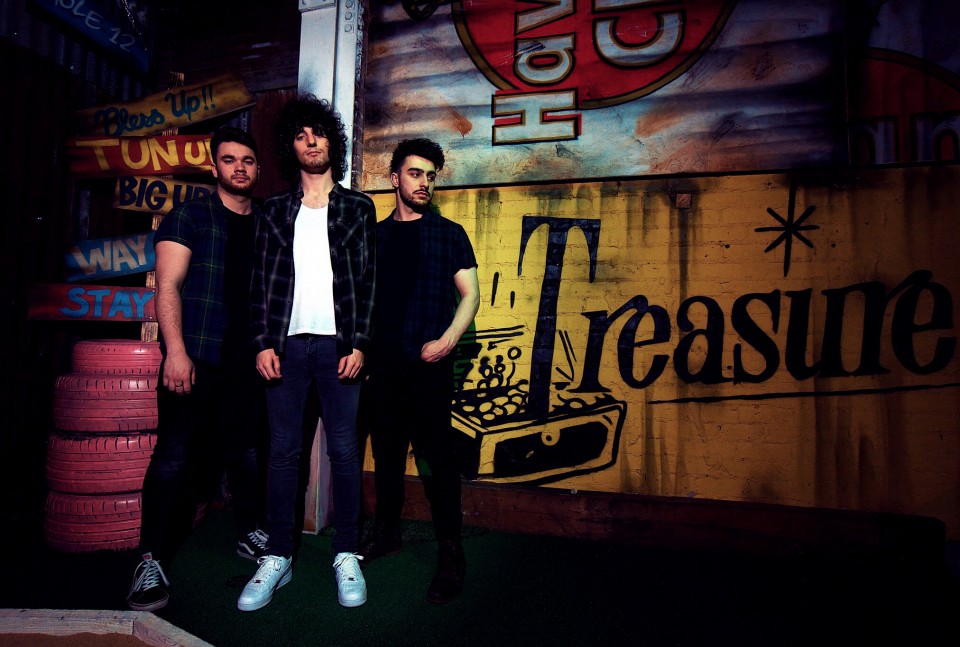 If you are on the hunt for cool wedding bands, The Story have to be on your list.
They are one of the most exciting wedding bands to come out of the Manchester and we love what they bring to the table.
Their talent is undeniable and hundreds of 5 star reviews show that their performances are always on another level.
3. The Kickstarts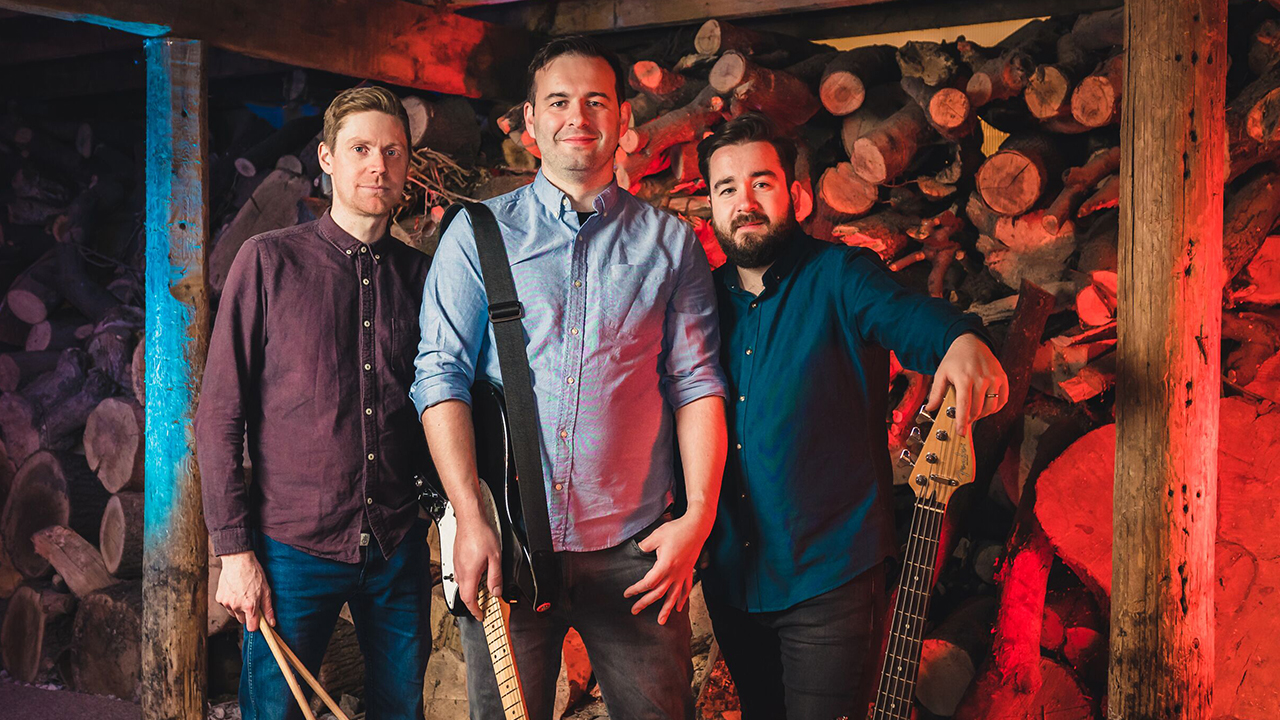 There's a reason why The Kickstarts are one of the most popular wedding bands available to hire.
They have been filling dance floors and rocking weddings for years now.
Made up of some of the most experienced wedding musicians on the circuit, this rock & indie wedding band are one of the most in demand acts in the UK!
4. Stereo Soldiers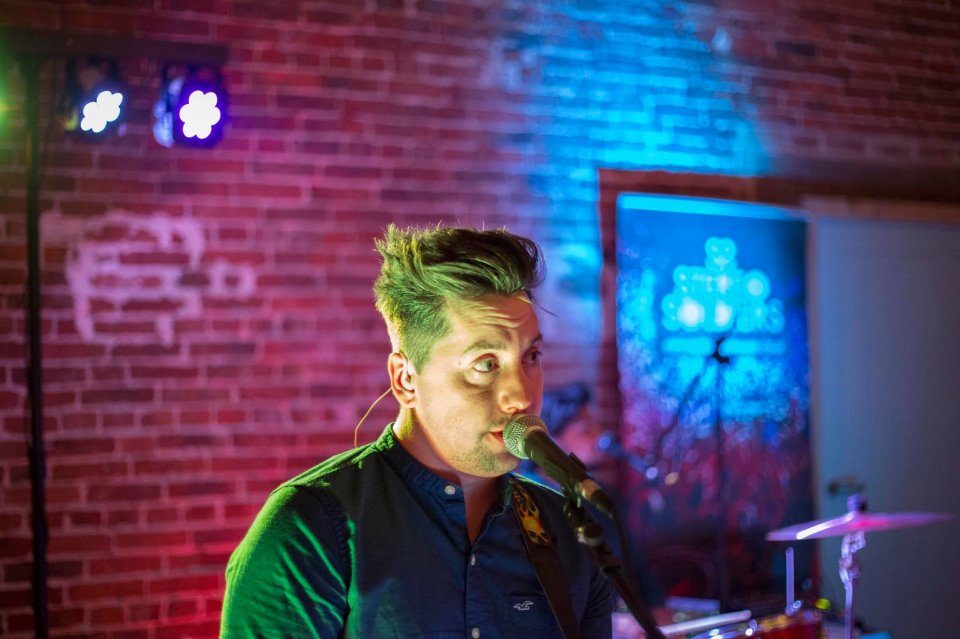 Live wedding bands don't come much more polished than Stereo Soldiers.
Everything about them is slick and you will be in love with their sound after one listen!
The guys perform an upbeat and interactive set for weddings that is proven to get guests up and dancing.
5. Friends Of The Bride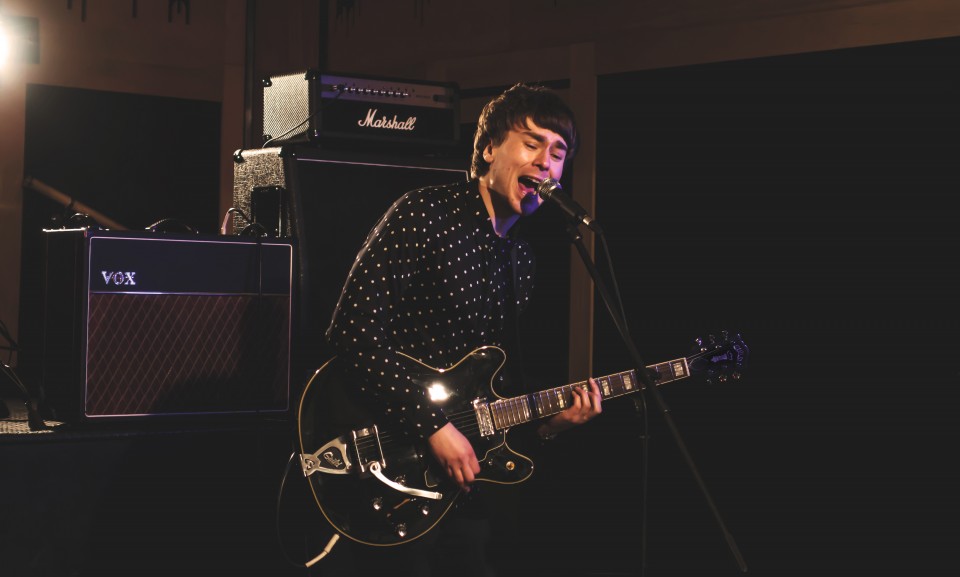 Looking for the perfect indie wedding band in Manchester? You've just found them.
These guys really fit the vibe of the city. If your wedding is local and you are a big fan of indie rock music, you have to check out Friends Of The Bride.
These three friends understand that every wedding is different, and are always happy to adjust their package to suit you!
6. The Lionhearts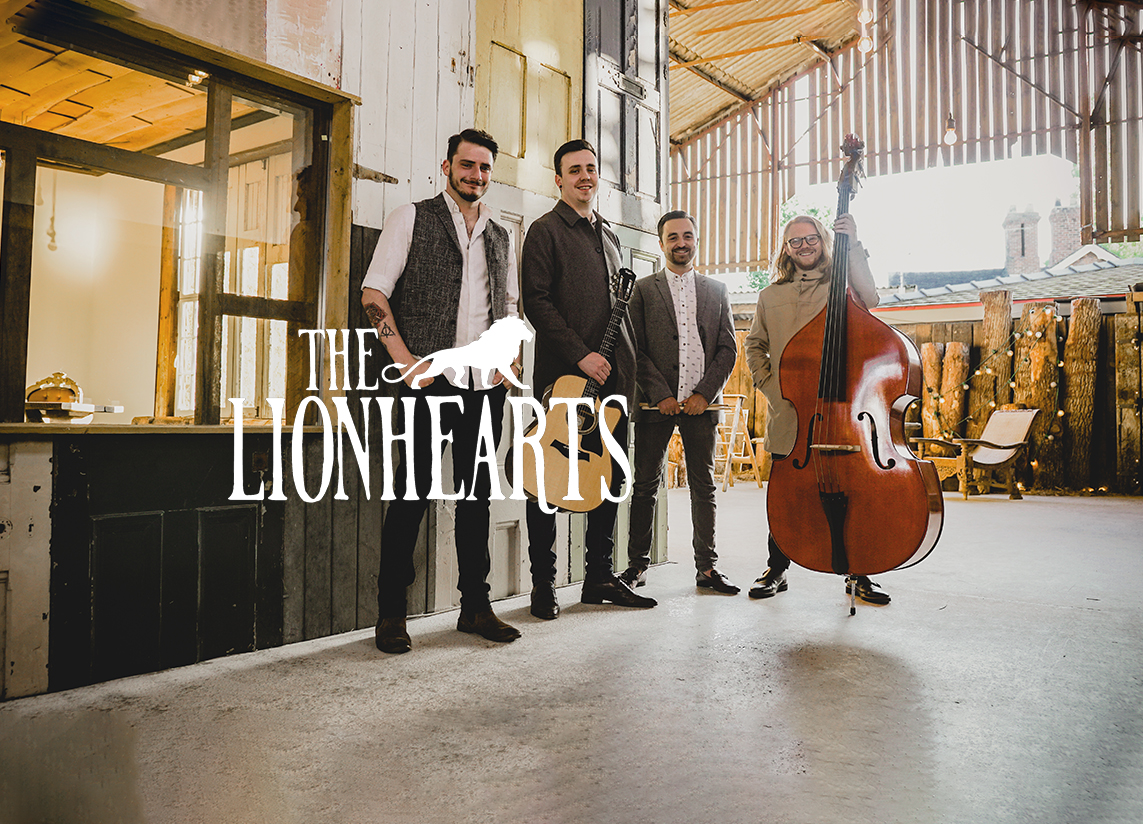 The Lionhearts are a wedding band that are all about fun!
There are no boundaries when this Manchester based wedding band take the stage. Don't be surprised if the guys get involved and roam between your guests during their performance.
To top it off, they are the nicest musicians you could hope to meet and have a repertoire for all ages.
7. After Party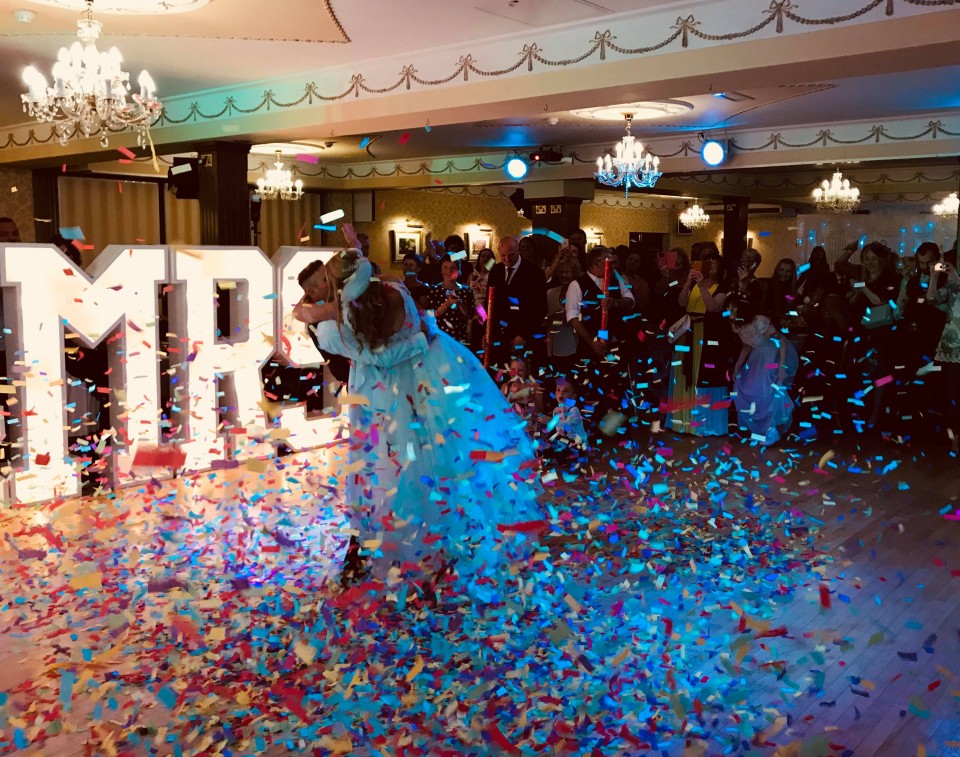 After Party have the perfect playlist for your evening wedding party.
The best wedding bands in Manchester always have an awesome repertoire in their back pockets. After Party are no different!
Their track choices show how much the members absolutely love music and performing. Live wedding music doesn't get much better than this.
8. Kings Of The Dancefloor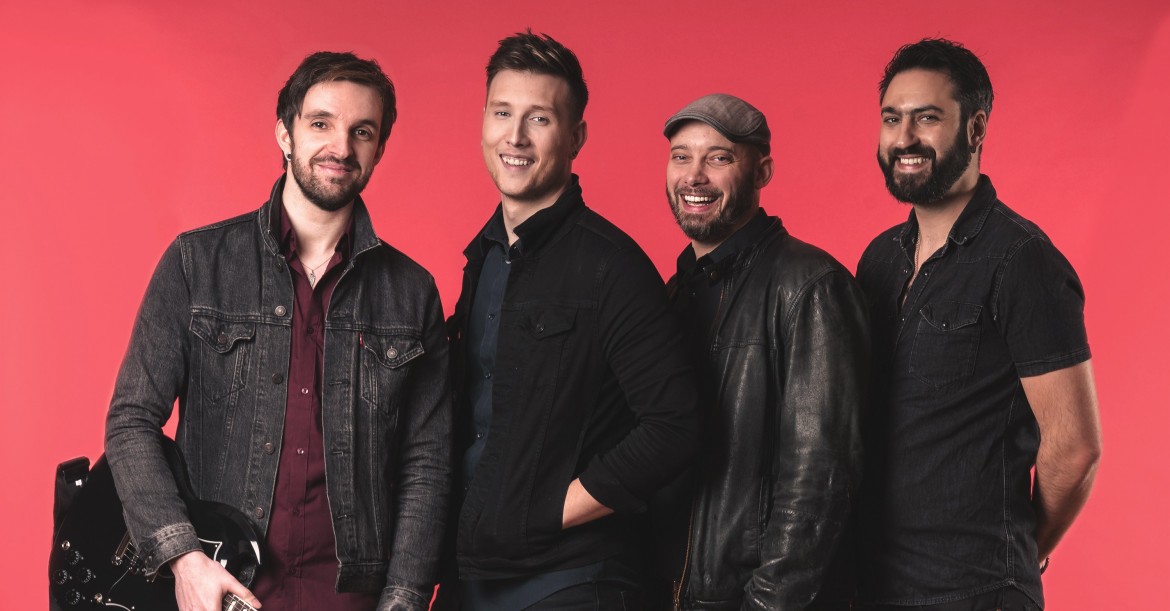 Bringing some of the most modern hits onto wedding dance floors, these guys are a must to check out.
Every professional wedding band will have the classics ready to go if they need them, but sometimes it's about bringing something different to the scene.
Kings Of The Dancefloor are at their best when performing their own versions of modern chart pop! It sounds awesome and we love their style.
9. The Four Right Chords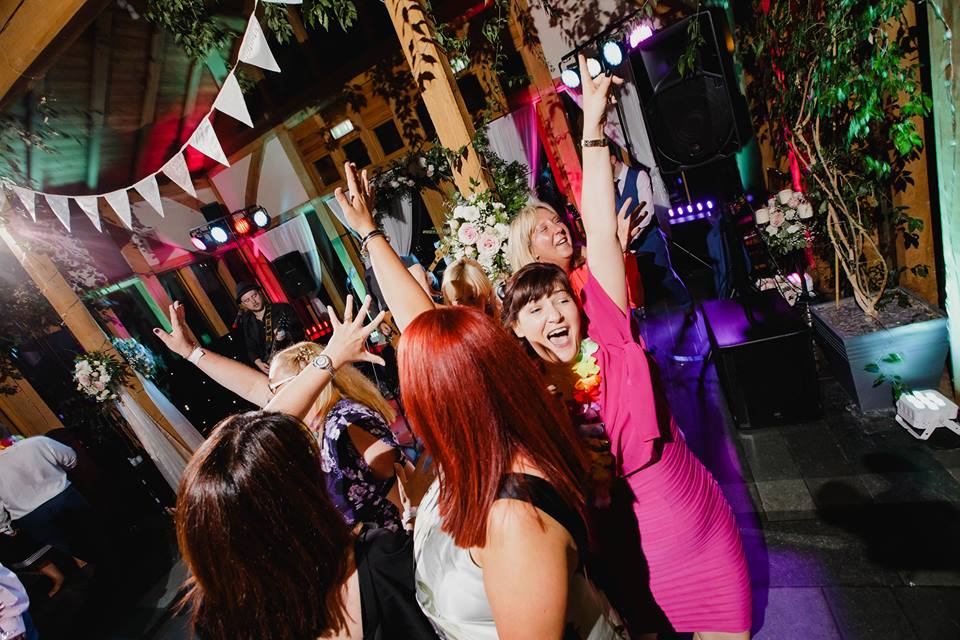 When looking for Manchester wedding suppliers there is a lot to consider.
The Four Right Chords have absolutely everything you would need in a band. Not only do they sound incredible, but for cheap wedding bands in Manchester – you won't find many better deals.
The guys understand exactly how to smash a wedding performance, and they do this weekly!
10. Live On Stage
If you are lucky enough to find out that Live On Stage are available on your date, snatch them up quick.
For live wedding bands in the Manchester, Live On Stage have so much to enjoy. Their range of musical options is breath-taking, and they can even provide a full 10-piece band!
We love their mix of modern pop, soul and hip hop. Check them out now for something exciting and different.
How To Choose The Perfect Wedding Band in Manchester
Choosing a live wedding band is easy. Finding the perfect one for your day is a little trickier!
When looking for Manchester wedding bands, you'll likely come across so many different musical options that your head will be spinning. So, how do you choose between them?
Here are some the top things you'll definitely want to check before you book any Manchester musician or band for your special day!
Watch Videos of Your Band
We live in the age of video and media.
We hate to break it to you, but most couples don't get to see their wedding band before they book. Unless you are lucky enough to see them at a friend's wedding (or are in the business of crashing weddings!), then you are going to have some difficulty in seeing these acts live.
As professionals, wedding function bands are restricted to private events 99% of the time. This is why videos are so important.
Live clips are awesome if you can get hold of them. Scout the band out on social media and see what they are like! How do they interact with each other and the crowd? This will give you a good idea of what they are like on stage.
Consider Your Wedding Venue
Of course, you will want to find a band that fits your personality as a couple. But have you considered your venue and how they will fit in there too?
If having a killer live wedding band is important to you, then you need to make sure they are right for your venue.
Firstly, find out if your venue has a sound limiter or any noise restrictions. If they do, it's not always a problem - but it can affect what style of band you have! The sooner you know this, the easier your wedding entertainment search will be.
You should also ask to see the space where the band will set up (and the dance floor). Getting a good idea of the room you have to work with will assist you in finding the perfect wedding band in Manchester.
Go Through The Setlist
A band is nothing without their arsenal of songs.
Scour their setlist and see what they have in their repertoire. Make sure you are thinking about your guests when you do this!
It's great if a band knows all your favourite songs, but do they have enough to cater for all your guests?
The best wedding bands in Manchester will be able to lean towards a certain genre like rock, pop, R&B or folk, whilst still having the high energy classics in there for everyone to enjoy.
Read Wedding Band Reviews
Consistent reviews are important for any wedding vendor.
Reading reviews from real couples who have had the same band at their wedding is extremely useful. Doing your research is more than just reading reviews though!
Check how many reviews the band have to see how often they are going out. Are they busy and in demand as performers?
Pay close attention to what couples are saying as well. Are the band friendly, easy to work with and hard working? Look for all this, and more to make sure you can trust your wedding musicians.
Real wedding blogs are another great resource to learn more about your wedding suppliers. If you are looking for Manchester wedding bands for hire then it is a good idea to find real wedding blogs from other Manchester based weddings, and see what band they chose!
Pay Attention to Their Look
Not enough people talk about this, but it's really important. Your band has to look the part, as well as sound the part.
A band's appearance can tell you a lot about them. Every band has a distinct style and personality that sets them apart.
If a band takes pride in the way the dress and present themselves, it is usually a good indication that they take themselves seriously as a professional wedding band and professional musicians. Even better if the band matches your venue and theme with the way they look, it makes a huge difference overall!
At Warble Entertainment we have a wide range of wedding bands for hire in Manchester for weddings, parties and corporate events >>
Need to find the best live music and bands to hire in Manchester? Check out these function bands and singers: Rock and Pop Cover Bands, Tribute Bands and Singers, Party Bands, Folk Bands, Acoustic Singers, Soul & Motown Bands, Acoustic Bands, Jazz Bands, Wedding Singers.
Look here if you are interested in hiring Manchester wedding musicians such as: Saxophonists, String Quartets, Guitarists, Harpists, Piano Players, Choirs, Electric Violinists.
We also have plenty of wedding entertainment and party entertainers for hire in Manchester, for example: Caricaturists, Magicians, Singing Waiters, Fire Performers, Lookalikes, Dancers, Wedding DJs.
Whatever style of band, music, entertainer or wedding suppliers you want to hire you are sure to find it on the Warble website. Be sure to also check out the wedding entertainment, corporate entertainment and party ideas and Christmas entertainment pages for unique, fun and alternative entertainment ideas.