Warble Entertainment's
9TeezBeatz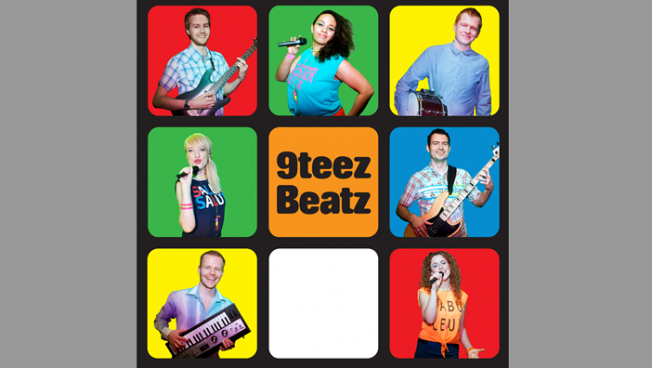 Location UK Wide
Starting from £1,168.80
Are you bored of function bands playing the same 70's and 80's party tunes?
9TEEZBEATZ are one of the FIRST UK party bands bringing you all the best tunes and club classics from the 90's and 00's.
FUN - GLOWSTICKS - CLUB BEATZ - PARTY ATMOSPHERE - FUNKY DANCE BAND
9TeezBeatz will bring the party to you!!!
2 reviews
Song List
90's
Let Me Be Your Fantasy - Baby D.
Groove is in the Heart - Deelite
Ain't no Love, (Ain't no Use) - Sub Sub
To be in Love - Masters at Work
What is Love? - Haddaway
The Rhythm of The Night - Corona
Finally - Ce Ce Peniston
U Sure Do - Strike
Show Me Love - Robin S
Don't Stop Movin' - Livin' Joy
Where Love Lives - Alison Limmerick
Set You free - N Trance
Always There - Incognito
Cosmic Girl - Jamiroquai
Canned Heat - Jamiroquai
Never Gona Let You Go - Tina Moore
Apparently Nothing - Young Disciples
Dub Be Good To Me - Beats International
Gypsy Woman - Crystal Waters
There's Nothing I won't Do - JX
00's
Sing it Back - Moloko
Lady (hear me tonight) - Modjo
Lola's theme - The Shapeshifters
Don't Call Me Baby - Madison Avenue
Move Your feet - Junior Senior
Anyway - Duck Sauce
Groovejet - Spiller feat. Sophie Ellis Bector
Please Don't Stop the Music - Rihanna
Feelin' Love - Soulsearcher
Red Alert - Basement Jaxx
Current Hits
Get Lucky - Daft Punk
Blurred Lines - Robin Thicke
We Found Love - Rihanna