Warble Entertainment's
Amira The Belly Dancer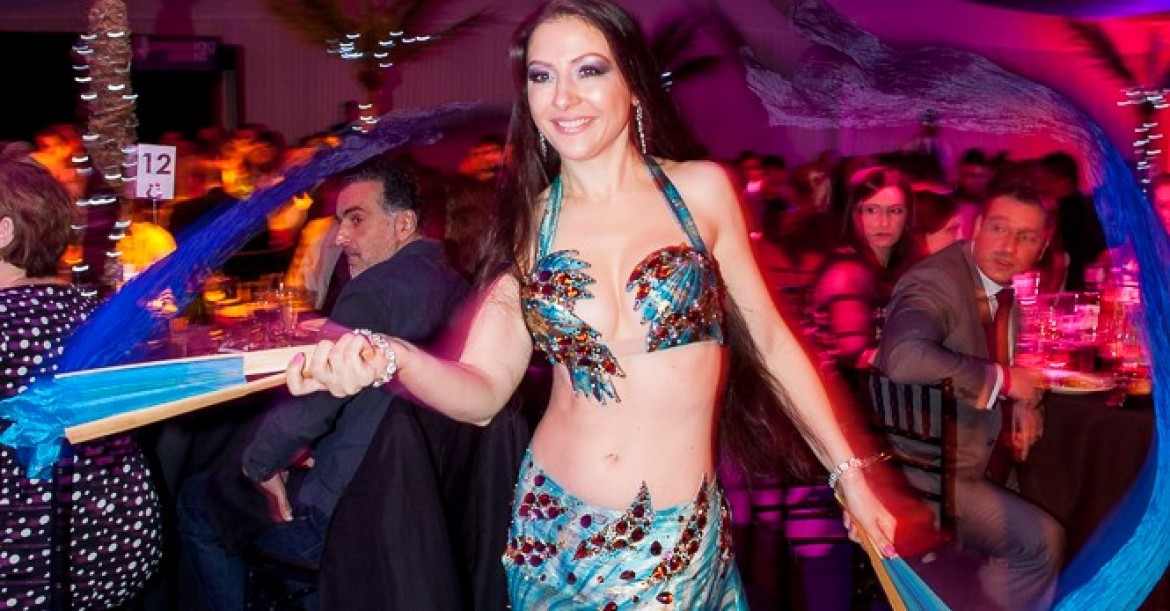 Location UK Wide
Starting from £252.00
Location UK Wide
Starting from £252.00
Introduction
Get a feel for them
Intro
Make your event one to remember with an unforgettable dance performance by Amira.
Amira will entertain and dazzle your guests with the elegance, excitement, and beauty of Oriental Dance. She has been trained primarily in Middle-East and has been performing internationally over a decade entertaining from small family audiences to large concerts and events for Mohamed Al-Fayed of Harrods.
The audience will be enchanted, having fun on the dance floor with Amira, taking pictures and having an extra special party.
14 reviews
Amira The Belly Dancer
Number of Reviews and Counting... 14!
Award winning bellydancer, professionally trained in Cairo, based in London with over a decade of performance experience in the UK and internationally.
An enchanting act that will massively highlight the event and will make it the one to remember for all the guests.
Suitable for not only Middle Eastern weddings and Arabian themed parties but for any event where that element of surprise, entertainment and that little extra something to treat your guests is needed.
Kate Sheffield

, Birthday Party, The Blue Lion, Great Baddow, Essex
Lovely routine, lovely participation and overall, nice, classy entertainment. More than happy.
---
Peter Lock

, Military Event, Officers Mess, Marchwood, Hampshire
A great act would recommend - very entertaining.
---
Dahlia Lamy - Simudyne

, Corporate, London
Loved Amira! I'm from the Middle East so know my belly dancing and she exceeded expectations. Definitely requesting Amira for further bookings!
---
Hatice Smith

, Birthday Party, Malmason Brighton , East Sussex
Thank you to Amira for the amazing dancing and making the evening extra special. Everybody at the party said they really enjoyed her dancing and making everybody welcome.
---
Suzanne El Daouk

, Wedding, Hampshire
Amira was superb. Everybody enjoyed the show!!
---
Rohet Mark

, Restaurant, Oxfordshire
Amira is a very good dancer and a lovely person. My guests all enjoyed the performance and I've booked Amira again next month! Thanks again for the lovely performance.
---
Private Booking

, Birthday Party, London
From start to finish I've been very impressed with Warble Entertainment. The booking process was slick, easy and very professional. Any queries I had were answered fully and quickly. Booking the event could not have been easier. In respect of Amira, she was a true delight. As soon as I has booked the entertainment, Amira made contact and ensured that she was clear on the details of the event. She was very accommodating in respect of a slight change in timings. She arrived punctually and worked with us to plan her performance. Most importantly Amira is a fantastic dancer. She looked beautiful and was very inclusive, making all people who wanted to join in and dance with her, feel welcome and happy. I would recommend booking Amira 100%. Together with her profile on the Warble Entertainment website, I was clear about what to expect and she delivered marvellous entertainment. Thank you very much Amira!!
---
Emily Aspden

, Venue Club, Suffolk
Everything from contacting the agency to finalising details with Amira was easy and simple. We had a black tie event and attendees were a mixture of ages, 30s to 70s, the bellydancing act was a surprise and everyone loved it. Amira was amazing, professional - arrived precisely on time and a beautiful dancer. She managed to get the audience to participate also. Loved the costumes too. Would highly recommend to anyone.
---
Lorraine Ross

, Charity, Hampshire
Amira was wonderful. Arrived on time and did a beautiful performance - Thank you very much.
---
Zorana McDermott

, Wedding, London
Fantastic, beautiful, enchanting and professional dancer. We are very pleased and send our thanks to Amira.
---
George Janopulos

, Birthday Party, London
Amira was really great!! The crowd really enjoyed her show. She got various people to get up and participate with her, myself included. The dancing, the music and the costume were all fab. I would highly recommend Amira.
---
Deborah Woof

, Birthday Party, West Sussex
Wonderful lady great dancer. On time and very professional. Would certainly book again.
---
Monica Guirguis

, Wedding, Birmingham
Very happy with Amira she provided a fantastic service and entertained all our guests!
---
Bridget Hart

, Birthday Party, London
Fab dancer, very professional, friendly. Had lots of us up dancing (well trying lol)!
---
Mohamed Al Fayed of Harrods
BBC Persian
Miss Bellydance of the Universe in Los Angeles
Free Masons private events
Sandhurst Military Summer Ball
Hippodrome Casino
Sportsmen's Casino
Hilton, Park Hayat and Marriot hotels
As well as countless parties, weddings, corporate event, clubs, hotels and restaurants.
Can you dance longer than a 20 min set when I book a single set performance?
I can extend the performance up to 30 min for a single set, however based on many years of experience, a shorter set always works better and is more entertaining for the audience. For larger events, I can also offer 3 sets of around 10 min each with short breaks and costume changes in between.
How long is a break in between two sets?
On average 20-30 min and can go up to around 40 min. Longer breaks and remaining on site is possible of course
Can you wear a particular costume like on one of your pictures or a particular colour costume?
Costume choice is a subject of availability as I do tend to change them. Often, I am not able to match an exact colour or a costume requirement. Generally, I always choose the best options based on the event description and everyone absolutely always loves the outfits. I love when the client is leaving the artistic choice to me and I always do my best to bring that extra surprise and sparkle to the audience.
Can you dance to a particular song?
I always pick the upbeat dance pop Middle Eastern songs based on the event description. If the client requires particular songs and they are not in my repertoire, they are welcome to email them across to me or to set an agreed in advance play list for the DJ.
How is your performance act structured?
I tend to perform 1 or 2 songs on my own as a show for the audience first. This allows the audience to have a small introduction before they join in. I always encourage to a have a small show before as it instantly gives an event a higher value plus some guests have never seen bellydance before.
Do you use props?
My favourite prop of choice is silk fan veils. It works well for both small and large venues. I can also use a silk veil, a saidi stick or wings for a bigger venue.
Option 1
SOLO - Total timing around between 10-13 minutes (around 3 music tracks).
Great wow factor, entertainment and a taste of Middle-Eastern dance for any kind of event.
Option 2
SOLO & AUDIENCE PARTICIPATION Total timing around between 15-20 min (around 4-5 music tracks).
Great choice for any kind of party to see the solo first (1-2 tracks) and join in for 2-3 more tracks of music.
Option 3
TWO SETS x 10-13 min each (around 3 music tracks EACH set) with a costume change.
Perfect for bigger events or Weddings. The short break in between the two sets is up to around 30 min but could be longer upon request when booking. The first Set could be SOLO only and 2nd set dancing with the audience. Both sets could be solo both sets dancing with the audience. This is based on your preference.
As timings are longer for this option the finish time of the performance is ideally to accommodate the last return train to London or add an accommodation if required.
Option 4
Tailor made performances according to the client's brief
Please Note: The fees indicated below are approximate and based on a central location for each county. They are intended to provide a rough guide only and exact quotes can only be given once the date and exact location of your event have been provided.
Scotland
Aberdeen
£552.00
Inverness
£552.00
Perth
£552.00
Sutherland
£552.00
Ayrshire
£552.00
Fife
£552.00
Stirlingshire
£552.00
West Lothian
£552.00
Dumfries-shire
£552.00
East Lothian
£540.00
Lanarkshire
£552.00
Midlothian
£552.00
Glasgow
£552.00
Edinburgh
£552.00
Dundee
£552.00
Foreign Locations
Europe
£900.00
Rest of the world
£1,140.00
North East
Durham
£504.00
Northumberland
£504.00
North Yorkshire
£504.00
South Yorkshire
£504.00
Tyne and Wear
£504.00
West Yorkshire
£504.00
Yorkshire
£504.00
East Yorkshire
£504.00
Leeds
£504.00
North West
Cheshire
£492.00
Cumbria
£492.00
Manchester
£432.00
Lancashire
£492.00
Merseyside
£492.00
Liverpool
£492.00
East Midlands
Derbyshire
£384.00
Leicestershire
£384.00
Lincolnshire
£384.00
Northamptonshire
£384.00
Nottinghamshire
£384.00
Rutland
£384.00
East
Cambridgeshire
£360.00
Norfolk
£360.00
Suffolk
£360.00
Norwich
£360.00
Wales
Anglesey
£504.00
Caernarvonshire
£504.00
Denbigh
£504.00
Flint
£504.00
Cardigan
£504.00
Brecon
£504.00
Carmarthen
£504.00
Glamorgan
£504.00
Monmouth
£504.00
Pembroke
£504.00
Wrexham
£504.00
Cardiff
£504.00
West Midlands
Gloucestershire
£372.00
Herefordshire
£372.00
Shropshire
£372.00
Staffordshire
£372.00
Warwickshire
£372.00
Worcestershire
£372.00
Birmingham
£360.00
South East
Bedfordshire
£312.00
Berkshire
£312.00
Buckinghamshire
£312.00
East Sussex
£312.00
Essex
£288.00
Hampshire
£324.00
Hertfordshire
£300.00
Isle of Wight
£480.00
Kent
£324.00
Oxfordshire
£324.00
Surrey
£324.00
Sussex
£324.00
West Sussex
£324.00
London
£252.00
Middlesex
£324.00
South West
Cornwall
£504.00
Devon
£504.00
Dorset
£504.00
Somerset
£504.00
Wiltshire
£504.00
Bath
£444.00
Bristol
£444.00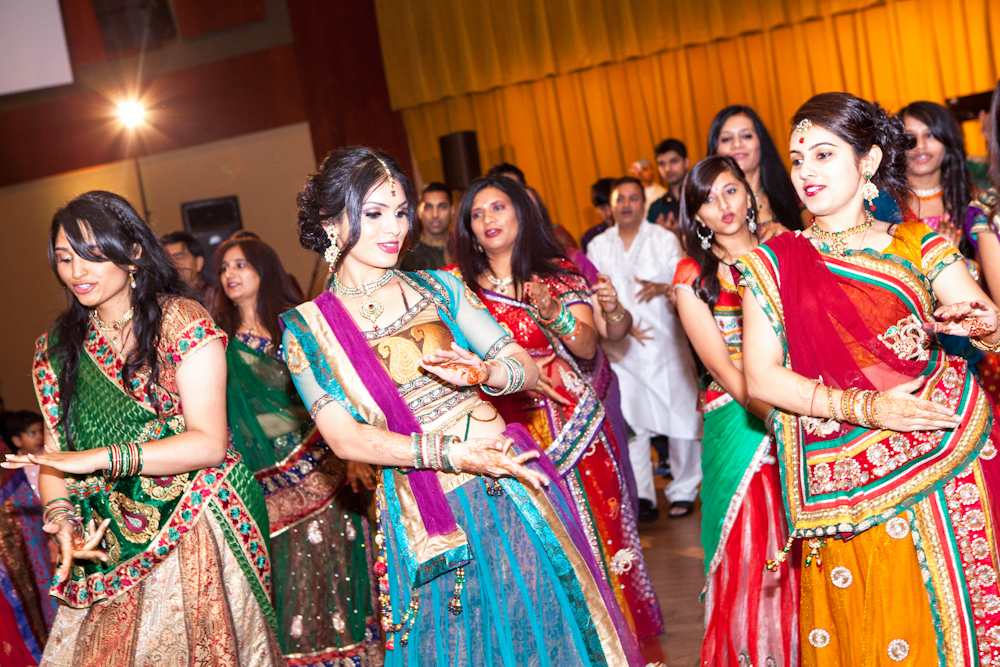 ---
You may also like
Customers who have enquired for Amira the Belly Dancer have also been interested in the following Dancers also available to hire in London and the South East. For more information or further options, please call 0845 643 9384.