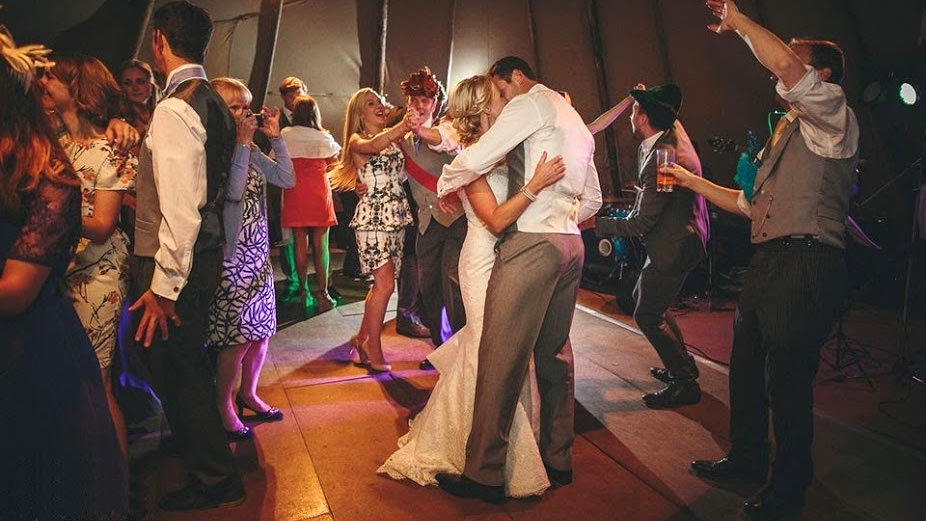 10 Reasons to Hire a Wedding DJ or Disco from Warble Entertainment Agency
They have the ability to cover a wide variety of music and can handle any last-minute or unusual song requests.


A Disc Jockey plays the 'original' versions, which sometimes can be difficult for a band to perform even with the most talented of artists.


They do not need breaks. Whilst all of Warble's party bands will play pre-recorded music when they take a break this is inevitably not as effective as having a DJ who can gauge the audience every minute and adapt their playlist accordingly.


They require less space and power. So, if space is a concern at your venue booking a DJ is a great option for enabling the party to still go ahead.


They will also invariably be cheaper than a band and therefore ideal for those on a tighter budget. As there are normally one or two members of the team this means that the cost is kept low with both personnel and also extra concerns such as the artist rider.


A DJ can effectively manipulate their volume. For venues fitted with noise / decibel limiters they can provide the ideal solution as they can easily turn up or down accordingly. Whilst Warble's bands are extremely conscientious about this also and are able to play quieter when necessary, a drummer can only play so soft before it becomes detrimental to the overall effect of the band.


They can take requests. Booking a DJ gives you the flexibility of allowing your guests to make requests both before and at the time of your event.


A Disc Jockey can be a fantastic master of ceremonies. A good one is a confident, articulate and skilled orator, who is able to make relevant announcements and introductions.


They can be the perfect add-on. Warble Entertainment's DJs are happy to work alongside any additional entertainment you may already have lined up. They are ideal for creating segue ways 'into' and 'out' of a bands set and for keeping the 'groove' going before and after the party band has finished.


All of our entertainers are pre-vetted to esnure that they have high-quality equipment, are reliable and know how to fill any dance floor!


What is the Cost of a Wedding DJ?
The average cost of a wedding DJ may vary greatly and could fall anywhere between £250 and £1,000 plus, depending on a number of factors.
Some of these include; how experienced the DJ is and the kind of reputation they have built since starting, the quality of their sound and lighting equipment, whether they are specialists in a certain musical genre, or, have additional crew members as part of their team. In addition, many DJs also provide the option to install extra uplighters and mood lighting at your venue.
When choosing a wedding DJ it is worth taking these aspects into account in order to get the best quality Disco for your available budget.
As the UK's leading wedding entertainment agency and bands for hire experts, we also have wedding musicians, wedding singers, wedding bands for hire, cover bands, party bands, and function bands for your events.
The choice is genuinely endless and if you can't find what you're looking for on the roster below to suit your wedding, event or theme, just contact one of our experienced coordinators today for more wedding entertainment ideas.