Luke and Clare booked The Indie Killers for their wedding at the beautiful Audleys Wood and Clare kindly provided some insights on their special day…
'Easy booking process and amazing act, what more could you want!'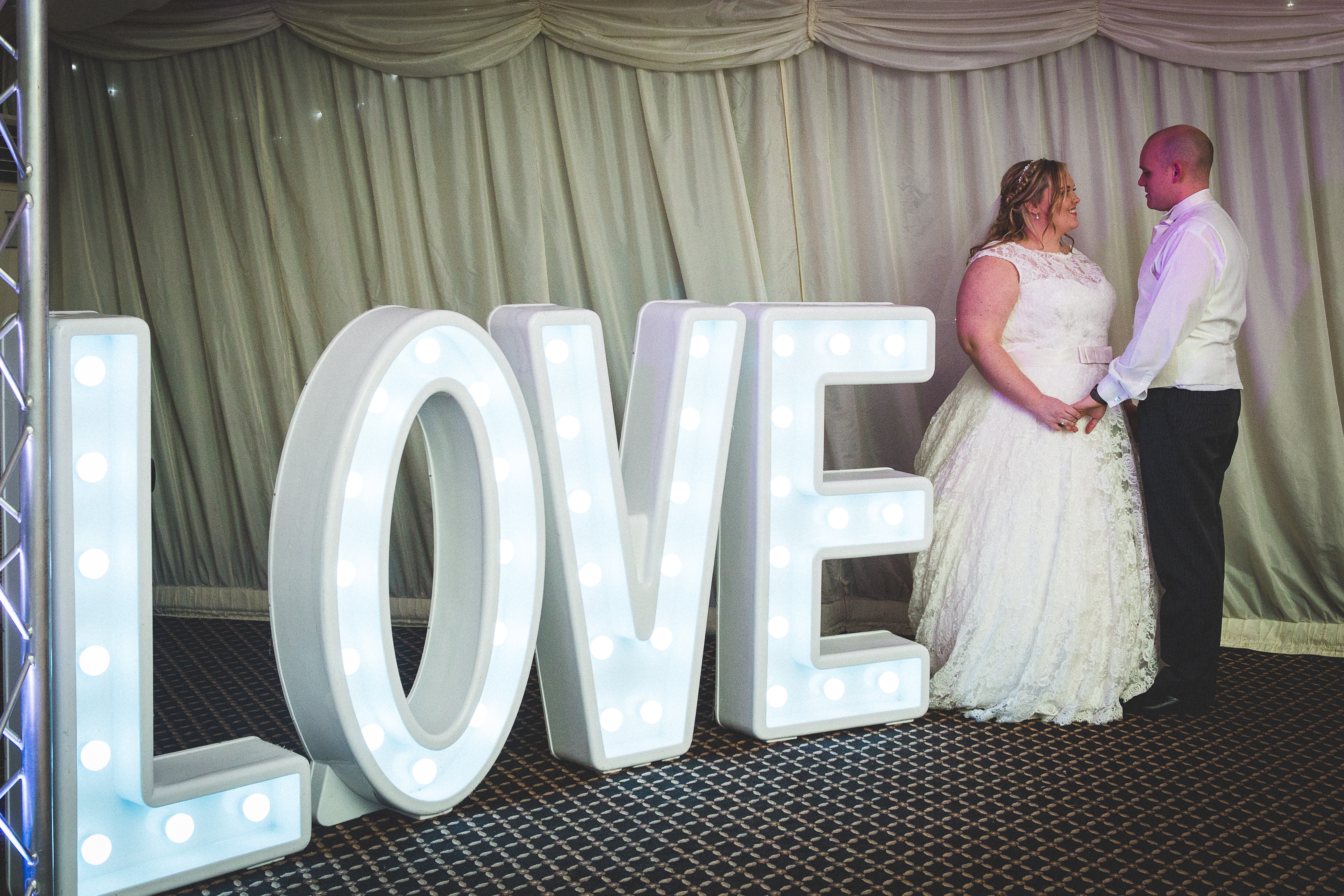 What was your best single moment of the whole day?
The moment we were pronounced Man and Wife. We had been planning our wedding for a year and in that single moment and one sentence, everything we had wanted and had planned for became real and I had myself a husband and a new surname!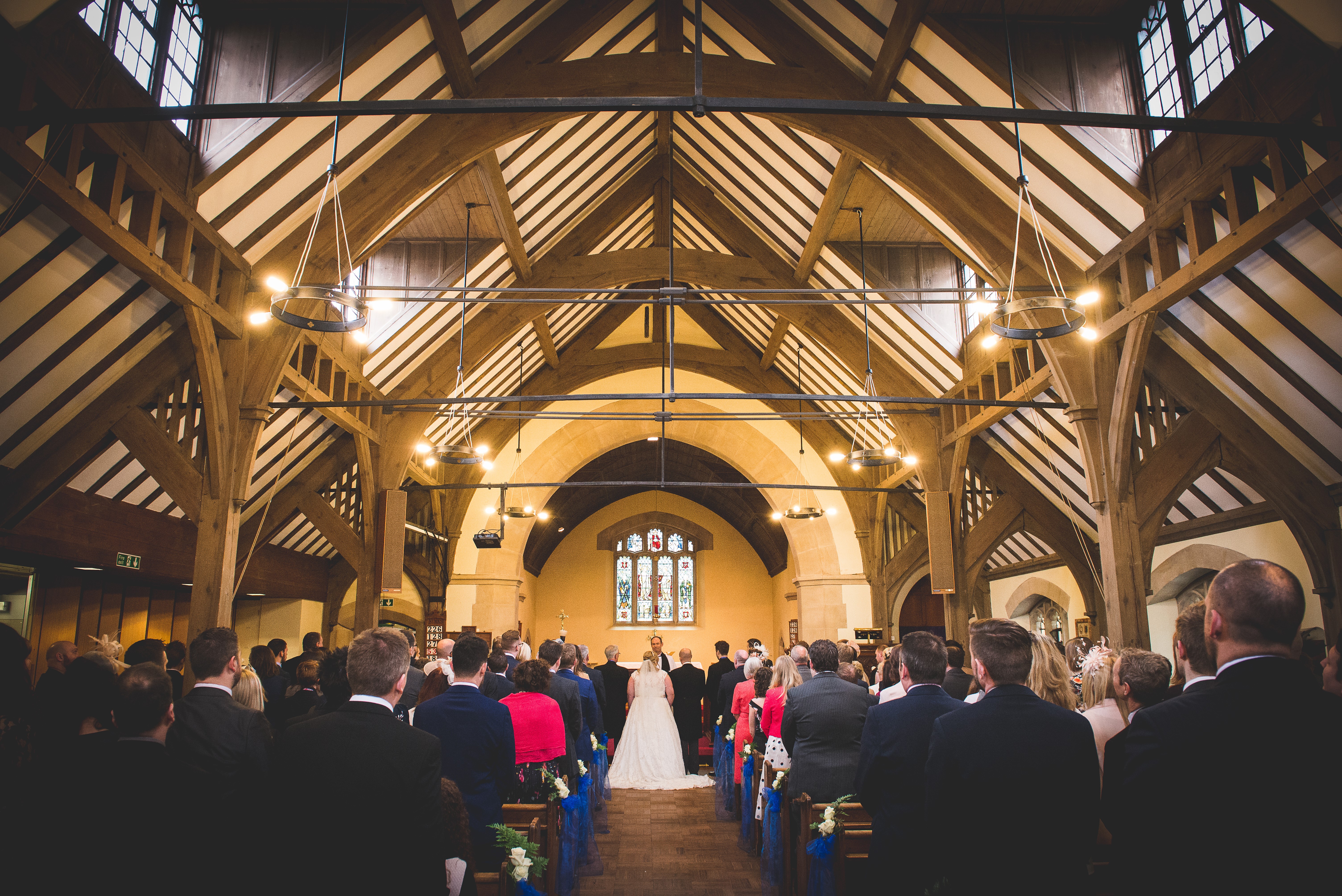 Why did you pick your venue?
We got married at St Andrews Church as we had both been christened there and Luke's parents got married there as did some of our friends so it had sentimental reasons for us. Our reception was in Audleys Wood, we had a rather large wedding so we had to be sensible where we picked. Audleys Wood has a beautiful pavilion that fitted our numbers and still looked amazing in both the light and dark.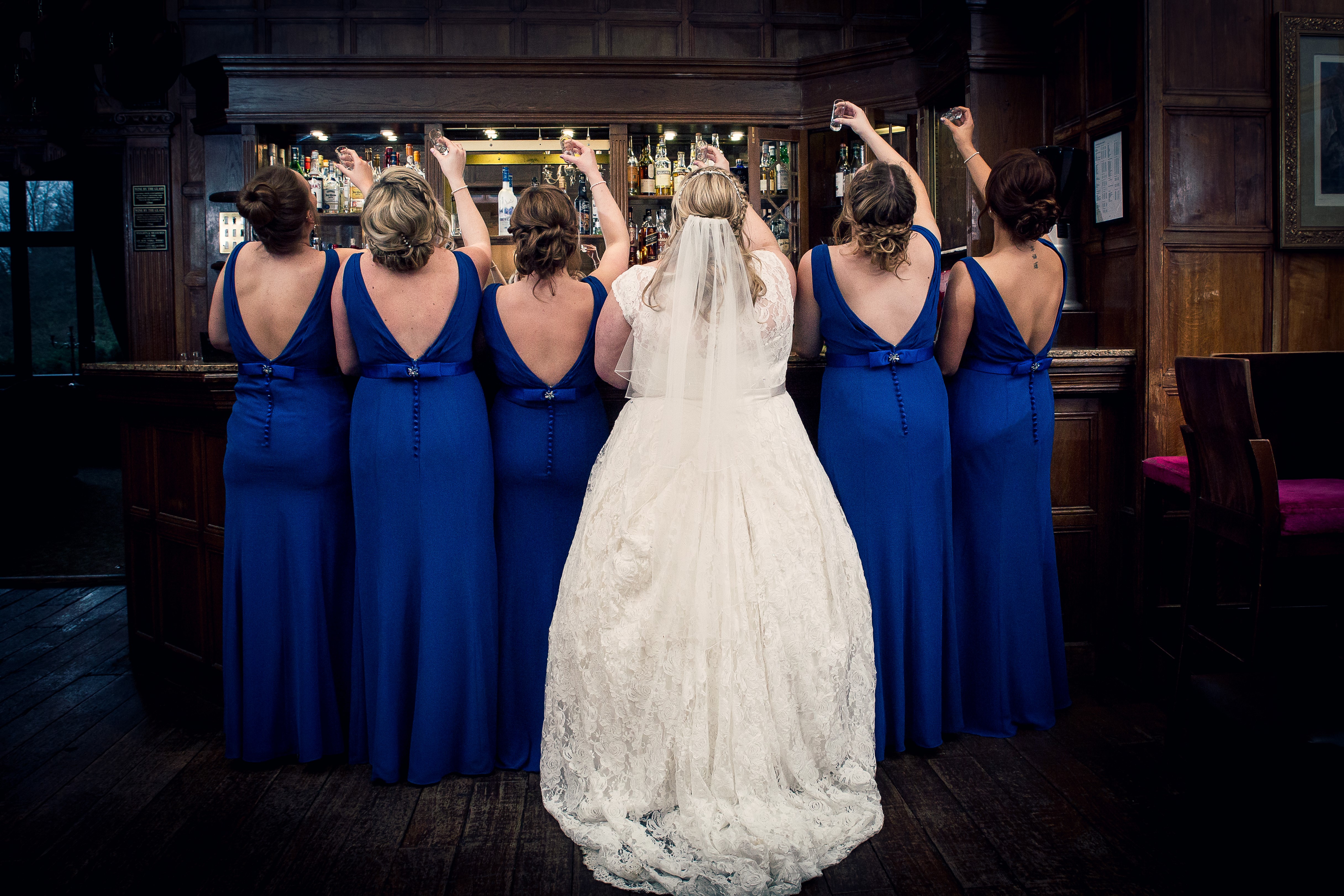 Did you have a specific style or theme for your big day?
We chose a royal blue colour theme for the wedding which stood out so well next to my ivory dress and the rest of the room. Our other theme was travel and specifically the areas San Francisco, where Luke proposed and New York, where we love to visit.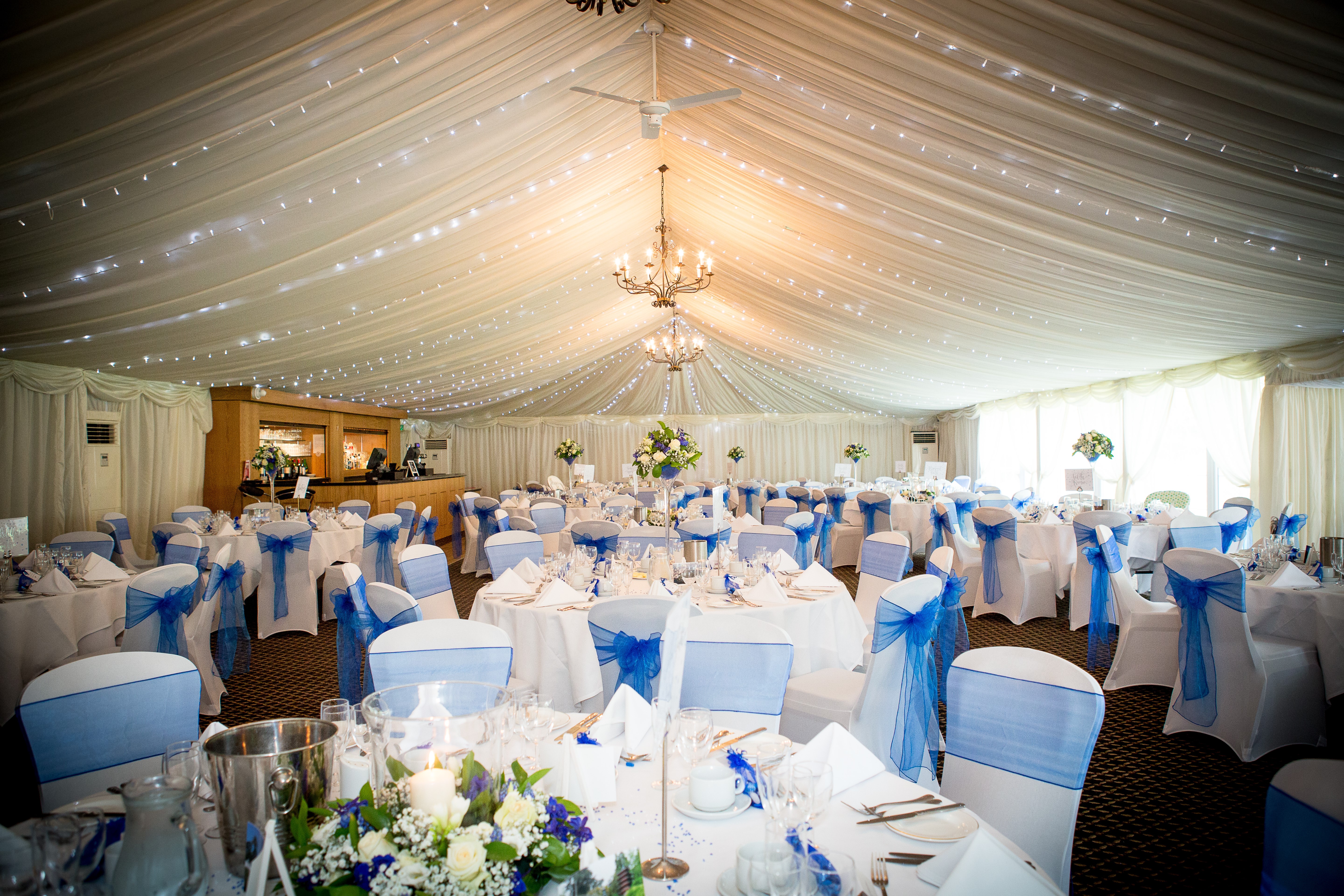 How did you hear about the act?
We were recommend The Indie Killers by our photographer Carrie (Devonshire Photographic) who had seen the band live before and told us how amazing they were. Going on just word of mouth is always risky but this is the best recommendation we have ever gone on and we are so pleased we listened!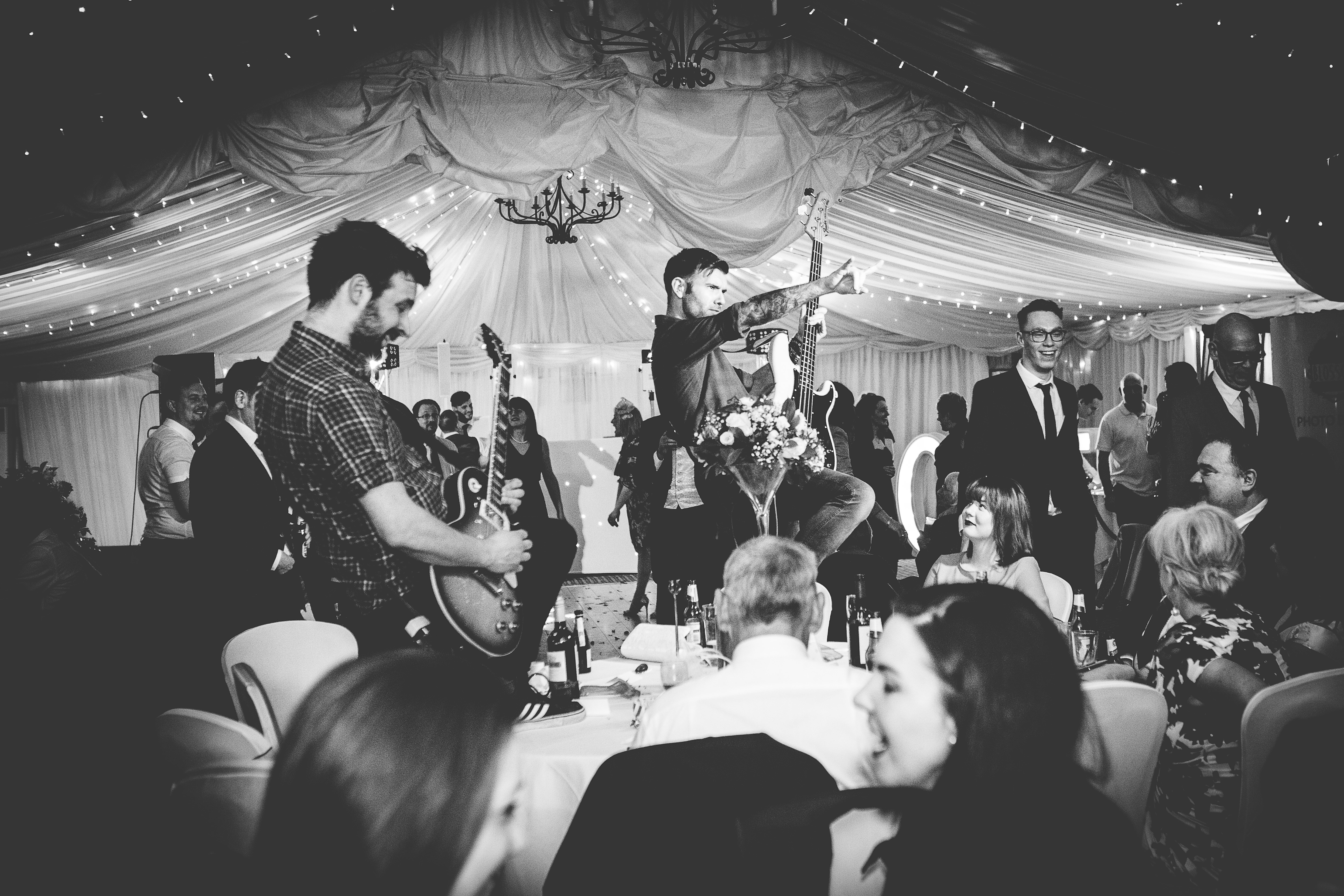 What did they bring to your day?
The Indie Killers were AMAZING! They interacted with the guests, had me up on stage singing (badly) and I got far too into the moment after a few drinks! They were great at getting everyone up and dancing and really made it a party to remember. People have been talking about them since and already want us to have a 1 year anniversary party next year and get The Indie Killers to perform!!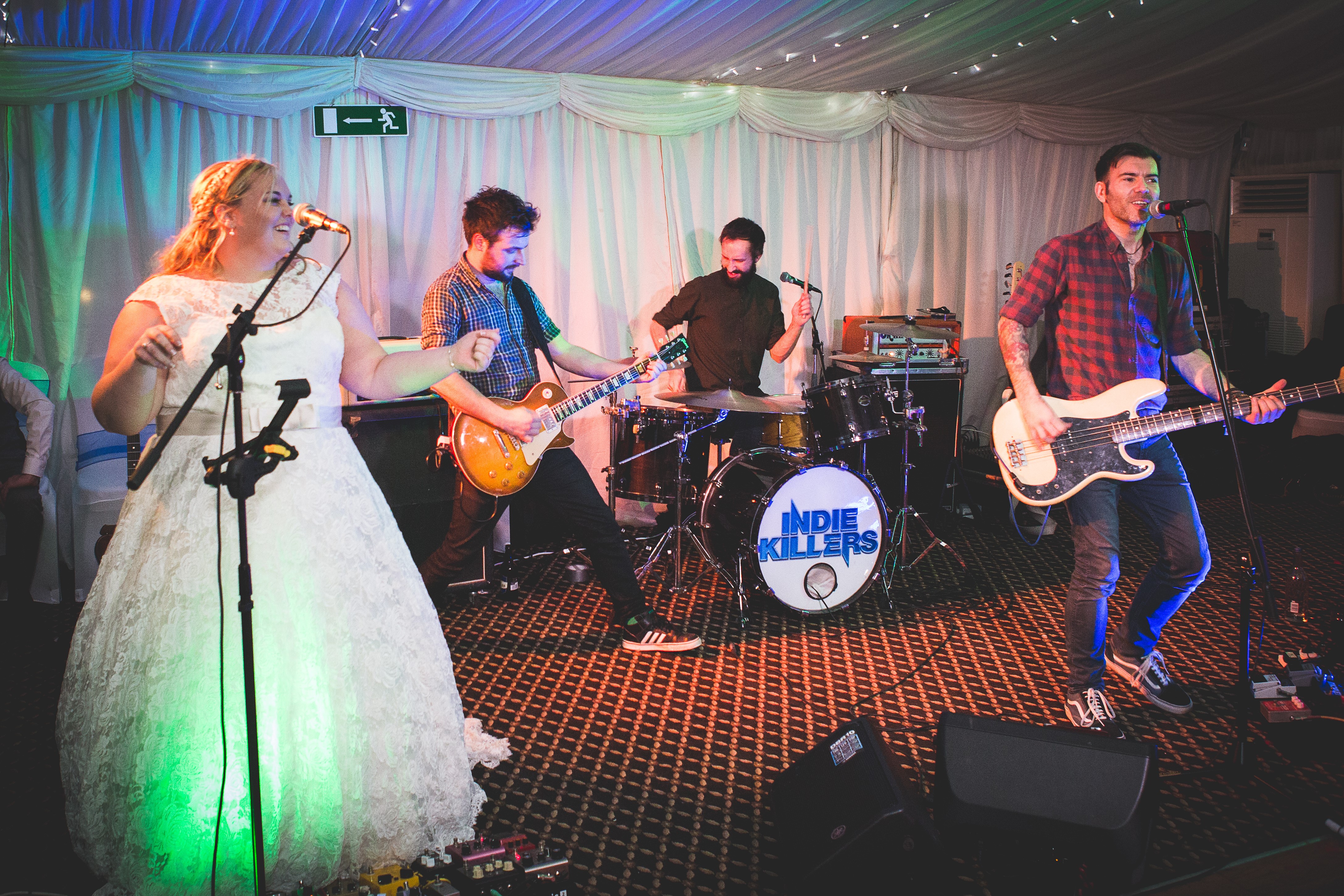 Did you have a first dance song and what was it?
Our first dance was to A Thousand Years by Christian Perri. This was the first song we ever slow danced to together at another friends wedding and so it was always going to be our song together. (cheesy!)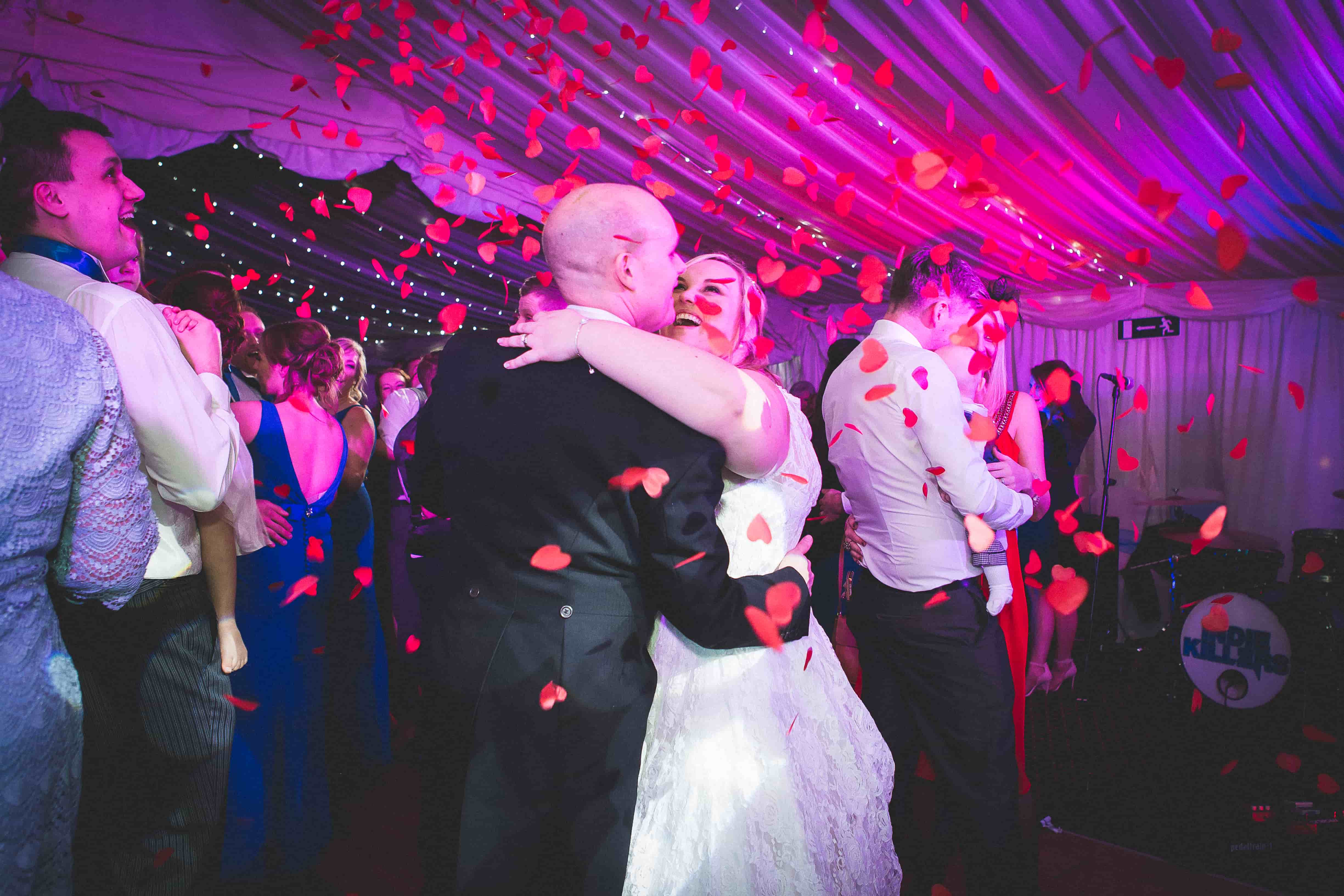 Where did you draw inspiration or find suppliers for your wedding?
We were lucky enough to know personally some of our suppliers and there was no question who we were going to use from the start of our planning process. It put a personal touch to the wedding especially due to my husbands dislike of having his photo taken! Having someone he knew doing it just made he more at ease! Thank you Carrie! (Devonshire Photographic)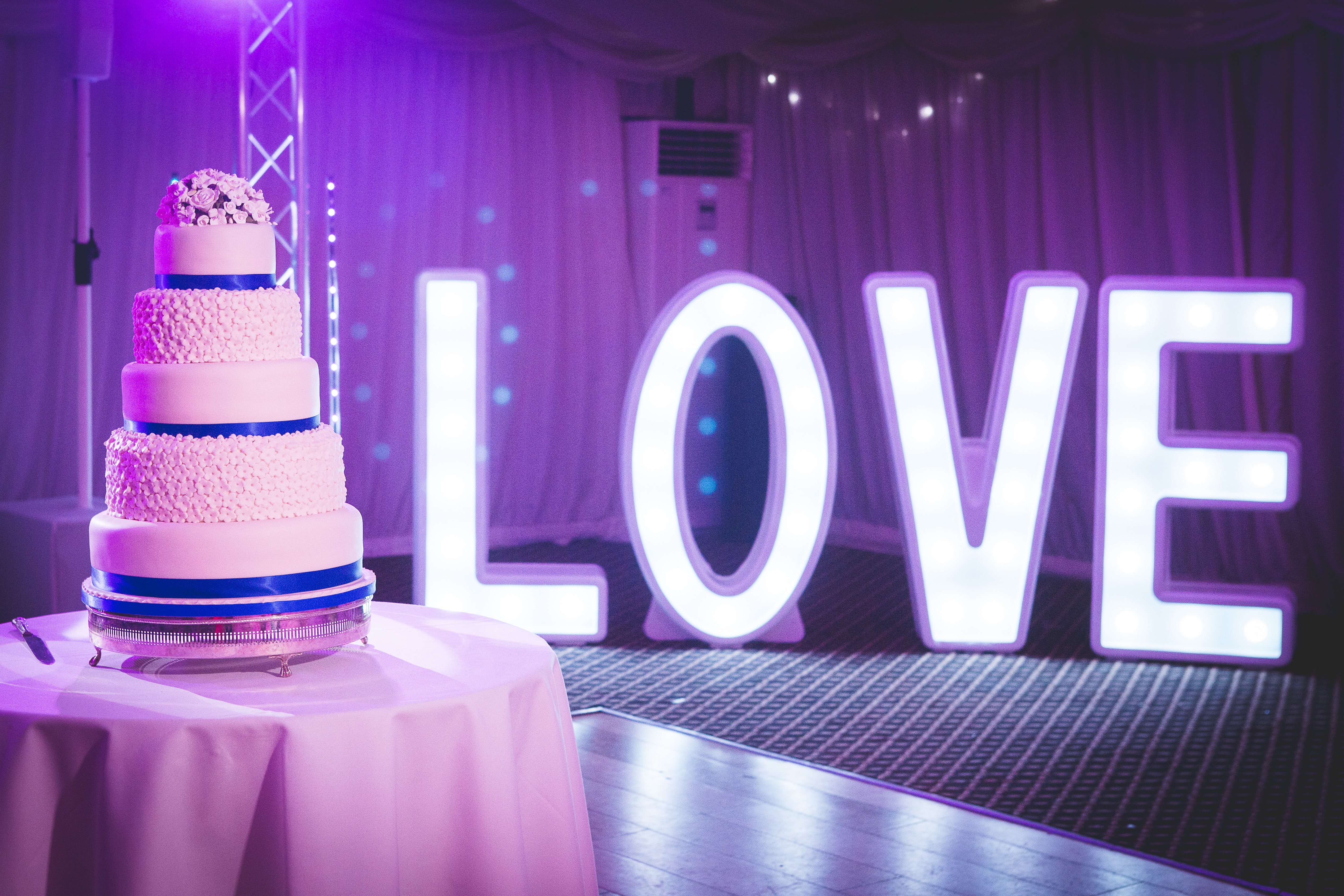 What did you think of the service provided by Warble?
Amazing, cannot fault it. Easy booking process and amazing act, what more could you want!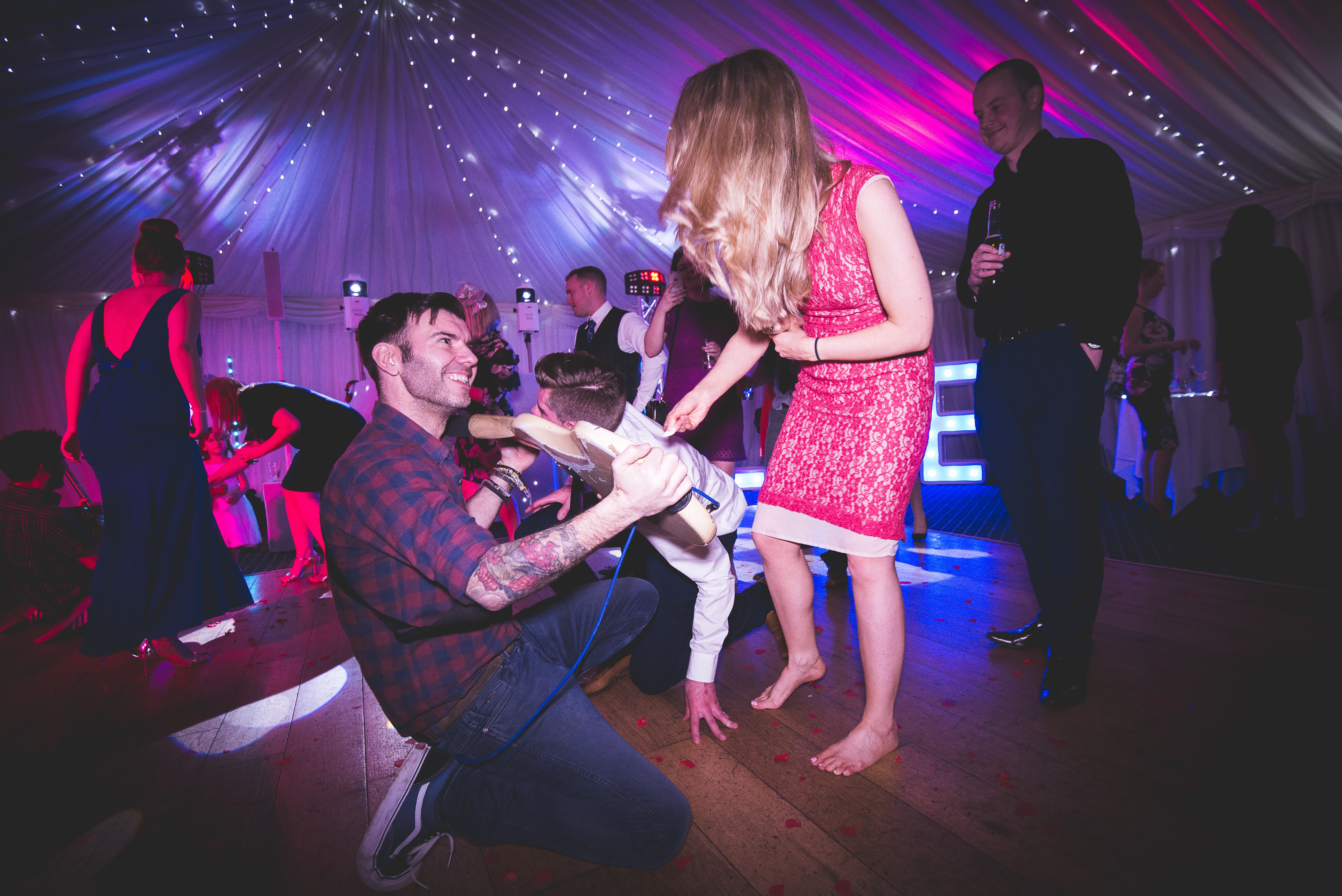 Best piece of advice for other couples planning their wedding?
Don't overthink things. You can't control everything on your day and so if you realise that from the start it definitely helps the stress levels! Enjoy every moment of planning your special day together as it will make memories for life.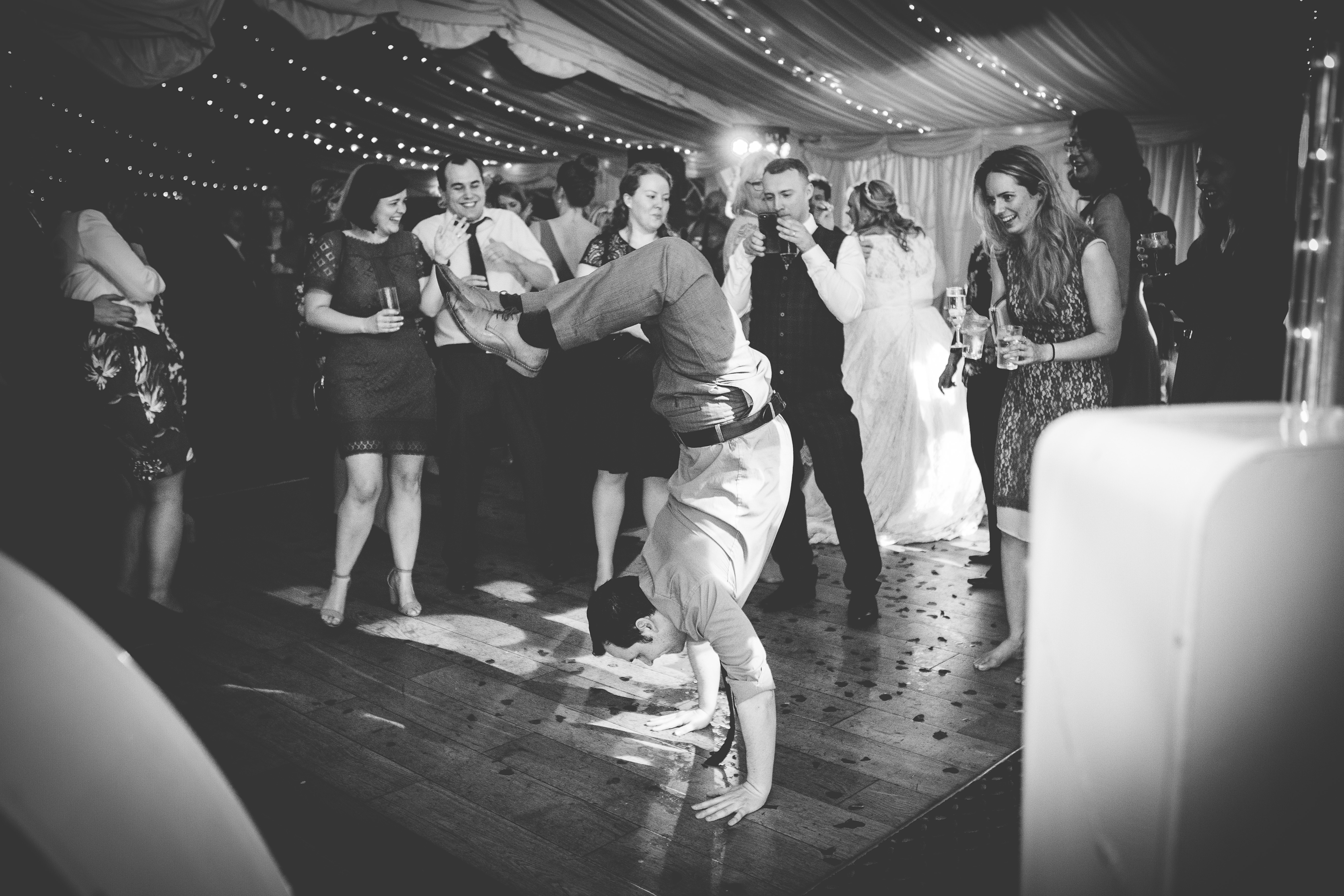 Looking back is there anything you would change?
Nothing at all! I only wish that the night was longer and that I could have cloned myself as there was so many people to talk to/dance with!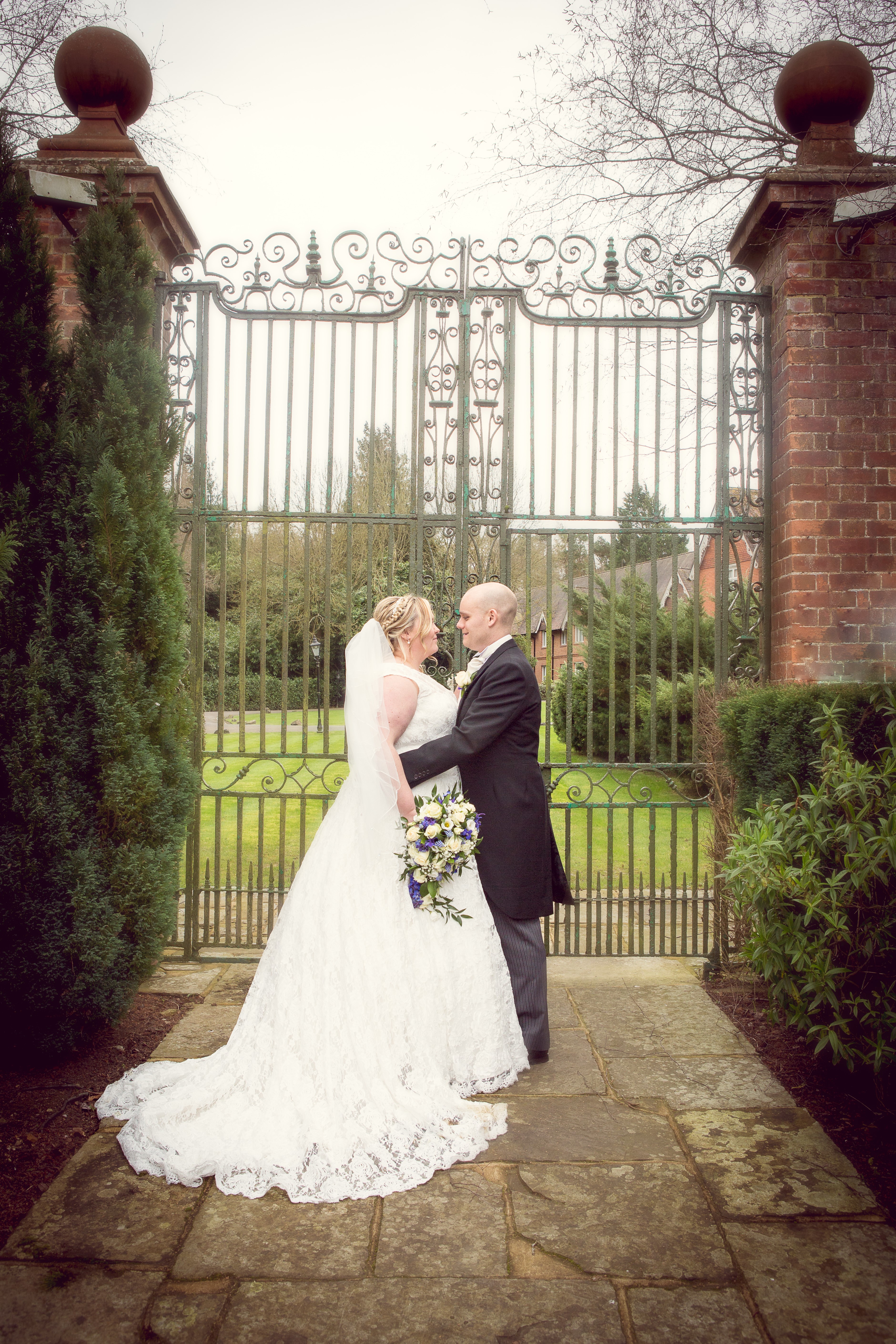 Name your favourite suppliers from the day:
Jennifer from Lolo & Co – did the hair and make up for the girls – she kept us all calm and looking amazing!

Jenis Cakes and Flowers – did our cake, flowers and seat covers. The cake was insane and flowers everything we had wanted.

Carrie and James – Devonshire Photograpic – Carrie went to school with Luke and was aware how much he hated his photo being taken! Both Carrie and James managed to get amazing photos throughout the day and night and even got some great ones of Luke despite his initial protest!!

LR Disco Entertainment – Lee was great! He kept everyone on the dance floor, played some amazing tunes and also provided us with a photobooth, LOVE letters and an amazing confetti cannon.

And thank you so much The Indie Killers for making our day so special!
Published by Warble Entertainment