Warble Entertainment's
Dean Martin - Alan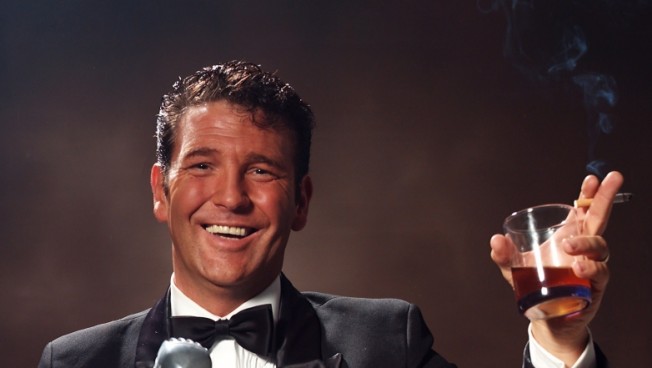 Location West Yorkshire
Starting from £660.00
Alan looks and sounds like Dean Martin!
Alan's extraordinary ability and portrayal of Dean Martin is exclusively available to you and is guaranteed to mesmerize your audience with his fabulous impersonation of one of the world's most popular icons.
Alan's Dean Martin tribute show is available for all types of occasions and celebrations.
2 reviews
Song List
Every Body Loves Somebody Sometimes
Memories Are Made Of This
That's Amore
Volare
Sway
Mambo Italiano
Aint That A Kick In The Head
Little Ole Wine Drinker Me
You're Nobody Til Somebody Loves You
King Of The Road
Gentle On My Mind
Buena Sera
When You're Smiling
Return To Me
The Door Is Still Open To My Heart
On An Evening In Roma
Just In Time
Arriva Derci Roma
Send Me The Pillow That You Dream On
I 'M Gonna Sit Right Down & Write Myself A Letter
How Do You Like Your Eggs In The Morning
I'm Sitting On Top Of The World
Let Me Go Lover
Carolina In The Morning
True Love
Please Don't Talk About Me When I'm Gone
Innomorata
In The Chapel In The Moonlight
I Left My Heart In San Fransisco
Powder Face With Sunshine ( Smile ,Smile,Smile)
Houston
Nevertheless ( I'm In Love With You )
Standing On The Corner
I Will
Via Venetto In Rome
Kiss
37. Day Affter Day (I'll Always Love You )
I Wish You Love
I Will
Cha Cha D'amore
You Belong To Me
On The Street Where You Live
I Don't Care If The Sun Don't Shine ( When I'm In Las Vegas)
I'd Cry Like A Baby If You Told Me Goodbye
Money Burns A Hole In My Pocket
L.O.V.E
Love Me , Love Me
Things
Let It Snow
I've Got My Love To Keep Me Warm
White Christmas
Rudolf The Red Nosed Reindeer
Walking In A Winter Wonderland
Have Your Self A Merry Little Xmas
Santa Claus Is Coming To Town
Silverbells
Baby Its Cold Outside