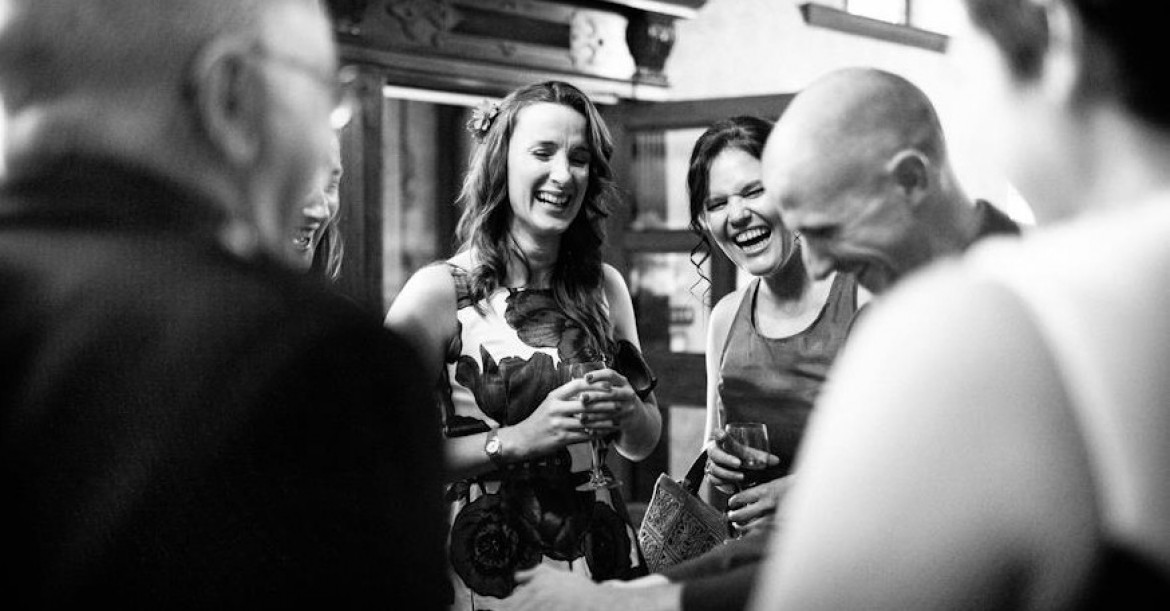 Location Cambridgeshire
Starting from £453.91

Award Winning Close-up Magic and Contact Juggling Guaranteed to Astonish and Delight your Guests.
Number of Reviews and Counting... 11!
Jay is one of a few full time magicians in the country. A winner of numerous awards including 1st place in the North Western Society of Magicians Close Up Magic Championship, he has performed in hundreds of major venues around the UK and for a wide variety of clients. Jay has also performed in France, Holland, Hong Kong, Australia, America, Czech Republic, Romania and Japan.
Jay offers an intimate and engaging style of entertainment incorporating magic, juggling skills, mind control and elements of cold reading, graphology and mime. The focus is to create a unique magical experience for each participant in a relaxed but upbeat manner where the audience feels they are involved without fear of ridicule or embarrassment. Jay also performs contact juggling, a rare and mesmerising art that combines precise skill and captivating illusion, where crystal balls appear to float around his hands and body.
Derren Brown (commenting on Jay's contact juggling), British Magic Convention, Blackpool - "Fantastic, show me more!"
Routines are carefully constructed to create strong illusions of real magic happening before a spectator's eyes using everyday objects without gimmicks or strange props. Where possible the objects are borrowed or taken from the current environment resulting in real wonder and astonishment.
The effects Jay performs are strong and bewildering but there is always a sense of light hearted fun whether it is to act as a conversation catalyst between corporate guests at a dinner or to help entertain friends and relatives during a break in activities during a wedding. With his variety of skills and ability to build rapport with people within a wide range of ages and characters, any event and venue can be catered for.
Julie Chapman-Green - Agenus UK

, Private Party, Girton Cambridge , Cambridgeshire
Totally recomend Jay. He kept us amused during our garden party. Could watch him for hours!
---
Kylie Warwick

, Corporate, The Rowley Mile Racecourse, Suffolk
Jay performed at our corporate Christmas Party on Friday night and was an absolute delight. Our guests and colleagues were in awe of his talent. Jay is amiable, professional, incredibly skilled in his craft and the perfect touch of entertainment. To say we were impressed is an understatement and I will definitely be in touch for future events. If you're looking for a Magician, I would 100% recommend Jay, you will not be disappointed.
---
Julie Penn

, Wedding, West Yorkshire
Brilliant, a really nice chap and absolutely cracking magician. The kids old and young loved him, a real addition to our day.
---
Joanne Green - Redmayne-Bentley LLP

, Corporate, Leeds
Really good at entertaining the crowd. Lots of positive feedback from guests on how much they enjoyed the magic tricks. Really added some fun to our evening.
---
Jane Swinbourne

, Wedding, London
Our guests were blown away by him. Talking about him even now.
---
Laura Burley - LSE Students Union

, University / School, London
Turned up on time, very friendly, interacted brilliantly with the students and put on a great show. We'll definitely invite him back in the future! Thank you.
---
Sophie Slater

, Charity, Cheshire
Wow! Jay is just magic! He really is. I would highly recommend Jay to anyone who wants a magician - he has a huge variety of amazing tricks and certainly was a talking point during our evening. Jay arrived at the venue in plenty of time to get himself set up and to chat to me about the evening. I would definitely book Jay again. Thank you to Jay and to Warble for assisting me in the booking process. It was very simple - I didn't have to do a thing! Thank you! x
---
Kyle Maiden

, Wedding, South Yorkshire
Awesome performance!! Jay was loved by everyone he came into contact with and he left a mark on the day. From my 3 year old niece to my 60 year old father in law everyone was buzzing about the performance! Thank you so much for making our day extra special!
---
Andrew Baddiley

, Birthday Party, Cumbria
Jay helped make an excellent night. Everyone was amazed & fascinated by his brilliant magic. We would highly recommend him - thank you.
---
Janette Hull

, Wedding, Cheshire
Hi Jennie, just wanted to let you know that Jay was really good - lots of our guests have commented positively about his "performance". Naturally my husband and I were a bit busy - but Jay did make the time during the meal to perform a few card tricks for us - which were impressive! Comments included "unobtrusive"; " thought at first he was one of the guests"; "entertaining"; in fact, he was so friendly one of our younger guests felt comfortable enough to try and show Jay a trick he'd learned!! Many thanks
---
Julie Stoner (Executive Assistant, Doctors.net.uk)

, Corporate, Oxfordshire
Just a quick note to say 'Thank you' for such a wonderful evening last Friday. Everyone really enjoyed themselves and I am very appreciative of all the hard work that you put in to make our event perfect. I would not hesitate to recommend you and certainly hope that we will booking you again at some point in the future. Many thanks!
---
Regular entertainer for Manchester United Football Ground VIP's
Entertainer for the cast of Harry Potter 3
100's of private clients in many of the largest and well known Hotels and Venues across the country
Generally, 3 sets of 45 minutes but happy to do 2 or 3 hours right through if it suits the event.
Please Note: The fees indicated below are approximate and based on a central location for each county. They are intended to provide a rough guide only and exact quotes can only be given once the date and exact location of your event have been provided.
Scotland
Dumfries-shire
£453.91
East Lothian
£453.91
Lanarkshire
£453.91
Midlothian
£453.91
North East
Durham
£453.91
Northumberland
£453.91
North Yorkshire
£453.91
South Yorkshire
£453.91
Tyne and Wear
£453.91
West Yorkshire
£453.91
Yorkshire
£453.91
North West
Cheshire
£453.91
Cumbria
£453.91
Manchester
£453.91
Lancashire
£453.91
Merseyside
£453.91
East Midlands
Derbyshire
£453.91
Leicestershire
£453.91
Lincolnshire
£453.91
Northamptonshire
£453.91
Nottinghamshire
£453.91
Rutland
£453.91
East
Cambridgeshire
£453.91
Norfolk
£453.91
Suffolk
£453.91
Wales
Anglesey
£453.91
Caernarvonshire
£453.91
Denbigh
£453.91
Flint
£453.91
Cardigan
£453.91
Brecon
£453.91
Glamorgan
£453.91
Monmouth
£453.91
West Midlands
Gloucestershire
£453.91
Herefordshire
£453.91
Shropshire
£453.91
Staffordshire
£453.91
Warwickshire
£453.91
Worcestershire
£453.91
South East
Bedfordshire
£453.91
Berkshire
£453.91
Buckinghamshire
£453.91
Hertfordshire
£453.91
Oxfordshire
£453.91
Surrey
£453.91
London
£453.91
Middlesex
£453.91