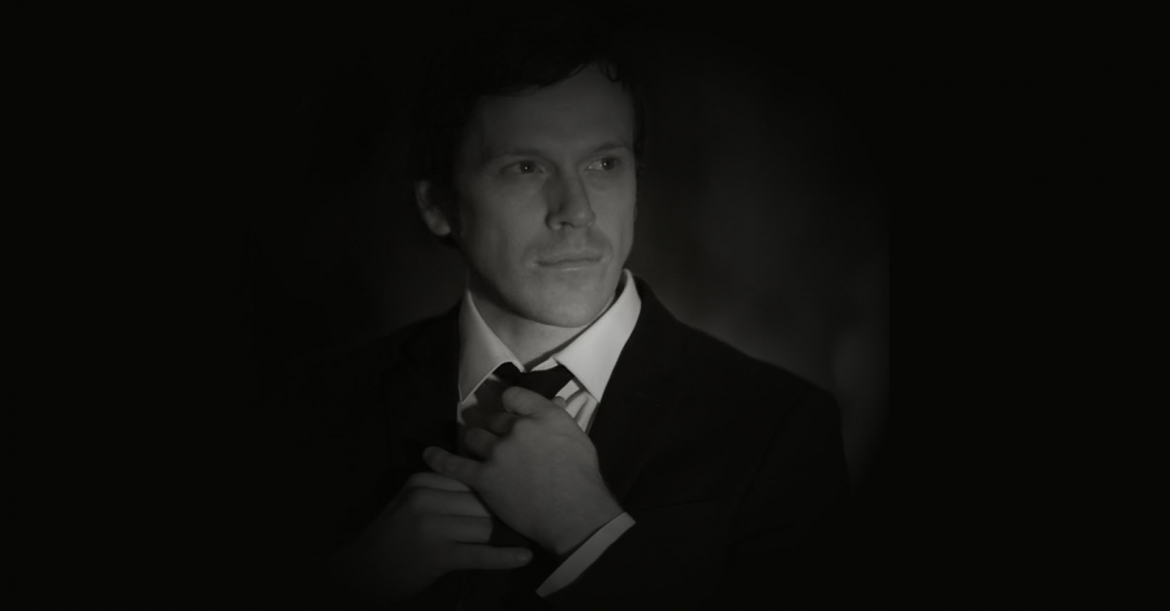 Location Cambridgeshire
Starting from £540.00

Mickey is a unique performer - an old fashioned crooner with a twist. As one of the best young Swing singers the UK has to offer, he sings all the Rat Pack favourites in his own inimitable style as well as fresh takes on modern classics.
Listen




Number of Reviews and Counting... 5!
Mickey is an experienced professional wedding singer, with an ever expanding repertoire, and will always accommodate your special requests.
Mickey will provide a bespoke entertainment package to suit your exact needs and budget.
Hire Mickey solo, with his small Jazz band, with a DJ package or with a 17 piece big band. All Mickey's musicians are seasoned professional players with a huge amount of talent and professional experience.
For example, for a wedding's evening entertainment he can perform 2 x 45 min vocal sets, followed by DJ and Disco; or alternatively, why not have him accompany your event dinner or reception?
With a wealth of experience performing throughout the UK and internationally, Mickey can add a real sparkle to your event.
Solo to Backing Tracks
5 piece band - 1 x Vocals, Piano, Bass (Upright or Guitar), Drums, Saxophone and Trumpet
17 piece Big Band - 1 x Vocals, Piano, Bass (Upright or Guitar), Drums, Guitar, Saxophone x 5, Trumpet x 4, Trombone x 4
Ain't that a kick
Almost like being in love
Amarillo
As long as I'm singing
Avenues & alleyways
Baby it's cold outside
Beyond the sea
Blue velvet
Bojangles
Can't get used to losing you
Can't take my eyes off you
Chestnuts roasting
Come fly with me
Crazy little thing called love
Destiny
Everything
Eye of the tiger
Feeling good
Fly me to the moon
For once in my life
From Russia with love
Girl from Ipanema
Have yourself a merry little Christmas
Hello
High hopes
It had to be you
Just the way you look
L.o.v.e
Lady is a tramp
Last waltz
Let's fall in love
Let there be love
Love and marriage
Mack the knife
Mambo Italiano
Moondance
Music to watch girls by
My way
New york
Nice & easy
Night & day
Please don't talk about me when I'm gone
Straighten up
Strangers in the night
Sway
That's all
That's amore
That's life
The summer wind
They can't take that away
Under my skin
Unforgettable
We are in love
What a difference
Wonderwall
World on a string
You make me feel so young
Young at heart
With new songs being added all the time.
Christine Hamer

, Birthday Party, The Boston & County Club, Lincolnshire
Very nice person, great entertainer everyone really enjoyed the experience.
---
Ali Reeve

, Wedding, Hertfordshire
What a wonderful voice! We were so impressed with Mickey. He sang perfectly, and included the songs we wanted to hear. Thank you so much. Will definitely recommend him to others.
---
Sian and Jason Smith

, Private Party, Hampshire
Excellent night had by all.
---
Matthew Williams & Nicola Baker

, Wedding, Staffordshire
Mickey was great, he kept the guests at our wedding very entertained. He has an excellent voice and puts on a great show. We chose the DJ option and this was also excellent, playing just the right sort of music to complement our event.
---
Lucy Simpson - The Townhouse Restaurant

, Restaurant, Suffolk
Mickey Sings Rat Pack was excellent! He sang for at our restaurant for a New Years Eve dinner dance, he changed his set to fit the atmosphere of the restaurant during dinner and was an all round wonderful performer. Highly recommend for any event. Warble Entertainment themselves were very helpful with suggesting performers and the whole booking process was very straight forward. Thank You!
---
HRH The Queen
Lord Chris Patten
Grosvenor House Hotel - London
Hong Kong Football Club
House of Fraser
How much space do I need?
Probably less than you think, about 6m x 5m for the 17 piece Big Band, 4m x 3m for the Five piece and 3m x 2m for the solo performance.
How long do you take to set up?
It usually takes us about an hour to set up and sound check, so we would arrive at the venue at least an hour and a half before the performance to allow plenty of time.
How far do you travel?
We play throughout the UK and Internationally. Depending on the location - additional travel costs may be required.

Do you perform requests?
Mickey always accomodates special requests and also accepts play lists for the DJ set.
What are your fees?
Fees quoted are for solo only - please contact for band quotes.
Mickey performs 2 x 45 min sets for all options.
Additional hours are available for the DJ option.
Please Note: The fees indicated below are approximate and based on a central location for each county. They are intended to provide a rough guide only and exact quotes can only be given once the date and exact location of your event have been provided.
Scotland
Aberdeen
£960.00
Inverness
£960.00
Perth
£960.00
Sutherland
£960.00
Ayrshire
£900.00
Fife
£900.00
Stirlingshire
£900.00
West Lothian
£900.00
Dumfries-shire
£840.00
East Lothian
£840.00
Lanarkshire
£840.00
Midlothian
£840.00
North East
Durham
£780.00
Northumberland
£780.00
North Yorkshire
£780.00
South Yorkshire
£780.00
Tyne and Wear
£780.00
West Yorkshire
£780.00
Yorkshire
£780.00
North West
Cheshire
£720.00
Cumbria
£720.00
Manchester
£720.00
Lancashire
£720.00
Merseyside
£720.00
East Midlands
Derbyshire
£660.00
Leicestershire
£660.00
Lincolnshire
£660.00
Northamptonshire
£660.00
Nottinghamshire
£660.00
Rutland
£660.00
East
Cambridgeshire
£540.00
Norfolk
£600.00
Suffolk
£600.00
Wales
Anglesey
£780.00
Caernarvonshire
£780.00
Denbigh
£780.00
Flint
£780.00
Cardigan
£720.00
Brecon
£720.00
Carmarthen
£720.00
Glamorgan
£720.00
Monmouth
£720.00
Pembroke
£720.00
West Midlands
Gloucestershire
£660.00
Herefordshire
£660.00
Shropshire
£660.00
Staffordshire
£660.00
Warwickshire
£660.00
Worcestershire
£660.00
South East
Bedfordshire
£600.00
Berkshire
£660.00
Buckinghamshire
£660.00
East Sussex
£720.00
Essex
£660.00
Hampshire
£660.00
Hertfordshire
£660.00
Isle of Wight
£720.00
Kent
£720.00
Oxfordshire
£720.00
Surrey
£720.00
Sussex
£780.00
West Sussex
£780.00
London
£720.00
Middlesex
£720.00
South West
Cornwall
£840.00
Devon
£840.00
Dorset
£840.00
Somerset
£840.00
Wiltshire
£780.00