Warble Entertainment's
Nu Society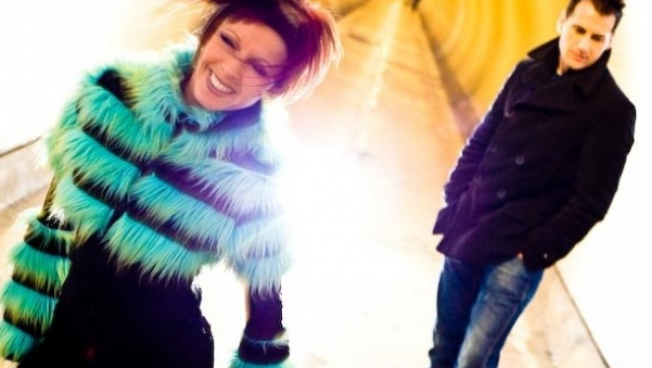 Location London
Starting from £480.00
Having spent a decade travelling the world with their unique music, more recently Nu Society have been hitting the UK with a bang!
The duo has played to every age group imaginable, receiving outstanding feedback after each performance.
The marriage of these two highly seasoned talents, assures exceptional results every time. Nu Society is versatile and dynamic, and equally at home covering Pop, Funk, Dance, Dub, House, Electronica and Jazz. Creating, on the dancefloor, an unforgettably happy festival vibe.
Always preferring to work with the latest technology and equipment, Nu Society provides an exceptional array of music and cutting edge sound.
28 reviews
Listen




Song List
Here is a small selection of the Artists / Songs Nu Society cover: The New and Old songs listed are uniquely remixed into exceptionally cutting edge styles through Pop, Dance, Funk, Electronica, Festival, Indie, Electro Swing and Nu-Jazz.
Meghan Trainor - All About That Bass
DJ Shadow - Lean On
Chacka Kahn - Ain't Nobody
Pharrell Williams - Happy
Black Eyed Peas - I've Got a Feeling
Ain't Nobody (Remix)
Adele - Rolling in The Deep
Kings of Leon - Sex on Fire
Jessie J - Price Tag
Amy Winehouse - Valerie
Coldplay - Various
Beyonce - End Of Time
Rihanna - Only girl in the world/ Please don't stop the music
Florence & The Machine - You've Got The Love
Emeli Sande - Heaven
Crystal Waters - Gypsy Woman
Fat Boy Slim - Praise You
Bodyrockers - I Like The Way You Move
Calvin Haris - We Found Love
Eurythmics - Sweet Dreams
The Verve - Bittersweet Symphony
Groove Armada - Shakin' That Ass
Human League - Don't You Want Me Baby
Beatles - Come Together
Dido - White Flag
Tina Turner - Proud Mary
Norah Jones - Sunrise
Shania Twain - Still The One
Gloria Gaynor - I Will Survive
Sister Sledge - We Are Family
Pussy Cat Dolls - Sway
Dusty Springfield - Son of a Preacher Man
Fleetwood Mac - Dreams (Dance Remix)
The Doors - Light my Fire
Maroon 5 - This Love/She Will be Loved
Abba - Dancing Queen
Jamiroquai - Little L
KC & the Sunshine Band - That's The Way I Like It
Scissor Sisters - Take Your Mama
Van Morrison - Moondance
Mojo - Lady
Kylie - I Can't get you Outta my Head
Sophie Ellis Bextor - If This Ain't Love
Gabrielle - Rise
Van Morrison - Moondance
Brand New Heavies - Midnight At The Oasis
The Corrs - What can I Do / Runaway
Plus, numerous standards and many many more tracks... from 60's, 70's, 80's, 90's and to date.