Warble Entertainment's
Queen - Flash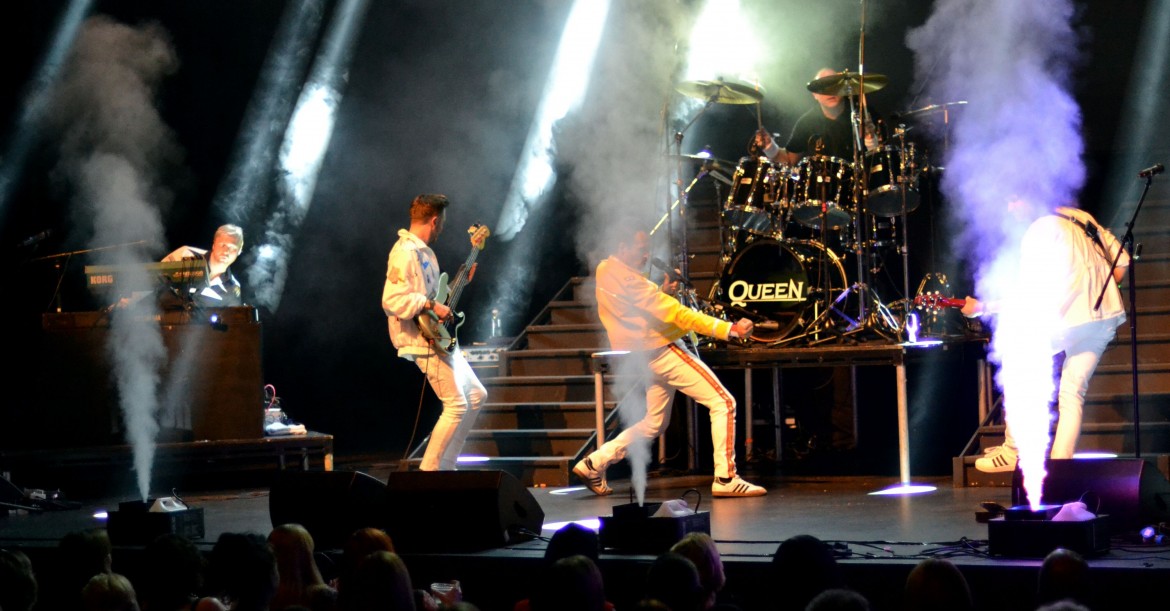 Location Shropshire
Starting from £2,220.00
Flash have been performing concerts all over Europe and the Far East for the past 15 years and have been lucky enough during this time to perform at some of the world's most prestigious venues and events.
They were also a hand-picked Queen tribute band chosen by the BBC to perform live to a primetime television audience of millions.
Flash have also been privileged to have worked for some of the World's leading brands, including: Hard Rock Café, Chevron Texaco, Mercedes Benz, Visa and are still the only Queen band used by Harley Davidson Europe.
1 reviews
Song List
1. Intro
2. One Vision
3. Tie Your Mother Down
4. Lap Of The Gods
5. Seven Seas Of Rhye
6. Tear It Up
7. A Kind Of Magic
8. Under Pressure
9. Another One Bites The Dust
10. Who Wants To Live Forever
11. I Want To Break Free
12. Guitar Solo
13. Love of My Life
14. Rock 'N' Roll Medley
15. Bohemian Rhapsody
16. Hammer To Fall
17. Crazy Little Thing Called Love
18. Radio Ga Ga Encores:
19. Drum Solo
20. We Will Rock You
21. Friends Will Be Friends
22. We Are The Champions
23. God Save The Queen