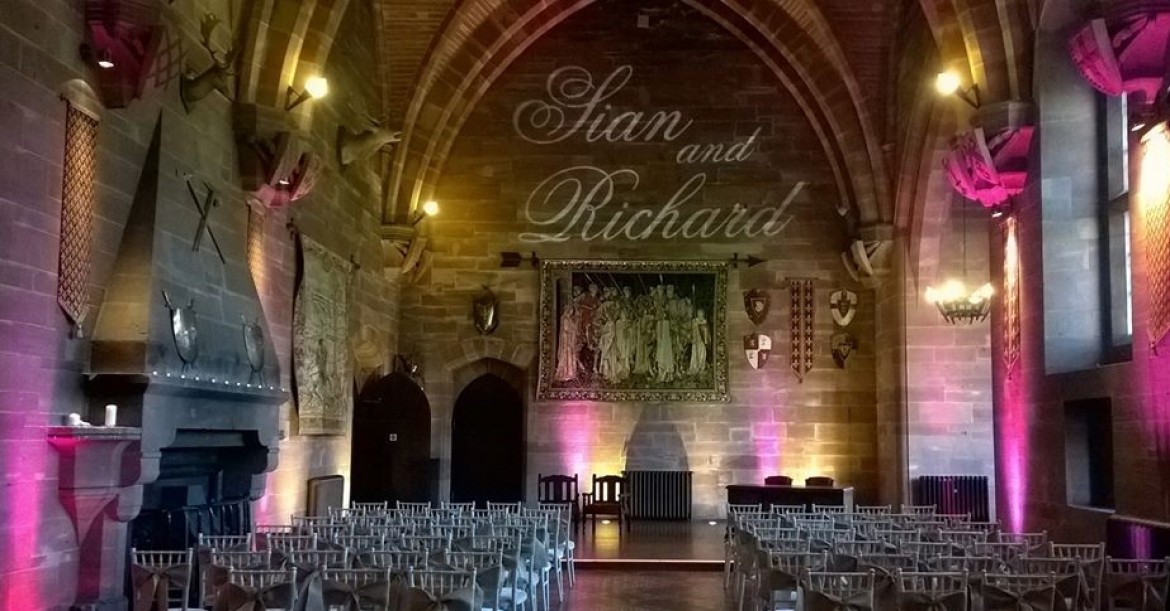 Location Cheshire
Starting from POA
With both uplighters and name projections available, Sparkle Event Lighting really will make your day that extra bit special.
Number of Reviews and Counting... 1!
Sparkle Event Lighting uplighters will allows your venue to have a compltely different feel with just one flick of a switch. Whether you are wanting an ambient vibe or a live and enegetic atmosphere, they will be able to find something to work! With over 20 colours, there really is something for everyone.
Also offering projections, Sparkle Event Lighting will help transform your event from just another party to a really special and personalised event. Adding your names and a date or even a company logo for the corporate events, the name projections will give your event, that extra WOW factor.
Different Colour Options Available in Uplighters:

pink - coral, baby pink, hot pink, cerise
purple - cadburys purple, lavender, indigo
blue - sky blue, light blue, navy blue, dark blue
red - crimson, orange, peach, tangerine, claret, burgundy
green - mint, leaf green, light green, turquoise
yellow - gold, amber, lemon, white
You can have the lights all the same colour, or have them different, to match with your colour scheme.
Different Colour Options Available in Projections:
White
Pink
Red
Blue
Turquoise
Green
Yellow Gold
Sam Lough

, Wedding, Cheshire
Thanks - was a fantastic addition to our wedding and helped make it the day that we'd dreamed of!
---
Do we have to have the same colours throughout the whole day?
Absolutley not! The colours for the uplighters can change throughout the day to match the atmosphere of the room. In the daytime it can be used to subtly light the ceremony and then create a completely different effect in the evening, ready for a party!
Where can I have the projections displayed?
We will find the best area for your projection to be. Our most popular places are on the dancefloor and behind the registrar's desk.
Please Note: The fees indicated below are approximate and based on a central location for each county. They are intended to provide a rough guide only and exact quotes can only be given once the date and exact location of your event have been provided.
Scotland
Stirlingshire
£0.00
North East
South Yorkshire
£420.00
North West
Cheshire
£360.00
Cumbria
£420.00
Manchester
£360.00
Lancashire
£360.00
Merseyside
£360.00
Liverpool
£420.00
West Midlands
Staffordshire
£420.00