Warble Entertainment's
The Brixton Barndance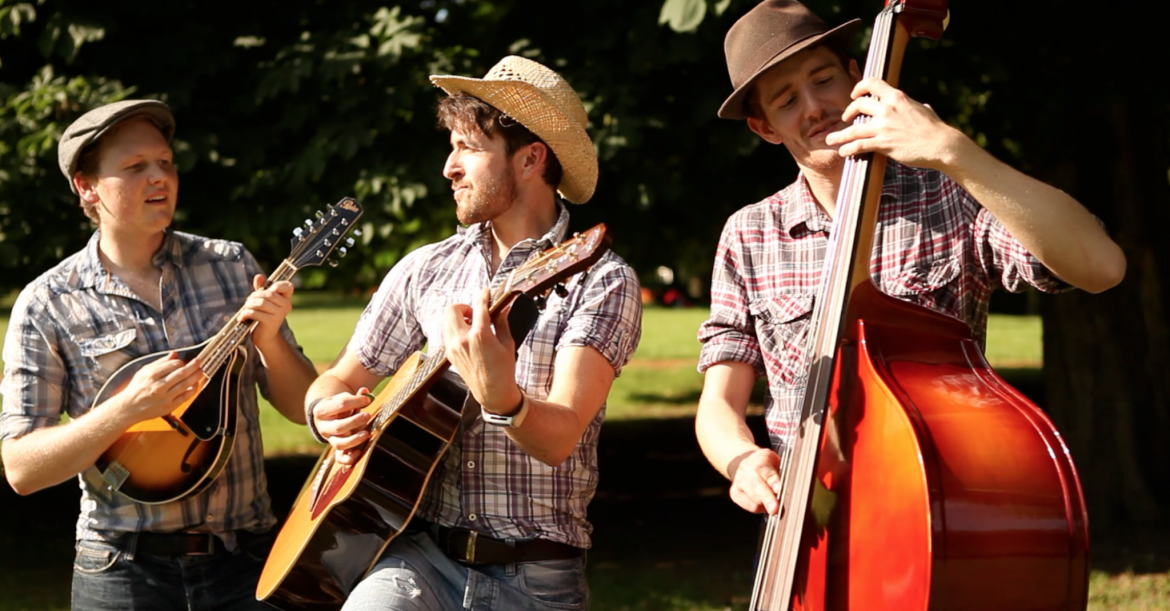 Location London
Starting from £960.00
The Brixton Barndance are an acoustic trio of musicians playing pop songs with a bluegrass sound. The music is best described as a rich soulful bluegrass uptempo vibe with wonderful 3 part vocal harmony, great fun to sing and dance along to.
7 reviews
Listen




Song List
Bluegrass / Pop Songs
Happy - Pharrell Williams
Blurred Lines - Robin Thicke
Get Lucky - Daft Punk
Little Lion Man - Mumford And Sons
Wake me up - Avicii
Boulevard of broken Dreams - Green Day
American Idiot - Green Day
Mr. Brightside - Killers
Party Rock Anthem - LMFAO
Sex on Fire - Kings of Leon
Crazy - Gnarls Barkley
The way you make me feel - Michael Jackson
Help! - The Beatles
Hard Days Night - The Beatles
Don't stop me now - Queen
Crazy little thing called love - Queen
Sweet Home Alabama - Lynyrd Skynyrd
Summer of 69 - Bryan Adams
Classic Bluegrass
Down by the Riverside - Louis Armstrong
Man of Constant Sorrow - Soggy Bottom Boys
Jolene - Rhonda Vincent
Allelujah - Jeff Buckley
Midnight Train - Jim & Jesse
I Saw the light - Hank Williams
Night train to Memphis - Joe Maphis
The Weight - The Band
The Night They Drove Ol Dixie Down - The Band
Up on Cripple Creek - The Band
... and many more!!