Warble Entertainment's
The Daisies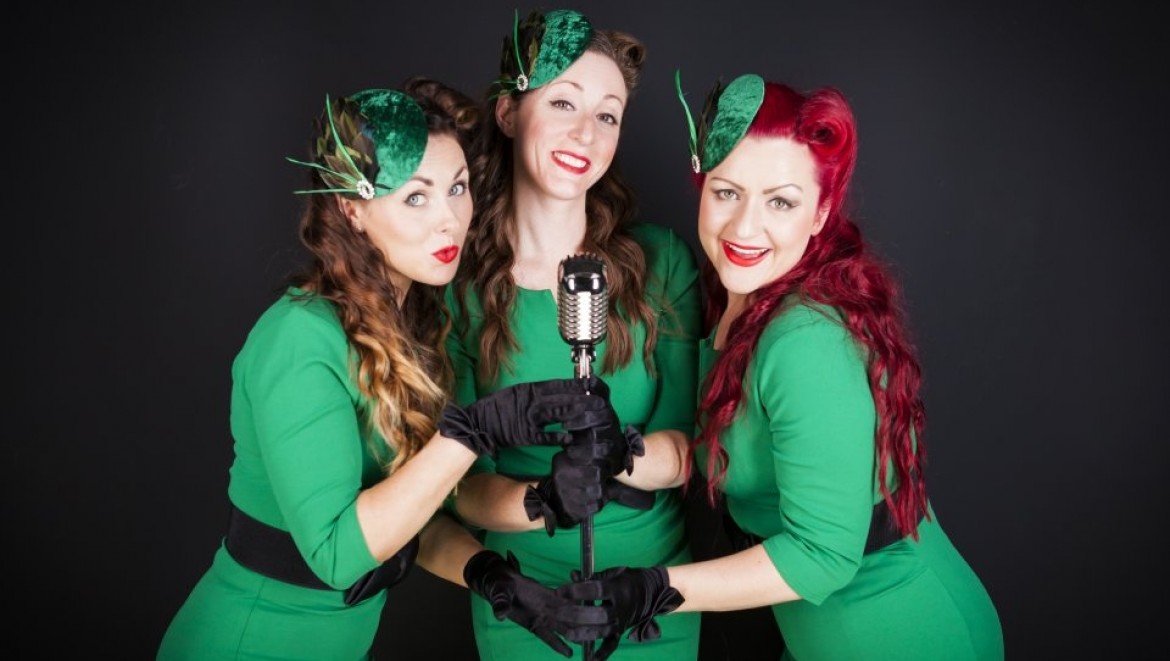 Location Derbyshire
Starting from £780.00
Ladies and gentlemen put your hands together for the hot-swinging, table-rocking, jive-hopping sensation that is, The Daisies!
The all-singing, all-dancing female close harmony trio.
Showcasing a delightful mix of classic hits from the bygone years and popular modern songs with a unique vintage twist!
Dazzling audiences internationally with their intricate harmonies, cute vintage choreography and fun loving flare!
Available to perform at events worldwide with our tailor-made show packages.
24 reviews
Song List
In The Mood
Chattanooga
Rum and Cola
Beer Barrel Polka
Oh Johnny!
Boogie Woogie Bugle
Don't Sit Under The Apple Tree
Lullaby Of Broadway
Apple Blossam Time
Alexanders Ragtime Band
Tico Tico
Sing Sing Sing
Back In Your Own Back Yard
Shoo Shoo Baby
Bie Mir Bis Du Schoen
1940's Wartime Show:
This Is The Army
Pack Up Troubles / Tipperary
We'll Meet Again
White Cliffs Of Dover
Don't Dilly Dally
Land Of Hope And Glory
Wish My Luck
Side By Side
Roll Out The Barrel
Tisket Tasket
War Medley
Sing As We Go
There'll Always Be An England
Run Rabbit
40's, 50's, 60's and Popular Modern Songs with a Vintage Twist!
Mr Sandman
It Don't Mean A Thing
Lollipop
All Shook Up
Heart Of Glass
Sisters
Johnny Be Good
Stupid Cupid
Sing Sing Sing
Boogie Woogie Bugle Boy
Why Do Fools
Do Ron Ron
Get Happy
Sway
Diamonds
Crazy In Love
I Will Survive
Don't Sit Under The Apple Tree
Moon River