Warble Entertainment's
The Forties Four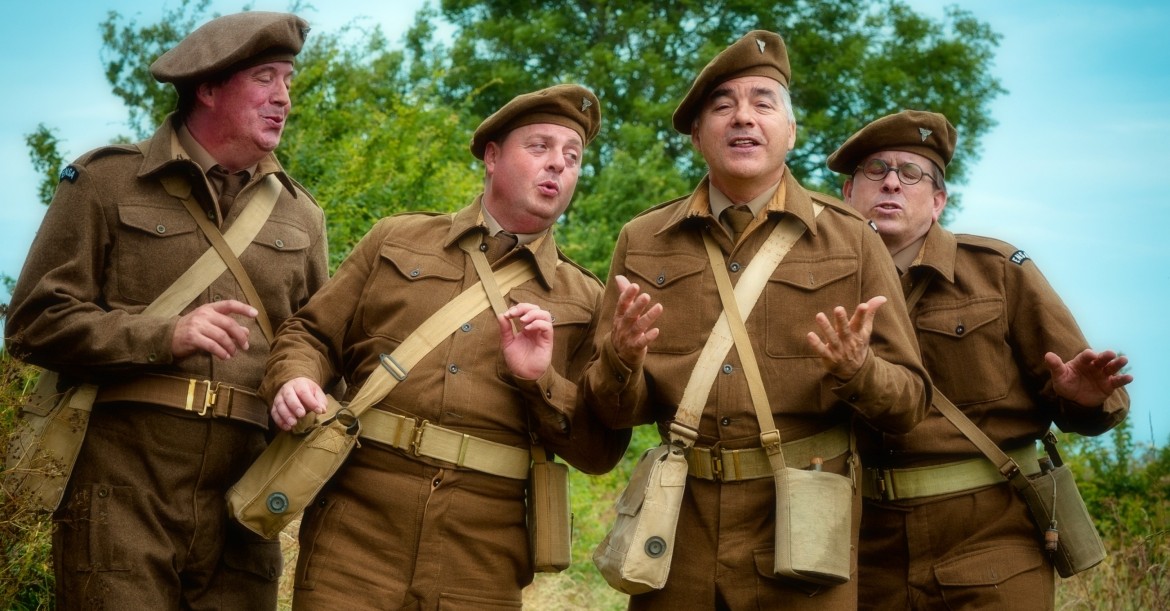 Location Sussex
Starting from £780.00
The Forties Four are Britain's premier wartime quartet performing all your vintage favourites in four part harmony.
They specialise in the 1940's with songs guaranteed to bring back memories and take you on a trip to past. For those of you not old enough to remember, you are guaranteed to enjoy the timeless songs of this nostalgic era and relish in the close vocal harmonies and great humour of the Forties Four - who will leave you wanting more!
The Forites Four are available for any type of function and 1940's nostalgia performances along with wartime or similarly themed events.
The Forties Four features classic 1940's songs sung in the barbershop style; based on ENSA performers dressed in 1939 pattern army uniforms, this quartet provide audiences with an authentic experience of the music of the period.
1 reviews
Song List
The Forties Four repertoire includes 1940's classics such as:
As Time Goes By
Barbershop Song
Beer Barrel Polka
Blue Skies
Boogie Woogie Bugle Boy of Company B
Bye Bye Blackbird
Chatanooga Choo Choo
Don't Sit under The Apple Tree
Down Our Way
Dream A Little Dream Of Me
I'll Be Seeing You
I'm Sitting On Top Of The World
It's A Long Way To Tipperary
Happy Birthday
Happy Days Are Here Again
Land of Hope and Glory
Pack Up Your Troubles in Your Old Kit Bag
Run Rabbit Run
Side By Side
Sweet Adeline
We'll Meet Again
Whispering Grass
White Cliffs of Dover
Zip-a-dee-doo-dah
...and lots more including many traditional barbershop standards.