Warble Entertainment's
The Vintage Gramophone DJ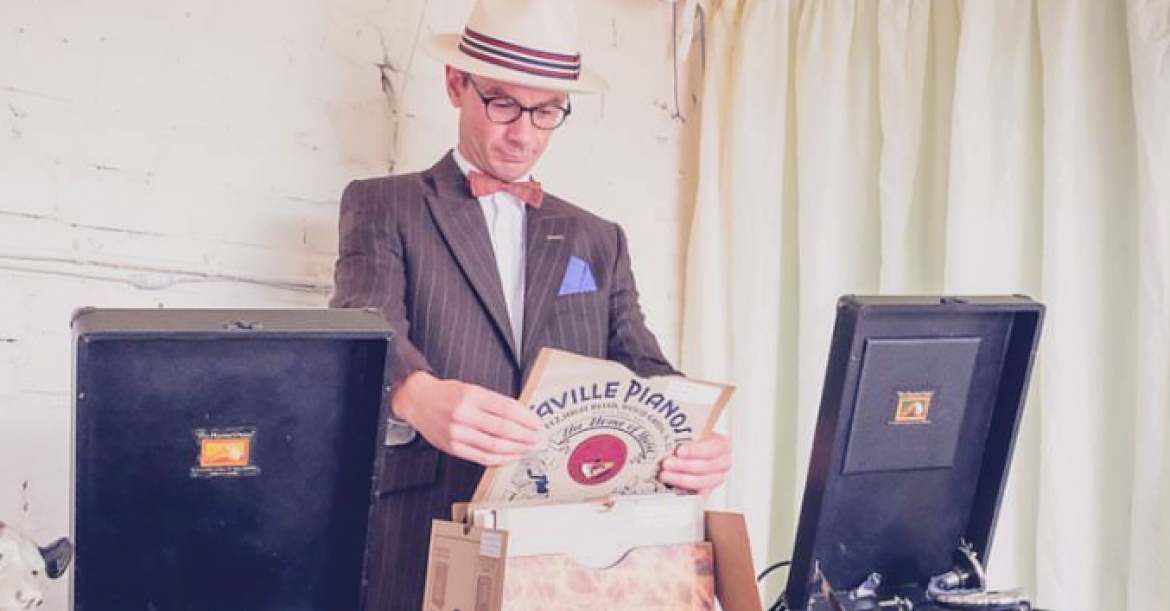 Location Lincolnshire
Starting from £330.00
Using a pair of authentic 1930s wind up gramophones (discreetly amplified) The Vintage Gramophone DJ is the perfect choice to entertain guests at weddings, vintage events and corporate parties.
Playing alone or in support of a vocal lead act, The Vintage Gramophone DJ can provide music for you to drink, dine or dance to.
2 reviews
Song List
Early Stuff for Great Gatsby 1920s themes; The Charleston, The Black Bottom, Paul Whiteman Orchestra, Ragtime.
Early Dance Bands and Jazz; Harry Roy, Benny Goodman, Henry Hall.
1940's Big Band and Swing; Glenn Miller, The Ink Spots, Danny Kaye.
Later Jazz and 50's crooners and solo artists; Frank Sinatra, Dean Martin, Nat King Cole, Ella Fitzgerald.