Warble Entertainment's
The Love Rats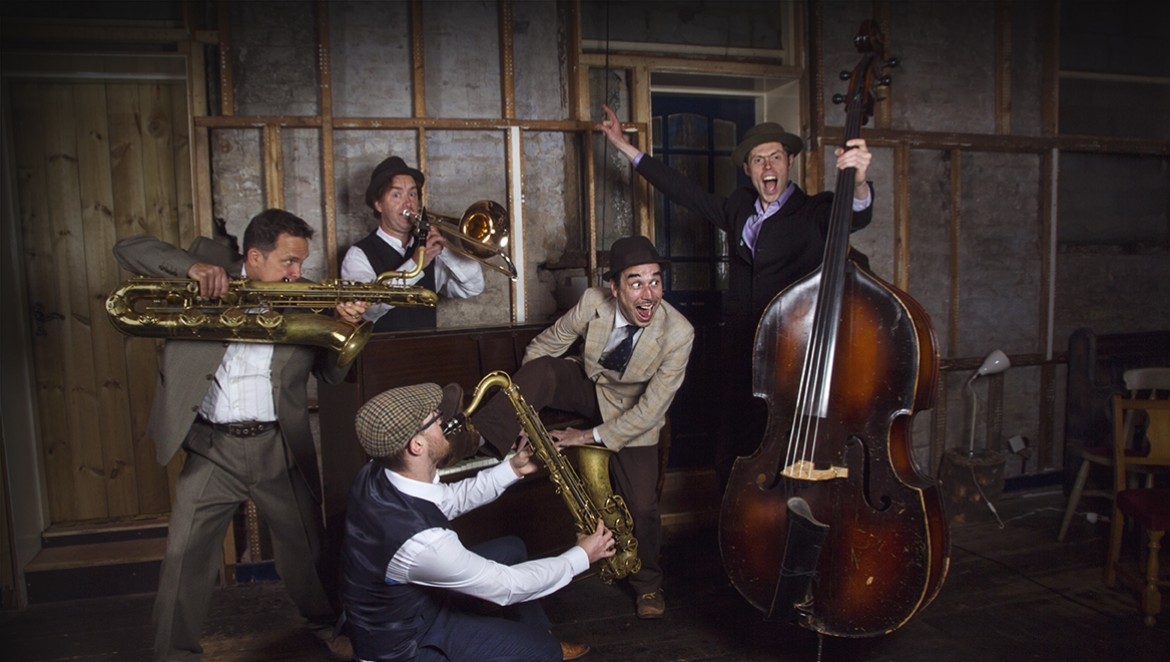 Location Manchester
Starting from £1,620.00
Jump Jive meets Postmodern Jukebox!
Following his mysterious disappearance in the 1940s, legendary Love Rats bandleader Tommy was presumed to be history. Many years later, a team of scientists found him inside an abandoned walk-in freezer! He had been 'on deep ice' for over 60 years!
Now thawed, he and his Love Rats bring that authentic Jump Jive beat to modern hits like "Uptown Funk", "White Wedding", "I Got A Feelin'" and "Don't Cha". All are delivered in their inimitable rocking style.
With a huge back catalogue of classic Swing, Jump Jive and Rock'n'Roll tunes also available, the Love Rats are the real deal! They authentically capture the exuberant spirit of Jump Jive and blend it with a modern jukebox of family favourites.
They are guaranteed to get your joint jumpin'!
4 reviews
Song List
Modern Jukebox Style:
I Gotta Feelin - The Black Eyed Peas
Uptown Funk - Mark Ronson/Bruno Mars
Don' Cha - Pussycat Dolls
Happy - Pharrell Williams
Single Ladies - Beyoncé
Ain't No Other - Chirstina Aguilera
White Wedding - Billy Idol
Jump Jive Style:
Ain't Nobody Here But Us Chickens
Barnyard Bogie
All Nite Long
Roll 'Em Pete
Choo Choo
Flip Flop 'N Fly
Jump Jive 'N Wail
You Rascal, You
Five Guys Named Moe
Fat Sam From Birmingham
Happy New Year Baby
American Songbook Style:
Cheek To Cheek
Lady Is A Tramp
My Baby Just Cares For Me
How Do You Like Your Eggs
If I Only Had A Brain
Ain't Misbehavin'
20s Style:
I Ain't Got Nobody
S'posin'
Your Feets Too Big
Somethin' You Got
I'm Crazy 'Bout My Baby
I've Got A Feeling I'm Falling
The Joint Is Jumpin'
Dinah
Rock'n'Roll:
Splish Splash
You Never Can Tell
Great Balls Of Fire
Rock Around the Clock
Minnie The Moocher
Other:
The Wonder Of You
Mr Sandman
One More Day
Somethin' You Got
Iko Iko