Warble Entertainment's
80s Tribute Band - Revolution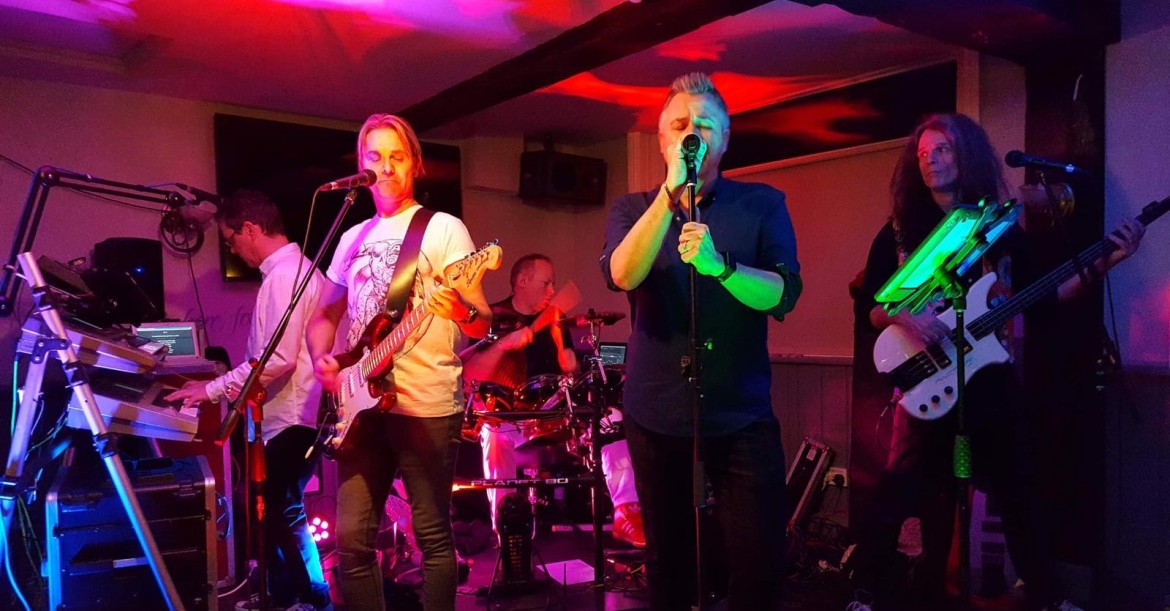 Location Hampshire
Starting from £600.00
80s Tribute Band - Revolution are an experienced five piece tribute to the great music of the 80s.
Formed specifically for the corporate/private sector with the intention to carry on a tradition of keeping alive the spirit of the 1980s, Revolution are the perfect choice for any party, event or function - and the fact they travel with a sound engineer means that the sound will be perfect, whatever size and style your room.
So order yourself a Tequila Sunrise and prepare to be transported back to a time when hair styles were highly flammable, mobile phones were the size of an average family car and Simon Cowell's trousers were still in fashion...Welcome to Revolution.
5 reviews
Song List
Hungry Like The Wolf - Duran Duran
Don't You Forget About Me - Simple Minds
Wouldn't It Be Good - Nick Kershaw
I Won't Let The Sun Go Down On Me - Nick Kershaw
Radio Gaga - Queen
Everybody Wants To Rule The World - Tears for Fears
Dancing On The Ceiling - Lionel Richie
With Or Without You - U2
The Power of Love - Huey Lewis & The News
Cars - Gary Newman
Gold - Spandau Ballet
Kayleigh - Marillion
Freedom - Wham
Wherever I Lay My Hat - Paul Young
Somewhere In My Heart - Aztec Camera
Just Can't Get Enough - Depeche Mode
Shattered Dreams - Johnny Hates Jazz
Take On Me - Aha
Summer of 69 - Bryan Adams
A Little Respect - Erasure
Animal - Def Leppard
Jump - Van Halen
Rush Hour - Jane Wiedlin
Final Countdown - Europe
Word Up - Cameo
I Just Died In Your Arms - The Cutting Crew
Every Breath You Take - The Police