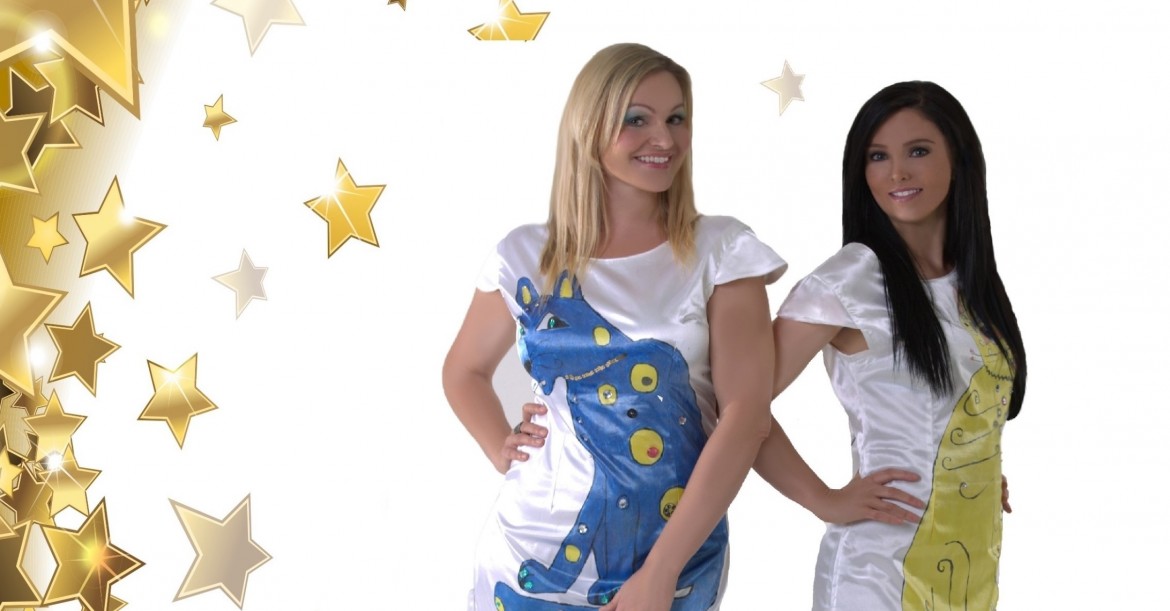 Location London
Starting from £660.00

ABBA Fused are the hottest Abba Tribute featuring outstanding vocalists based in London.
Listen




Number of Reviews and Counting... 2!
ABBA Fused are the hottest Abba Tribute featuring outstanding vocalists.
After making a big impression with venues all over the UK with their fantastic solo shows, together they formed ABBA Fused, a polished and fun ABBA Tribute.
They have since wowed audiences all over the UK in Hotels, Golf Clubs, Private Parties and Corporate Events including a tour of IKEA stores earlier this year.
The girls love what they do and this is evident in their performances on stage and in the reaction of their audiences. Their show is fun, full of energy and most importantly highly entertaining. The exceptional live vocals and harmonies of these girls cannot be matched and really makes them stand out above the rest. The energetic dance routines and stunning costume changes really capture the essence of what was one of the greatest bands of all time.
Fantastic costumes, choreography and vocals make this entertaining tribute to the 70's perfect alongside The ABBA Fused show for the ultimate 70's night.
ABBA Band – Agnetha, Frida, Benny and Bjorn
ABBA Duo – Agnetha, Frida
All The Abba Classics
Dancing Queen
Gimme, Gimme, Gimme
Knowing me, knowing you
Chiquitita
Fernando
Hasta Manana
S.O.S
Money, money, money
One of us
The winner takes it all
Super Trouper
Voulez vous
Angel eyes
Take a chance on me
Ring, ring
Honey, honey
Lay all your love on me
Mamma mia
Thank you for the music
Waterloo
Kate Frost - Dovetail Services Ltd

, Corporate, Kent
They were professional and set up quickly. Once they started playing, the dance floor quickly filled up and they kept everyone up on the floor singing along for the whole time they played. Highly recommend them as they looked and sounded the part and ensured that the whole evening started as it went on.
---
Don Meadwell (Viv Pain)

, Other, Hampshire
Every aspect of the girls' arrival, friendliness, performance and departure were excellent. We had a fantastic evening with a packed house and all of the many, many comments were extremely complimentary. Please convey our sincere gratitude to Kerry and Danielle for their outstanding performance.
---
Oldham Pride
Tameside Radio
IKEA Stores
Premier Lodge Hotels
Crowne Plaza Hotels
Astra Zeneka Village Hotels
Duncan Bannatyne Hotel
Total Petrochemicals
Greens Health & Fitness
Options of booking:
ABBA Band – Agnetha, Frida, Benny and Bjorn
ABBA Duo – Agnetha, Frida
Also available as 5 and 6 piece band with Drummer and Bass Guitarist.
They adapt the show to cater specifically for your event. Offering you different set options to choose from for your event, making it truly personalised:
• 2 x 45 minutes
• 1 x 60 minutes, 1 x 75 minutes
• 1 x 45 minutes (Abba), 1 x 45 minutes of mix music (60′s 70′s 80's pop classics).
• 2 x 1 hour set available for extra charge
For no additional fee, Fused can also provide you with pre-show and interval background party music.
This ABBA tribute is fully self contained with their own sound and lighting with additional DJ if required.
The ABBA Fused show is available as a 1 x 60 min show or 2 x 45 min sets.
Fully self contained with lighting and backdrop.
Please Note: The fees indicated below are approximate and based on a central location for each county. They are intended to provide a rough guide only and exact quotes can only be given once the date and exact location of your event have been provided.
North East
Durham
£780.00
Northumberland
£720.00
North Yorkshire
£720.00
South Yorkshire
£720.00
Tyne and Wear
£720.00
West Yorkshire
£720.00
Yorkshire
£690.00
East Yorkshire
£780.00
Leeds
£780.00
North West
Cheshire
£720.00
Cumbria
£720.00
Manchester
£720.00
Lancashire
£720.00
Merseyside
£720.00
Liverpool
£720.00
East Midlands
Derbyshire
£690.00
Leicestershire
£690.00
Lincolnshire
£690.00
Northamptonshire
£690.00
Nottinghamshire
£690.00
Rutland
£720.00
East
Cambridgeshire
£720.00
Norfolk
£720.00
Suffolk
£720.00
Norwich
£720.00
Wales
Anglesey
£690.00
Caernarvonshire
£690.00
Denbigh
£690.00
Flint
£690.00
Cardigan
£840.00
Brecon
£720.00
Carmarthen
£720.00
Glamorgan
£720.00
Monmouth
£720.00
Pembroke
£720.00
Wrexham
£720.00
Cardiff
£720.00
West Midlands
Gloucestershire
£690.00
Herefordshire
£690.00
Shropshire
£690.00
Staffordshire
£690.00
Warwickshire
£690.00
Worcestershire
£690.00
Birmingham
£660.00
South East
Bedfordshire
£660.00
Berkshire
£660.00
Buckinghamshire
£660.00
East Sussex
£660.00
Essex
£660.00
Hampshire
£660.00
Hertfordshire
£660.00
Isle of Wight
£720.00
Kent
£660.00
Oxfordshire
£660.00
Surrey
£720.00
Sussex
£720.00
West Sussex
£720.00
London
£720.00
Middlesex
£660.00
South West
Cornwall
£900.00
Devon
£840.00
Dorset
£720.00
Somerset
£720.00
Wiltshire
£720.00
Bath
£720.00
Bristol
£720.00