Warble Entertainment's
Frankie's Guys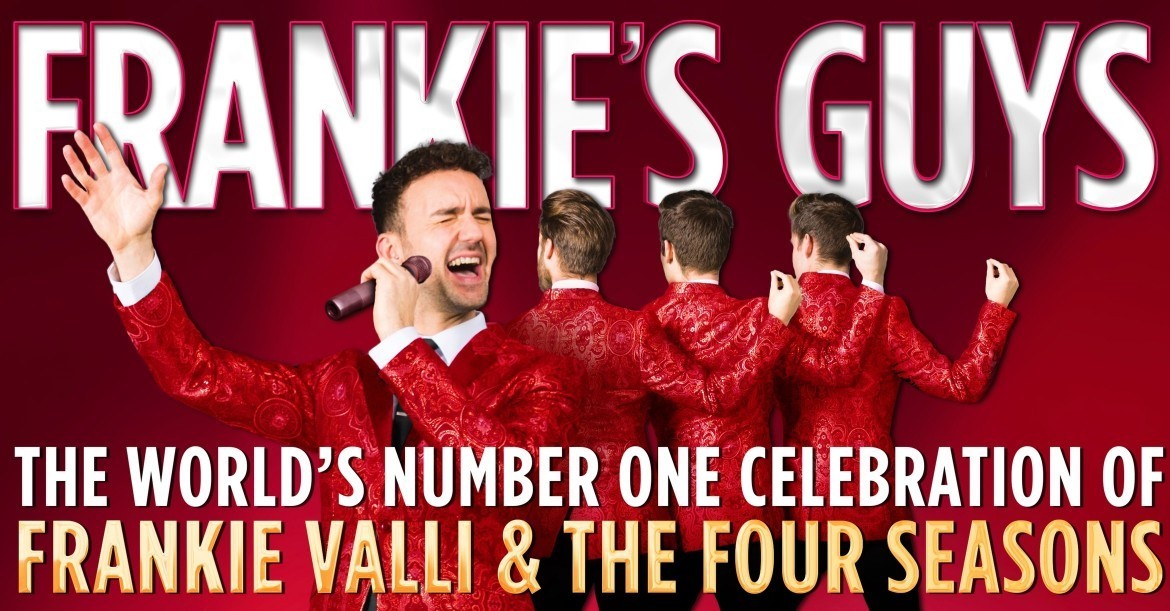 Location London
Starting from £1,560.00
The UK's No.1 tribute the to Frankie Valli and The Four Seasons! Frankie's Guys are the perfect show for all occasions, big or small. Whether it be Weddings, Birthdays, Corporate or Cruise, the show is extremely versatile and can be tailored to work in almost any venue.
"The perfect show for any event, party or celebration!"
"A guaranteed floor filler"
1 reviews
Song List
1 x 45
OVERTURE
OH WHAT A NIGHT
SHERRY
BIG GIRLS
WALK LIKE A MAN
MY EYES ADORE YOU
BEGGIN'
WORKING MY WAY BACK TO YOU
GREASE
YOUR JUST TOO GOOD TO BE TRUE
STAY (DIRTY DANCING)
LETS HANG ON
PRETTY WOMAN
BYE BYE BABY
RAG DOLL
FALSE TABS
WHO LOVES YOU
OH WHAT A NIGHT REPRISE
1 x HOUR
OVERTURE
OH WHAT A NIGHT
SHERRY
BIG GIRLS
CRY FOR ME
BIG MAN IN TOWN
WALK LIKE A MAN
MY EYES ADORE YOU
BEGGIN'
WORKING MY WAY BACK TO YOU
GREASE
YOUR JUST TOO GOOD TO BE TRUE
STAY
LETS HANG ON
OPUS 17 (WORRY 'BOUT ME)
PRETTY WOMAN
BYE BYE BABY
RAG DOLL
FALSE TABS
WHO LOVES YOU
OH WHAT A NIGHT REPRISE
2 x 45
SET 1
OVERTURE
OH WHAT A NIGHT
SHERRY
CRY FOR ME
BIG MAN IN TOWN
BIG GIRLS DON'T CRY
WALK LIKE A MAN
MY EYES ADORE YOU
LETS HANG ON
OPUS 17 (WORRY 'BOUT ME)
YOUR JUST TOO GOOD TO BE TRUE
BYE BYE BABY
SET 2
OVERTURE
BEGGIN'
PRETTY WOMAN
WORKING MY WAY BACK TO YOU
STAY
SENSATIONAL 60'S MEDLEY
GREASE
FALLEN ANGEL
DAWN (GO AWAY)
SHERRY, WALK LIKE A MAN & BIG GIRLS MEDLEY
FALSE TABS
WHO LOVES YOU
OH WHAT A NIGHT REPRISE