Best Wedding Bands Hampshire Has to Offer
There is no doubt that you are in for a treat when you start digging into the world of wedding function bands in Hampshire for hire.
You are in the home of the most exciting acts, singers, musicians and party bands in Hampshire and the South of England. Warble Entertainment are the UK's leading agency with a plethora of experienced performers, music acts and wedding entertainment, perfect for creating stunning memories for any Hampshire wedding celebration, party or corporate function.
From wonderful string quartets and acoustic singers for wedding receptions to incredible rock bands bringing party anthems to your dance floor, find everything you need in your ideal wedding band here.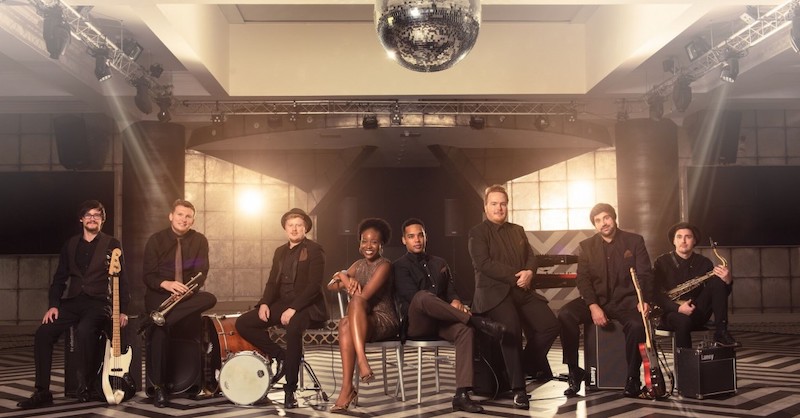 Recommended Hampshire Wedding Bands for Hire
From soul bands and amazing live singers to indie rock groups for weddings and corporate events, we are proud to have the best recommended bands for hire in Hampshire.
Live music simply doesn't get better than this. Check out the most popular bands on our website and watch videos of them doing what they do best! It can be useful to see the bands performing on video, or even watching clips of their live show before you hire them for your big day.
Remember, seeing a covers wedding band live before you hire them is not easy to do. The most professional bands in Hampshire, England and the UK will be set up specifically to perform at private functions and events and will not be accessible at public venues or gigs!
If you have any questions about the bands you see listed below and what you need to do to secure them for your own wedding day, get in touch as soon as possible with our friendly team.
Will Wedding Music Bands in Hampshire Take Requests?
Many couples will try to search for a band with a wide range of songs on their set lists for a number of reasons. Firstly, it is a good idea to find a band that caters for all ages with their songs so you can keep all of your guests happy, singing and dancing all night long.
Some Hampshire wedding bands will also be able to take song requests such as first dance songs to help elevate that special moment. If for any reason a band can't perform your first dance song choice then do not worry! Most acts can provide a free of charge DJ service as part of their price and including your song in the DJ set is easily done.
What Styles of Hampshire Cover Bands Can I Book?
Fill the dance floor with wedding bands of every style. There are loads of musicians that can provide a varied set of high energy performances to keep your party going all night long.
The rock and pop archetype of wedding band is one of the most popular for Hampshire brides and grooms when searching for something special.
Couples can also hire folk bands, rock n roll bands, indie bands and more for their wedding party. Our bands are charismatic and experienced at getting guests involved in the celebration and making sure everyone has a fantastic time.
Will Live Bands in Hampshire Bring Their Own Equipment?
Wedding band hire isn't super complicated, especially when it comes to the actual day. The best bands will the make the whole process as easy as possible for you by bringing everything that an awesome party needs.
This includes their own state of the art PA system, monitoring, instruments such as guitars and drums and of course lighting and microphones. This means that all you have to worry about is booking the band and letting them know when and where to be! They will take care of the rest and ensure that your night is the best it can be.
The Most Popular Hampshire Wedding Band Packages
There are a variety of packages and options available when it comes booking your wedding band. Most bands will perform 2 x 60 minute sets with a short break in between. They can also ensure that background music is played between their sets from a free DJ option included in their package.
For more information on certain packages or particular bands in Hampshire for weddings, get in touch with our friendly team as soon as possible to find out if your chosen act is available on your date.
At Warble Entertainment Agency we have a wide range of Wedding Bands for hire in Hampshire and the South Coast for wedding music, for parties or functions and corporate events >>
Need to find the best live bands and music for hire in Hampshire? Check out some of our music categories: Cover Bands, Tribute Bands and Acts, Party Bands, Folk Bands, Solo and Duo Musicians, Soul Bands, Acoustic Bands, Jazz and Swing Bands.
At Warble we also have loads of wedding and party entertainment for hire in Hampshire, for example: Caricaturists, Magicians, Singing Waiters, Fire Performers, Lookalikes, Dancers, Wedding DJs.
Whatever style of band, music or entertainer you want to book you are sure to find it on the Warble website. Be sure to also check out the wedding entertainment, corporate entertainment and party ideas and Christmas entertainment pages for unique and fun entertainment ideas.