Warble Entertainment's
Mojito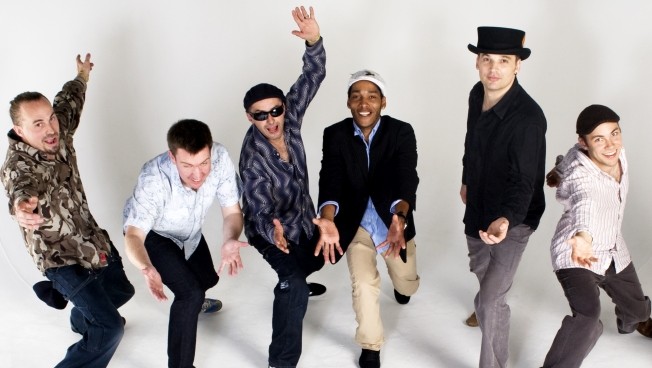 Location Manchester
Starting from £1,020.00
Mojito is a Manchester-based 5-7 piece Cuban Salsa band, one of Manchester's liveliest and hottest salsa bands.
Mojito bring the true taste of Cuba to the UK, playing authentic and inspiring mixes of salsa, timba, merengue, son, reggaeton and chachacha.
Mojito have created our own unique style, guaranteed to pack the dancefloor.
1 reviews
Listen




Song List
La Malanga - Eddie Palmieri
Descarga de Ahoy - Fania All Stars
El Yo Yo - Charlie Palmieri
Cumbanchero - Ruben Gonzalez
La Escencia de Guaguanco - Johnny Pachero
Azucar - Eddie Palmieri
Sandunguera - Los Van Van
Just a little Dream - Eddie Palmieri
Mambo Influenciado - Chucho Valdes
Mantecca - Charlie Palmieri
Son Cuero Y Boogaloo - Ray Barreto
Coco May - Ocho
Cuero Nama - Fania All Stars
Chan Chan - Bueno Vista Social Club
El Caraterro - Bueno Vista Social Club
Postizo - Mark Ribot
Partido Alto - Airto Moreira
Whachi Wara/Soul Source - Cal Tjader
Cuarto De Tula - Trad
Concinando Suave - Ray Barreto
Mambiando - Tito Puente
Afro Blue - Mongo Santamaria
Oye Como Va - Trad/Tito Puente
Guantanamara - Trad
ME Voy P'al Pueblo - Ben More
El Primer Amor Changui - Arturo