Warble Entertainment's
Rick The Caricaturist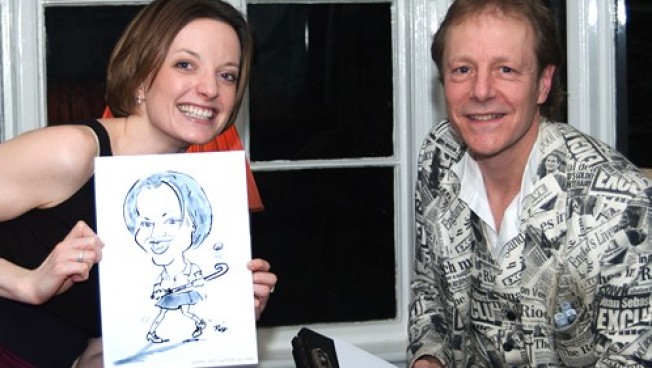 Location Hertfordshire
Starting from POA
Rick has been entertaining on-the-spot for some fifteen years. He has a reputation for being a complimentary caricaturist, never cruel or unkind (unless asked!).
He draws full body caricatures including a hobby, pastime or themed to your event.
There two main ways of drawing caricatures at your event, TRADITIONAL black and white on paper and COLOUR PROJECTION CARICATURES on the big screen.
*Rick is the ideal caricaturist for Weddings, Parties of any type and Corporate Functions or trade shows*
6 reviews