Warble Entertainment's
Spencer The Caricaturist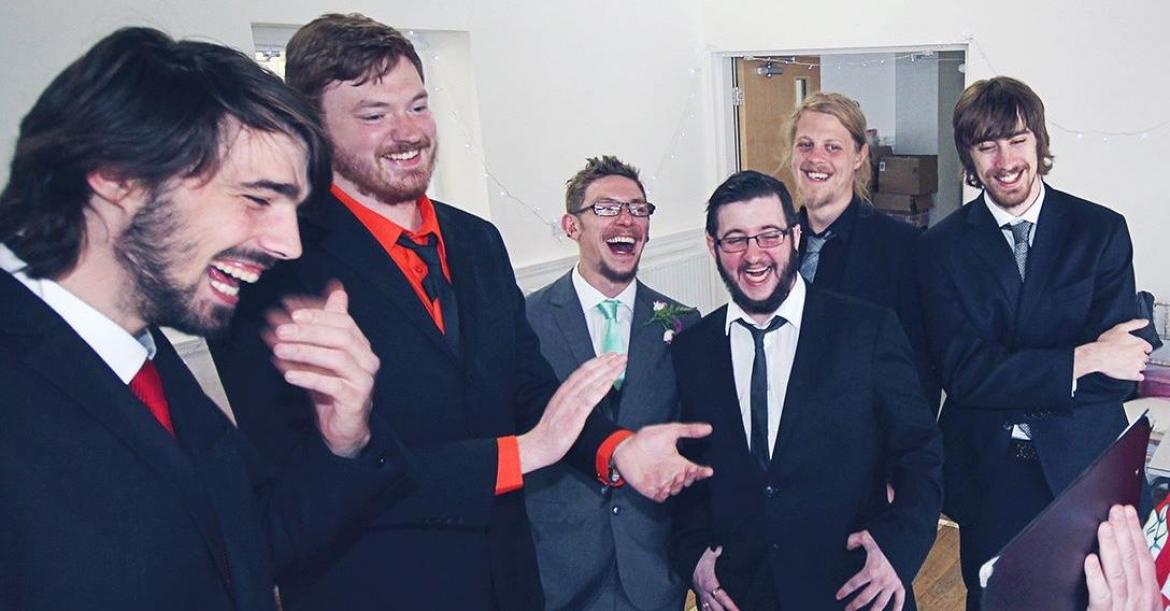 Location Liverpool
Starting from £270.00
Location Liverpool
Starting from £270.00
Introduction
Get a feel for them
Intro
Spencer is the number one choice of caricaturist with agents and event organisers all over the UK.
He is the perfect party caricaturist and ideal for Weddings, Christenings, Bar Mitzvahs, Corporate Events... in fact, any occasion where you want something a bit different that will not only amaze your guests but give them a souvenir that they will keep forever!
Spencer mingles with guests and is perfectly happy to draw sitting or standing. He can go table to table and doesn't need to set up equipment or expect guests to form a queue!
Spencer is a regular cartoonist for PRIVATE EYE magazine.
63 reviews
Spencer The Caricaturist
Number of Reviews and Counting... 63!
Spencer is the number one choice of caricaturist with agents and event organisers all over the UK. He is ideal for Weddings, Christenings, Bar Mitzvahs, Corporate Events, and Parties... in fact, any occasion where you want something a bit different that will not only amaze your guests but give them a souvenir that they will keep forever!
Spencer is especially good for trade stands at exhibitions - he guarantees to increase footfall and to make your stand the envy of its neighbours! Prospective clients can chat with the stand hosts and don't have to pose or keep still. Then they take a unique, branded gift that they can't get anywhere else!
Spencer says, "a successful caricature must capture a great likeness and be an individual creation; it must be drawn quickly and stylishly; above all, it must be FUNNY!"
He is very quick and uses a black brushpen, giving a very bold, fluid and graphic image. Don't worry if any of your guests are the 'sensitive' type – nobody gets offended and he isn't too cruel (unless you want him to be of course...).
Whilst based in Lancashire Spencer is happy to travel the length and breadth of the UK.
PLANNING A WEDDING? Some hot tips: scan the calendar for future sporting events. Remember the world cup! Attention might be focused on the big game rather than your wedding! CHOOSE VENUE CAREFULLY! In my opinion you need your dancefloor and your bar IN THE SAME ROOM. If the bar is separate you will get people being boring and sitting in there talking about house prices and schools and politics going fwah fwah fwah instead of joining you in getting down. Seen it so many times! ALSO - is the room big enough for your sit down meal? Don't let them cram too many guests in - I've seen it done! I could name and shame - but I won't. Is the room the right SHAPE? I've seen rooms where guests can't see or hear the speeches because they are round a corner!

Is your evening room too BIG? If it is the atmosphere is all wrong as people are spread too thinly.

More observations as I think of them.
Hannah Bellis

, Wedding Event, Birchwood Golf Club, Cheshire
Spencer was amazing, he was great with the guests and went above and beyond what we expected from him. I honestly couldn't recommend him enough.
---
David Thompson

, Wedding Event, Lodore Falls Hotel, Cumbria
Fantastic Caricaturist and a really nice guy. Helpful, friendly and very talented. Would recommend him. Our guests raved about him.
---
Dave Walstow - Creed Communications Ltd.

, Corporate Event, Crewe Business Park, Cheshire
Very entertaining and personable.
---
Sarah Mullen

, Charity Event, Doncaster Deaf Trust, South Yorkshire
Spencer was fantastic at his job and went above and beyond to provide us with a great night.
---
Connie Smith - Equal Experts

, Corporate Event, Scene Indian Street Kitchen, Manchester
Absolutely amazing man, his work was fantastic and his personality and humour matched perfectly. He made our day! Would certainly use again and recommend.
---
Seema Ronayne

, Private Party Event, Manchester
Spencer was fantastic at a work party that I organised for 300 people. Everyone was laughing and thoroughly enjoyed his work. He was also very quick, without the quality of his work slipping, which was impressive considering the number of people that wanted to have a caricature done. I highly recommend Spencer and wouldn't hesitate to book him again.
---
Kathryn Ward

, Wedding Event, San Rocco Banqueting Suite, Manchester
Spencer was brilliant. Approachable, professional and mixed easily with the guests. Very accommodating and nothing was a problem. The sketches were so funny. Spencer was worth every penny. Thank you.
---
Steve Smith

, Wedding Event, Lancashire
Spencer was one of the highlights of our wedding. Ideal entertainment for our guests and acted as an icebreaker, as well as a great source of entertainment, conversation and amusement. I would recommend to anyone!
---
Jennie Ullathorne

, Wedding Event, Cheshire
Spencer was brilliant. I was very disappointed to receive a phone call from Bob, the caricaturist we should have had at 8.30pm the night before the wedding, advising that he would not be able to come as he still wasn't feeling well after being in hospital. I was given the impression that this was not an emergency but had been a planned visit. However, Lois at Warble very kindly and promptly started looking for a replacement at 9.15 on the wedding day, where we were advised that Spencer was available, unfortunately he had some trouble finding the hotel and was a little late but said he would stay longer. He was very friendly and got straight to work on arrival, mixing in with our guests and chatting away. The whole night Spencer had a line of guests waiting to have their pictures drawn. Every single person was made up! He made sure that he went round and got all the main wedding party, us, my bridesmaids, my parents and the best man and his wife. Nothing was too much trouble. I would recommend Spencer and would not hesitate to book him again!
---
Pete Pinnington - Pete Pinnington Presents

, Other Event, Manchester
Spencer was excellent and interacted with our customers brilliantly! He's a great character and talented Caricaturist. We'll definitely look to secure him for suitable events in the future. Thanks again!
---
Paula Tickle

, Wedding Event, Merseyside
Very approachable and mixed well with the guests. Great artist.
---
Kirsty Williams

, Wedding Event, Cheshire
Was absolutely brilliant, everybody really loved it, as did we. Due to lack of time he wasn't able to get round all of the guests and the ones that were moissed were a little upset by not getting one done but otherwise couldn't fault.
---
Angela Magee

, Birthday Party Event, Manchester
Really, really fantastic!!
---
Sue Annetts - Deloitte

, Corporate Event, Cheshire
I would definitely book Spencer again - excellent! I have recommended him to a colleague for another event too. Thanks Spencer.
---
Karen Fox

, Wedding Event, East Yorkshire
Spencer was amazing, he was so professional at what he did. Our guests loved him and the pictures have been such a talking point. I would definitely recommend him. Thanks Spencer for entertaining our guests.
---
Debbie Shone

, Birthday Party Event, Cheshire
What a nice man. Went down a storm at my son's 18th Birthday Party. He was in demand the whole evening, everyone was commenting on how good the pictures were. Spencer did 3 hours and earned every penny. Thank You for helping to make it such a special night.
---
Sarah Meachen

, Wedding Event, North Yorkshire
Pictures were fantastic, of a great likeness. Guests loved them. Worked quickly and got round everyone. Would highly recommend.
---
Bianca Borrello

, Hotel Event, Liverpool
Arrived before scheduled time, was very polite and even offered to start early. Kept all the guests happy and in good spirits. Would definitely recommend and use again.
---
Rebecca Miguel

, Wedding Event, Flint
Spencer was friendly with our wedding guests and very patient with the kids.
---
Michelle Sanders

, Private Party Event, Nottinghamshire
Spencer was great, he had my guests laughing and talking about the caricatures all night and even now they are raving about it and thought it was a great idea! I was very happy with Spencer and also happy that my guests enjoyed themselves. You have been extremely helpful and accommodating from the first enquiry I made with you down to the final details! Much to my surprise my partner actually proposed to me on the night so now I have a wedding to plan!! So I now need to come up with something different for my wedding. I will certainly use Warble Entertainment again and have already recommended your services to friends and family, thank you so much for your great attitude and help, great service is never forgotten!
---
Mr & Mrs Hobson

, Wedding Event, East Yorkshire
Thank you for your help in organising entertainment for our Wedding. Please pass on our thanks to Spencer. The service we received from you both was fantastic. Spencer went down a treat with the guests and we would recommend you both.
---
Ruth Bradshaw

, Wedding Event, Nottinghamshire
Hi Charlotte, just to let you know that the short notice we managed to get Spencer for our wedding reception was brilliant. Also he was great fun and entertained all our guests, we were running behind schedule with the wedding but Spencer stayed for a longer period of time so we would get our 2 hours out of him. We have recommended him through Warble Entertainment to friends.
---
Martin Ward - Shop Direct

, Corporate Event, Liverpool
Spencer was a treat and the pics were loved by all the guys apart from the one he did of me!!! Ha-Ha. Cheers.
---
Lauren Garton

, Wedding Event, Lancashire
Great artist creating funny but flattering drawings of guests quickly in a non-intrusive way. His drawings are his specialty!
---
Michael Donoghue & Claire Fearnley

, Wedding Event, North Yorkshire
Can I just say a big thank you to Spencer. He spent time with all of our guests and made them feel special. His drawings were top class. We would book him again.
---
Donna Allcock

, Wedding Event, Cheshire
Hi Nicola, my first day back at work so I've just picked up your email. Spencer was brilliant and had a queue forming the moment he arrived. Professional, polite and a good rapport with all our friends and family. Please send on my thanks to Spencer for his drawings which were very true to the person he was drawing, humorous and showed attention to detail. Many, many thanks, Donna Evans
---
Gareth Jones

, Wedding Event, Denbigh
Got on really well with guests and was great fun.
---
Claire And Michael

, Wedding Event, North Yorkshire
I just wanted to say Thank You... All the guests loved their pictures and commented on how good you were - They were all sharing them on Facebook yesterday! Claire and Michael
---
Catherine and Paul Bennett

, Wedding Event, Merseyside
Sorry it has taken so long for me to reply, thanks for the congratulations, wedding was fantastic, everybody had a great time. Me and Paul thought the day went off without a hitch. Thanks so much for providing Spencer to us, he was amazing. Myself and Paul both had our pictures done and I love them. They are now framed and on the wall in our living room. Spencer always had a queue of people waiting to have their pictures drew, poor guy didn't have a minute to himself!! We have had so many fantastic comments about him, saying that it was such a good idea to have him there, I just wished he could of stayed longer!! Please pass on my thanks to Spencer as I didn't get to see him before he left, and that he was brilliant. Very talented. Thanks again so very much.
---
Andy Green

, Wedding Event, Northamptonshire
Spencer was superb! He was very much in demand and a great success, everyone commented what a great idea it was to have a caricaturist at the wedding. He was jovial and also, due to speeches over running slightly, he was prepared to stay a little later than planned to make up for lost time. I would have no hesitation in recommending Spencer to anyone. Dealing with Warble was also very easy. Thanks again.
---
Amanda Perry

, Wedding Event, Lancashire
Hi Charlotte, In one sentence, we cannot recommend Spencer highly enough! He was absolutely fantastic! From the moment he arrived to the moment he left, he produced drawing after drawing after drawing. He was the talk of the wedding - and still is! I was a little apprehensive and dubious at first thinking that guests would need encouraging to have their caricature done, but he had a queue out of the door and everyone was so pleased with the end result. I can't wait to have another party and he would be at the top of my list to book again. Thank you Spencer for making our wedding so memorable.
---
Ava White

, Wedding Event, Lancashire
Spencer was a great hit with the guests and everyone loved his great personality. He was a massive hit and would definitely book Spencer if we had another event in the future .
---
Ashley Halliwell

, Wedding Event, Lancashire
Absolutely fantastic, very pleased. Would use Spencer again and also pass on to other family and friends. Everyone commented how great it was to have him at our wedding everything was perfect. Thank you very much 👍😊
---
Katharine Bell - British Gas

, Private Party Event, Manchester
Great, Thanks.
---
Joan Stott

, Wedding Event, Manchester
Spencer was prompt and friendly and the sketches he produced were excellent, and some have now been posted on Facebook. He went out of his way to engage with the wedding guests and all were very pleased with their likenesses. I would highly recommend.
---
Kate Pullen - SoftSols

, Corporate Event, North Yorkshire
Spencer was a pleasure to work with. He understood, met and exceeded our expectations for our event so we could not have asked for more.
---
Emily Durkin

, Wedding Event, Durham
People really loved it people were queuing up to have their piccys done. All in all very happy!
---
Barry Pearson & Katy Fawdrey

, Wedding Event, Derbyshire
Very entertaining and kept our guests laughing. Would recommend any time.
---
Nathan Burton

, Wedding Event, Warwickshire
Spencer was fantastic. Really nice bloke. Everyone I have spoke to who attended the wedding said that he was excellent. His drawings were perfect. I'm so glad we had Spencer at our wedding. I would recommend Spencer to everyone who has a wedding.
---
Lizzie Vickers

, Wedding Event, Lincolnshire
Spencer was fantastic! Excellent humour and really worked our guests! Everyone loved their pictures and the banter that Spencer gave. Booking was easy and no question was ever to difficult and we received responses very fast. Highly recommended!! Thank you,'The Arrowsmiths'!!
---
Vikki Jell - David Manners Ltd

, Private Party Event, Cambridgeshire
From the initial enquiry to the night of the event the service received by both Warble Staff and Spencer was fantastic. Emily Hudson dealt with all my enquiries and was a credit to the team. Spencer was fab, he was happily interacting with our guests and keeping them entertained. We would be more than happy to both recommend and use Warble and Spencer again. I can't praise them enough, thanks Emily and Spencer for a great night!
---
Laura Robinson & Ronan O'Driscoll

, Private Party Event, Cumbria
Fantastic! Everyone loved Spencer and his drawings were brilliant. Would highly recommend!
---
Emma

, Wedding Event, Cumbria
I just wanted to say I attended my sisters wedding on Saturday and there were two caricaturists there. One of whom was Spencer. Just wanted to let you know he was brilliant and his art work totally made our day! His work was so accurate even my four year old knew that mine was of me! Please pass on our thanks for a great reminder of a special day that will soon be gracing the walls of our house! Emma x
---
Danielle Edwards

, Wedding Event, Merseyside
Spencer was brilliant on our day. All of our guests loved their pictures. Spencer is really friendly and was a pleasure to have at our wedding. We would highly recommend him for any occasion. He is still a talking point of our wedding. Thank you so much Spencer.
---
Sharron Parr

, Wedding Event, North Yorkshire
Everybody loved Spencer! His caricatures are fantastic! He did his best to get to all who wanted to have their caricature drawn and he stayed longer than the allotted time! He also offered to do caricatures from photos via email of anyone who missed out!
---
Lynda Smith - Denovo Design

, Corporate Event, Merseyside
Would not hesitate to recommend Warble Entertainment and Spencer for other events! From the outset, Emily was highly organised, regularly updating us by phone and email. Spencer himself, despite being caught in a downpour of biblical proportions on his way in, performed like a trooper, and actually committed to drawing all of our guests, refusing to stop for refreshments. He got the party off to a really good start, which he sustained throughout the evening. What more could we hope for?! #ThumbsUp #ThankYou
---
Debbie Owen - Combined Independents Liverpool

, Private Party Event, Cheshire
What can I say? Spencer is a great guy - very talented and hard working. He managed to draw the majority of the Guests (80) in a 3 hour period! The Ladies loved their pictures as they were very flattering, and the Gentleman thought their caricatures were hilarious! I can highly recommend Spencer - he was very unobtrusive during the evening and is a smashing guy! Very dry and very funny! (thanks for making me look so good in my picture!) As always, Warble (Sam) were very efficient and friendly with all the organisation. Sam took a great deal of time and trouble to find this act at very short notice. Thank you all, Debbie
---
Fiona Angelone

, Private Party Event, Lancashire
Was on time, polite and worked extremely hard. Was a pleasure and honour to have Spencer at our function. Thank you.
---
Heidi Newey (Menai Holiday Cottages)

, Corporate Event, Anglesey
Spencer was great. It was all good fun and it was amusing to see what his version of that person was. It was a great talking point throughout the evening.
---
Victoria Ferdinand

, Wedding Event, Lancashire
Spencer was awesome!! Thank you sooo much and for putting up with my demands!! Everyone loved it and I know one of my guests wants to book him for their wedding next year! Thank you xxxx
---
Kerry Whitehouse

, Wedding Event, Lancashire
Fantastic man! Very polite talked to all guests, good with children! Awesome guy!!
---
Preena Mistry

, Wedding Event, Lancashire
Thank you to Spencer. We got excellent feedback from our guests and we have seen loads of the pictures. Unfortunately we didn't have time to come to you but we could see that you were always busy and everyone loved it. It was great that you got on with it and we had no worries on the day. I would definitely recommend Spencer. It was great that you managed to get through so many pictures and they were so good! Thank you again, you made a great day even better. All the best for your future. Preena and Christian
---
Zoe Wilson - Halsey Consulting

, Corporate Event, Cambridgeshire
Spencer's caricatures created a real talking point at our event, and helped bring levity to the evening. Thank you!
---
Lesley Crombie (Mercedes Benz)

, Corporate Event, Staffordshire
Spencer arrived on time and ensured that he spoke to many of the customers and all of the staff. He had an easy and engaging style which worked well with the team. All seemed pleased with their caricatures and I would recommend him for future events.
---
Nikola Knowles

, Wedding Event, Tyne and Wear
Spencer was a fantastic entertainer for my wedding evening reception. I was more than happy with Warble Entertainment as a service provider and Spencer exceeded all expectations. My husband and I thoroughly enjoyed having him there as part of our special day, he made the evening very fun and gave our guests an additional fun memory and something to take home. Spencer was professional and polite and excellent at what he does. I'd happily recommend him to anyone who was looking for a caricaturist as I would (and have) recommended Warble Entertainment as entertainment providers. Many thanks
---
Sandra Holderness

, Wedding Event, Lancashire
Spencer was a fantastic addition to our wedding reception. Everyone was thrilled with his drawings and I would definetly recommend him to my friends and family.
---
Rachael Bennett

, Wedding Event, Cleveland
Spencer was a great way to entertain the guests at my wedding. We paid for him to stay for 2 hours but he stayed a lot longer and even offered to draw anyone he missed if I sent their pic on email. Great fun and a great guy! Highly recommend him!
---
Anna Gaffey

, Wedding Event, Lancashire
Spencer was friendly and approachable. His drawings were hysterical. Thank you Spencer!
---
Ann Wareing

, Festival Event, Cumbria
Spencer was very amenable and fitted in great on the day. Just got on with the job!
---
Zoe Farnsworth

, Charity Event, Lancashire
Spencer attended our recent charity ball and proved a hit with all guests. His speed enabled him to draw all the guests on the evening and all were very pleased with the results. Spencer is funny and charming and we would recommend him highly for any event. Warble were very easy to deal with and responded to all queries quickly I would definitely use them again.
---
Amanda Nicholls

, Corporate Event, Lancashire
Spencer was great to have around on the night - He came with a very positive attitude and brought alot of fun and excitement to the night! We will definately consider Spencer for further events at DRL Limited as he is a very talented caricaturist and was well worth the money spent to hire him for the night!
---
Paul Bond

, Private Party Event, Cheshire
Spencer is a really nice guy and he kept our guests entertained, and got on with job with so many people to draw and so little time.... but he did it, well done Spencer.
---
Sean and Kerry Spencer

, Wedding Event, Cumbria
Hi Matt, Spencer the artist was amazing, worked the room well, got on with it and put everyone at ease, got round a hundred people at our wedding every one asked where we got him from, so hopefully he'll get more work out of it. Fantastic entertainment and value for money. Definitely recommend him to any one in need of an artist.
---
Spencer's list of past clients includes, amongst many others:
AstraZeneca, AA, British Aerospace, Kelloggs, Manchester University, Toshiba, Honda, Mercedes, Nissan, Guinness, First Choice Holidays, HSBC, PC World, Michelin, and loads more.
Are you as good as you say you are?
I've been a full-time professional artist and entertainer since 1996, specializing in "live" caricatures. Over the years I have drawn tens of thousands of portraits and I know just exactly what's needed to add an extra dimension to the atmosphere and your guests' enjoyment of your event. The magic of the experience comes from the finished picture and how funny it is, and from people seeing it unfold in front of their eyes in two or three minutes. I use a black ink brushpen on shiny white card, which gives a dramatic effect and helps me to draw more quickly. As the lines can't be erased, it's a bit like walking a tightrope with no safety net! I'm the first choice of the leading entertainment agencies in the North West and I have worked all over the UK and abroad. So you are in safe hands!
Do guests have to pay for their pictures?
No. I charge a fee for attending which covers everything with no hidden extras. But don't worry, because I work hard, give 100%, and guarantee you will be totally happy.
How can I keep my drawing safe if everyone is drinking and dancing away?
Each drawing is presented in a clear plastic wallet, which helps prevent creasing and damage from spilt drinks. I can keep it for you until the end of the evening, or you can run out and put it in your car or hotel room to make sure.
How many people can you draw at an event?
Each drawing should ideally take between 2 to 4 minutes. Sometimes a queue will form which means I can draw quite a large number quickly, or sometimes I will be mingling between tables during a dinner perhaps, which means that there is more time between drawings, but I always make sure that everyone can see what's happening so they can join in the fun.
We are a charity, will it cost us less?
Yes. Although I don't work free of charge, I do give a discount. There is also this other benefit: if you like, you can provide me with a sealed collection tin and I will collect donations from guests. It's important to remember that they will be under no pressure or obligation to donate, and there is no fixed amount stipulated. They can simply put something in the tin if they love their picture, and, if the drink is flowing, well, you see what I mean. It's important to remember that this only works if the guests know that there is no pressure on them and that the drawings are all free and that they can donate if they feel like it. Although I can't guarantee how much I will accumulate, I have very often covered my fee so that I end up costing the organisers nothing!
Do you work at corporate events?
I entertain at all kinds of events. Office parties, Christmas, awards dinners, team-building… expertly done caricatures are unique and really set your event apart, and can be a superb way of entertaining clients. Not only that, employees and clients alike will keep their caricature for ever, and with the date and your company name on the drawing, will always remember where they got it!
Do you work at birthday parties?
Yes. Caricatures done "live" at birthday parties (young or old, a big occasion or a small family get-together) are wonderful entertainment, and a permanent souvenir that guests will always treasure. Funny and lifelike caricatures are a unique and exciting way to entertain everyone.
Can you help at our trade fair?
This is a really amazing way to boost footfall on your stand. I proactively go out and attract passers-by with a friendly and confident approach, draw their (complimentary!) caricature and let you get on with the business of turning them into clients. Contrast this with the stands where the staff sit and wait for customers to come to them – they don't. Customers and potential customers go away with a permanent reminder of their visit to your stand – one that they can't get from anyone else.
I'm getting married. Is this a suitable kind of entertainment?
Definitely. A wedding is such a happy occasion and these hilarious caricatures just add to the fun and jollity. Also, sometimes the guests don't know each other so well, or at all, and having caricatures done "live" is a brilliant way of bringing people together. With the date and the bride and groom's names on the picture, your guests will be reminded of the big day for years to come.
From 2 hours to all day or all night.
Please Note: The fees indicated below are approximate and based on a central location for each county. They are intended to provide a rough guide only and exact quotes can only be given once the date and exact location of your event have been provided.
Scotland
Dumfries-shire
£420.00
East Lothian
£420.00
Lanarkshire
£480.00
North East
Durham
£390.00
Northumberland
£420.00
North Yorkshire
£390.00
South Yorkshire
£390.00
Tyne and Wear
£420.00
West Yorkshire
£360.00
Yorkshire
£360.00
North West
Cheshire
£300.00
Cumbria
£330.00
Manchester
£270.00
Lancashire
£270.00
Merseyside
£270.00
East Midlands
Derbyshire
£360.00
Leicestershire
£390.00
Lincolnshire
£390.00
Northamptonshire
£390.00
Nottinghamshire
£390.00
Rutland
£420.00
East
Cambridgeshire
£360.00
Norfolk
£420.00
Suffolk
£420.00
Wales
Anglesey
£360.00
Caernarvonshire
£360.00
Denbigh
£360.00
Flint
£330.00
West Midlands
Gloucestershire
£420.00
Herefordshire
£420.00
Shropshire
£390.00
Staffordshire
£390.00
Warwickshire
£420.00
Worcestershire
£420.00
South East
Bedfordshire
£420.00
Berkshire
£420.00
Buckinghamshire
£420.00
East Sussex
£480.00
Essex
£420.00
Hertfordshire
£420.00
Kent
£480.00
Oxfordshire
£420.00
Surrey
£480.00
London
£420.00
Middlesex
£420.00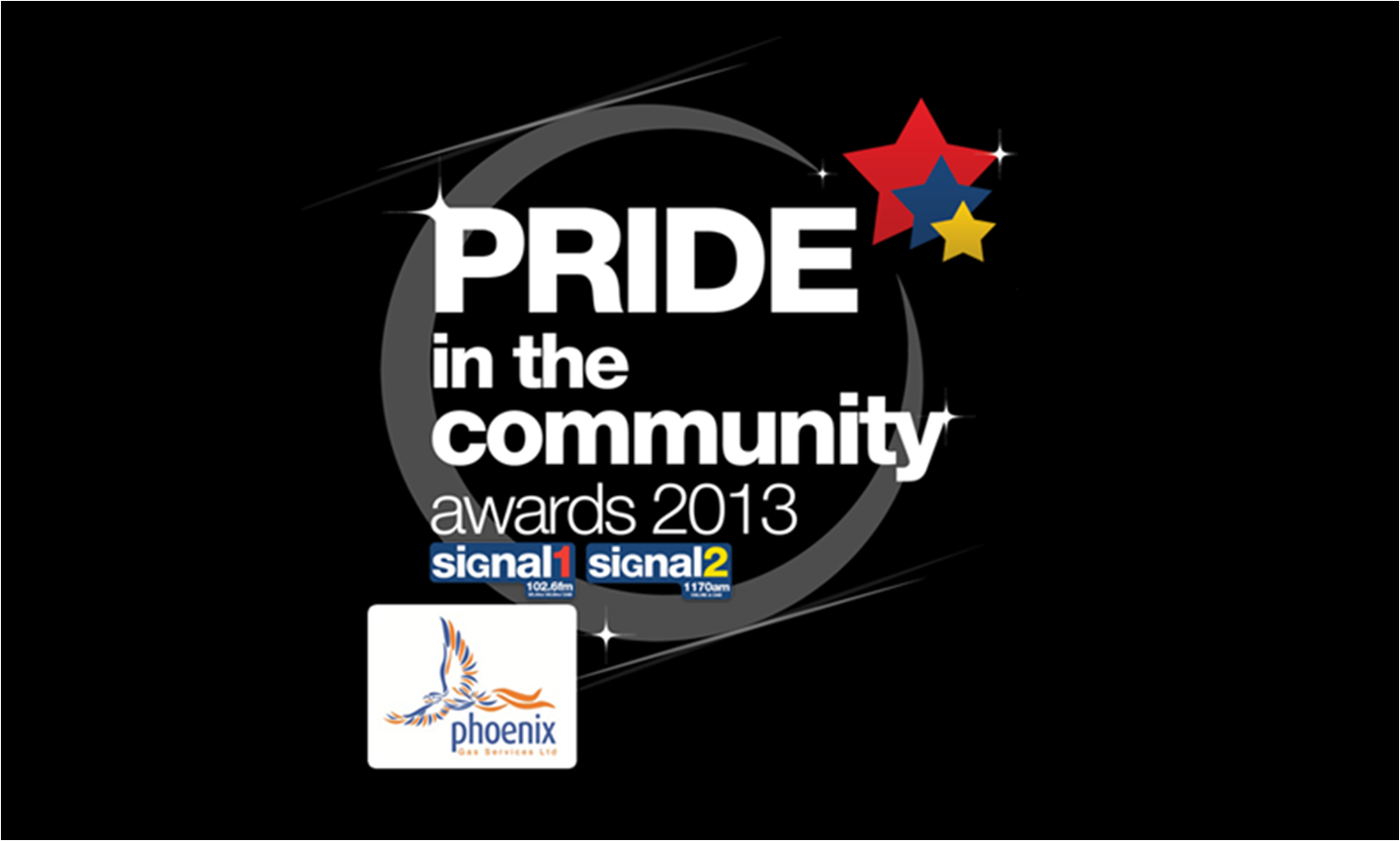 ---
You may also like
Customers who have enquired for Spencer the Caricaturist have also been interested in the following Caricaturists based in St Helens, Lancashire but available in the North West, Midlands and UK Wide. For more information or further options, please call 0845 643 9384.