Warble Entertainment's
The Kent Harpist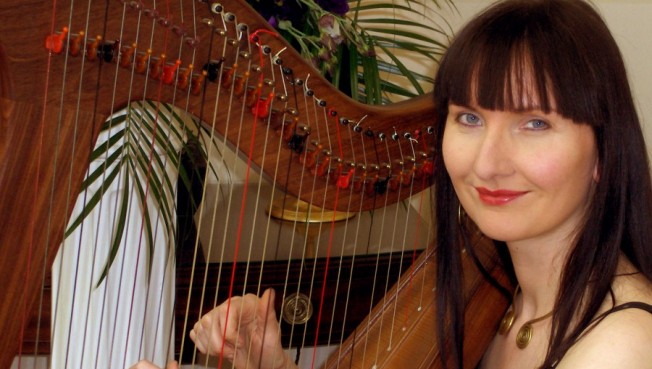 Location Kent
Starting from £273.60
The enchanting sound of the Celtic harp combined with the visual beauty of the instrument enhances any event, creating the perfect romantic atmosphere for weddings. The Kent Harpist is an accomplished, professional harpist and has been performing for over twelve years. She studied with the renowned Classical harpist and tutor Mary Morley. Alongside Classical and Modern Composers her repertoire encompasses a breadth of popular Irish, English and French music.
*Much in demand playing for weddings and events throughout the UK she travels extensively performing in many stunning venues including Leeds Castle, Chewton Glen, Lympne Castle, Salmestone Grange, Carey's Manor and Eastwell Manor*
4 reviews
Song List
The Kent Harpist has a captivating and engaging repertoire which includes: Classical, Romantic, Traditional, Celtic and Songs with original arrangements. Here is a selection of the pieces she plays:
Bridal Chorus (Here Comes The Bride) – Wagner
La Sola Grazia – Renaissance Italian
Pastorale – Marcel Grandjany
Presto – Jean Chrétien Bach
Parthenia- Savourna Stevenson
Déirín Dé – Éamonn Ó Gallchobhair
Menuet – Johann Heinrich Buttstedt
O' Carolan's Concerto
Princess Royal (Miss Mac Dermot)
O' Carolan's Welcome
Planxty Johnston
O' Carolan's Air
O' Carolan's Farewell To Music
Brian Boru's March
Greensleeves
She Moves Through The Fair
Scarborough Fair
The Foggy Dew
A Trip To Sligo
Harp Of Gold
Fields Of Gold
Lavenders Blue
Danny Boy
The Dark Island
Skye Boat Song
Black is the Colour
Plus, many many more....