Warble Entertainment's
The Street Dixie Band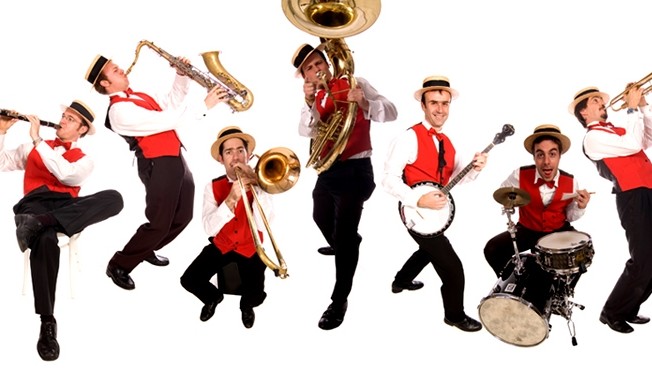 Location London
Starting from POA
The Street Dixie Band were formed back in 2003 as a new generation of early New Orleans jazz.
The ensemble contains todays young up-and-coming players, all of whom continue to revitalise the scene with their flair, excitement and enthusiasm. Their ability to acknowledge and reflect on the past but to create a contemporary sound is why it is one of the pre-eminent bands on the scene today.
All members are full-time professionals and are some of the leading musicians in their field.
*The Street Dixie Band are building on a prestigious reputation for being one of the most professional bands in the UK*
3 reviews
Song List
Ain't Misbehavin'
Ain't She Sweet
All Of Me
At The Jazz Band Ball
Basin Street Blues
Bugle Call Rag
Charmaine
Dinah
Dixieland Jazz Band One Step
My Blue Heaven
Muskrat Ramble
Doctor Jazz
Down By The Riverside
Do You Know What It Means
I Found A New Baby
It Dont Mean A Thing
I'm Forever Blowing Bubbles
Jazz Me Blues
Let Me Call You Sweetheart
My Josephine
When The Saints Go Marching In
My Bucket's Got A Hole In It
Rhythm King
Royal Garden Blues
Sensation
Singin' The Blues
Sugar Foot Stomp
Tiger Rag
Way Down Yonder In New Orleans
West End Blues