Warble Entertainment's
Vintage Silk Dance Band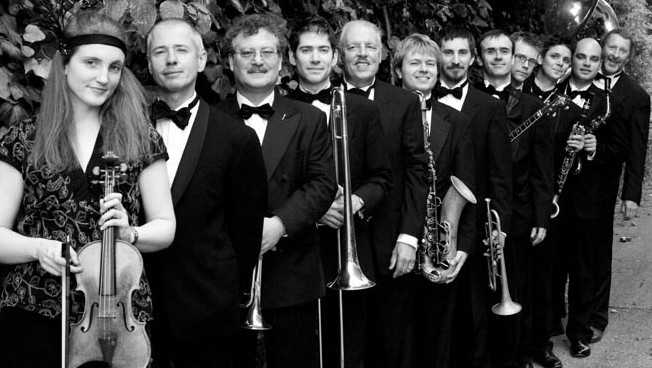 Location London
Starting from £2,400.00
If you are looking for an irresistible dance band to add that sense of style to any party or ball, then the professional Vintage Silk Dance Band is the ideal musical entertainment for dancing and scene setting (in the style of Jeeves and Wooster & Poirot).
Performing original arrangements from the classic dance repertoire of the roaring '20s and creating an authentic sound with all the verve and enthusiasm of the jazz age.

The band is ideal for private parties and corporate events and is perfect for the main evening musical entertainment.
1 reviews
Song List
Are You Lonesome Tonight?
Can't Help Lovin' Dat Man
Clementine
Crazy Words, Crazy Tune
Doin' The New Low-Down
Don't You Think I Love You
From Monday On
Glen Miller Medley
Harlem Twist (East St Louis Toodle-Oo)
I Aint Got Nobody
I Found A New Baby
I Wonder Where My Baby Is Tonight?
I'd Love It
I'm Crazy About My Baby
Me And Jane In A Plane
Move Over
Pasadena
Puttin' On The Ritz
Rhythm Club Stomp
Singin' The Blues
Sweet Like This
That's My Weakness Now
The Charleston
The Japanese Sandman
The Love Nest
There's A Rainbow Round My Shoulder.
What'll I Do?
When Somebody Thinks You're Wonderful