Warble Entertainment's
Michael Sings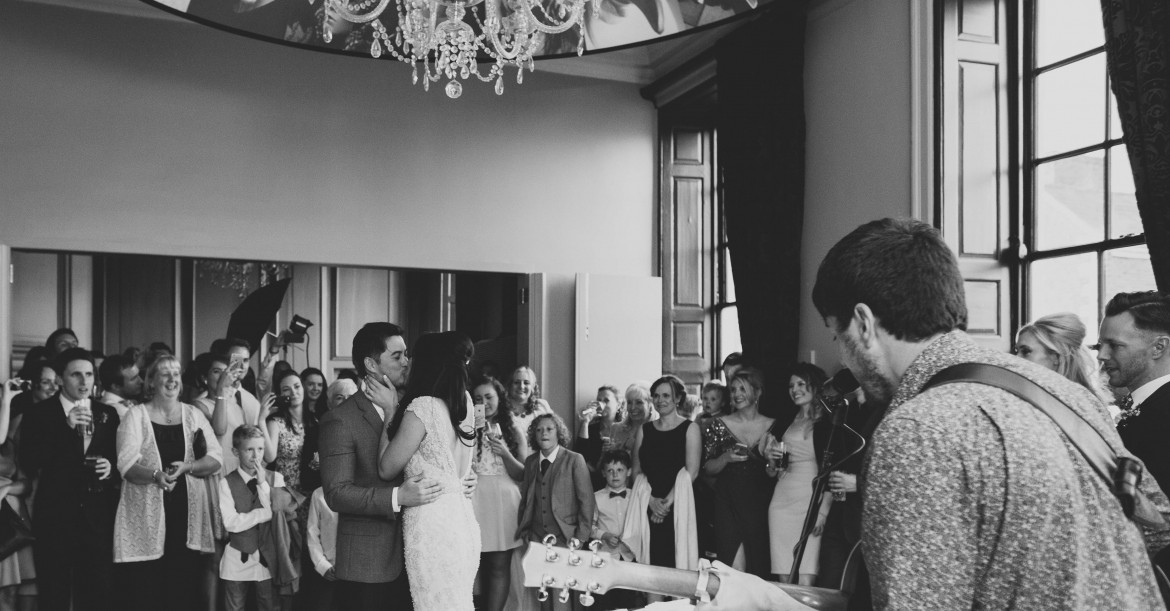 Location West Yorkshire
Starting from £345.00
Location West Yorkshire
Starting from £345.00
Introduction
Get a feel for them
Intro
Michael Sings is a professional solo acoustic guitarist, Singer & DJ. Michael's acoustic songs are brilliantly tailored to give a fantastic live performance that is suitable for many events whether weddings corporate events or parties of any kind. Playing laid back acoustic versions of songs ranging from the 50's through to modern day chart hits.
18 reviews
Gallery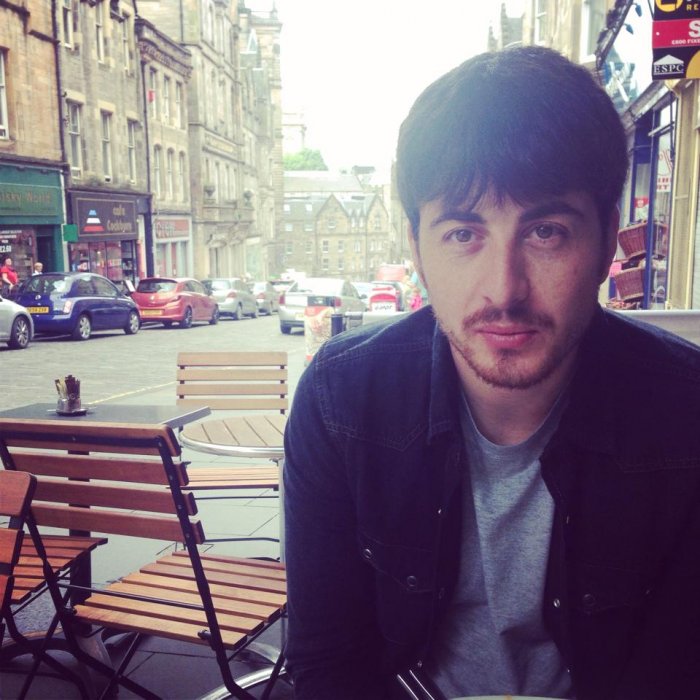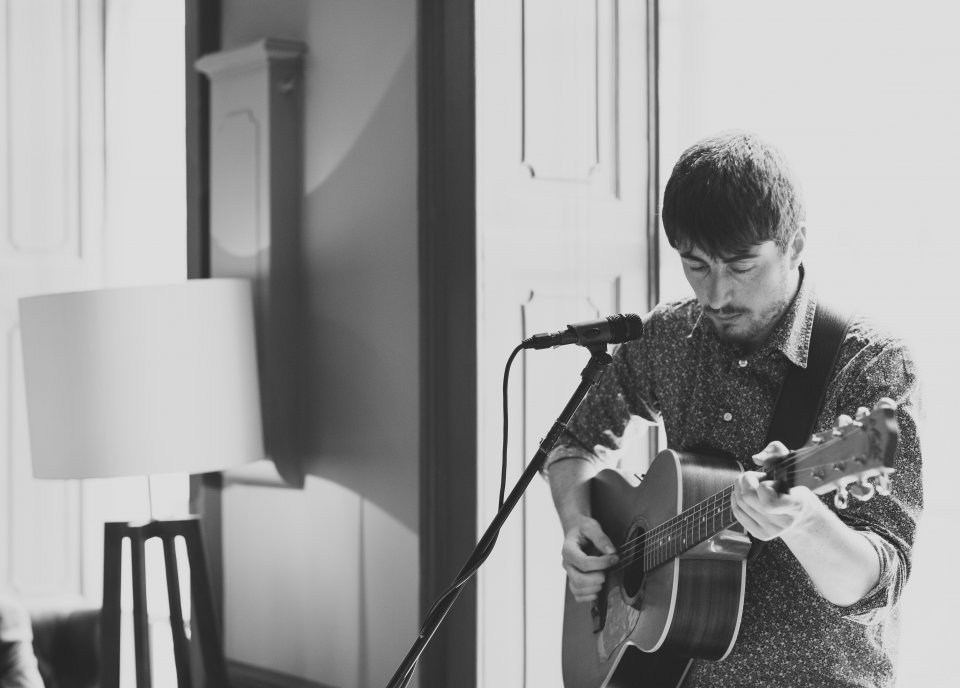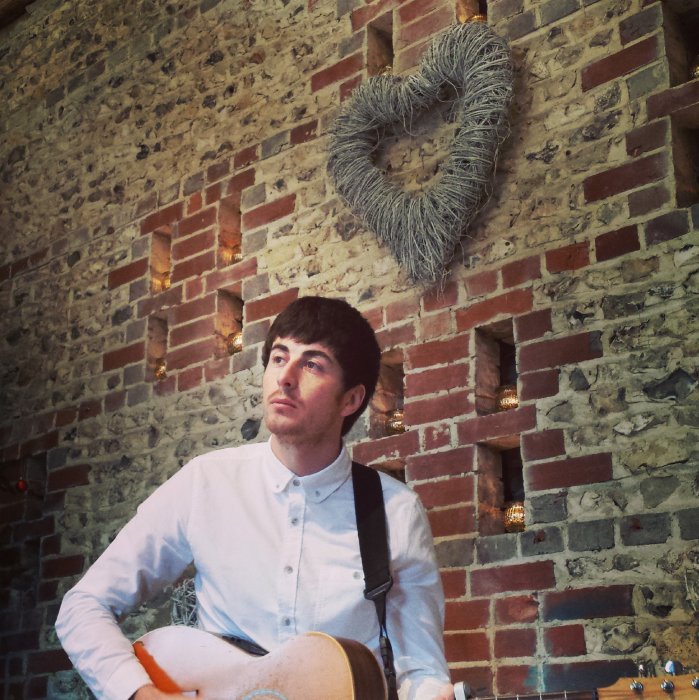 Michael Sings
Number of Reviews and Counting... 18!
Yorkshire based solo acoustic guitarist and singer, Michael is available to perform fantastic live music for weddings, corporate events and special occasions, anywhere in the UK. Born in Liverpool, he moved to Yorkshire to study Popular Music at the University of Huddersfield. Since graduating, Michael has become a professional full time entertainer performing at weddings, parties, and world famous venues such as The Cavern in Liverpool and Sheffield City Hall.
Michael's acoustic sets are brilliantly tailored to give a diverse live performance that is suitable for many events such as weddings, corporate events or parties of any kind. From laid back acoustic covers, to recent hits - sometimes adding harmonica and stomp box to complete his one-man band sound - he approaches every song with his unique personal style.
Renowned for this different approach and with a longstanding musical background, Michael has developed a great repertoire of over 200 songs that is guaranteed to have something for every taste. Specific songs can be requested and Michael is more than happy to make special arrangements. Available with his own PA system & lighting, he can play in almost any space whether small or large, indoor or outdoor, and an optional professional DJ service is also available.
— PAT Tested
— Public Liability Insurance
— Full 2k PA System
— DJ Service
— Lighting
Acoustic Guitar
Vocals
Harmonica
Ukelele
Stomp box
50's/60's
All I have to is dream - The everly brothers
All you need is love - The Beatles
And I love her - The Beatles
Blowin In The Wind - Bob Dylan
Blue Suede Shoes - Elvis Presley
Brown Eyed Girl – Van Morrison
Can't always get what you want - The rolling stones
Come together - The Beatles
Dock Of The Bay - Otis Redding
Don't think twice it alright - Bob Dylan
Folsom Prison Blues - Johnny Cash
God only knows - Beach Boys
Heard It through the grapevine - Marvin Gaye
Heart of gold - Neil Young
Here comes the sun - The Beatles
Help - The Beatles
Hey Joe - Jimi Hendrix
Hey Jude - The Beatles
House of the rising sun - The Animals
I'm a Believer - The Monkees
I got you babe - Sonny & cher
I've just seen a face - The Beatles
Lay lady lay - Bob dylan
Love me do - The Beatles
Michelle - The Beatles
Mrs Robinson - Simon & Garfunkel
Mustang Sally - Wilson Pickett
Norwegian Wood - The Beatles
Ring of Fire - Johnny Cash
Saw her standing there - The Beatles
Stand by me - Ben E King
Subterranean homesick blues - Bob dylan
Sunshine superman - Donovan
Suspicious minds - Elvis presely
Twist and shout - the beatles
What a wonderful world - Louis armstrong
70's
20th Century Boy - T-rex
Aint no Sunshine - Bill Withers
always a woman - billy joel
American Pie - Don McLean
Alright Now - Free
big yellow taxi - joni mitchell
Don't Stop Me now - Queen
Go Your Own Way - Fleetwood Mac
Hotel California - The Eagles
I feel love - donna summer
imagine - john lennon
I shot the sheriff - Bob Marley
Jolene - Dolly Parton
Just the way you are - Billy Joel
Knocking on Heavens Door - Bob Dylan
Let it be - The Beatles
lola - the kinks
Long and winding road - the beatles
Long Train Running - Doobie Brothers
Moondance - Van Morrison
No Woman No Cry - Bob Marley
one way or another - blondie
pink moon - nick drake
Signed Sealed Delivered - Stevie Wonder
starman - david bowie
Stairway to Heaven - Led Zeppelin
Superstition - Stevie Wonder
Sweet Home Alabama - Lynard Skynyrd
Take It Easy - The Eagles
teenage kicks - the undertones
Three Little Birds / One Love - Bob Marley
Wish you were here - Pink Floyd
Your Song - Elton John
80's
Billie Jean - Michael Jackson
Don't stop believing - Journey
Englishman In New York - Sting
English Rose - The Jam
Everybody wants to rule the world - Tears for Fears
Fast Car - Tracy Chapman
Got my mind set on you - George Harrison
Hallelujah - Leonard Cohen
Handle me with care - The travelling Wilburys
I Still Haven't Found What I'm looking For - U2
Living on a prayer - Bon jovi
Man in the mirror - Michael Jackson
Sally Cinnamon - The Stone Roses
Summer of 69 - Bryan Adams
Sweet Child of Mine – Guns n Roses
That's Entertainment - The Jam
There is a light that never goes out - The smiths
This charming man - The smiths
Time After Time - Cyndi lauper
True Colours - Cyndi lauper/Phil Collins
Waterfall - The Stone Roses
Where is my mind - The Pixies
With or without you – U2
Wonderful Tonight - Eric Clapton
90's
Angels - Robbie Williams
Babylon - David Gray
Blinded by the sun - The Seahorses
Brand new start - Paul Weller
Breakfast at Tiffany's - Deep Blue Something
Californication - Red Hot Chilli Peppers
Champagne Supernova - Oasis
Chasing rainbows - Shed 7
Common People - Pulp
Don't Look back in anger - Oasis
Everlong - Foo Fighters
Fields of Gold - Sting
Half the world away - Oasis
High & Dry - Radiohead
Laid - James
Losing My Religion – REM
Lucky Man - The verve
Save Tonight – Eagle Eye Cherry
Sit down - James
Sonnet - Verve
Somewhere Over The Rainbow - Israel "IZ" Kamakawiwo'ole (also with Ukulele)
Talk Tonight - Oasis
The drugs don't work - Verve
There she goes - The La's
Time of your life - Greenday
Under The Bridge - Red Hot Chilli Peppers
Wade in the water – Eva Cassidy
Weather with you – Crowded House
Wild Wood - Paul Weller
Wonderwall - Oasis
00's - Recent
A Team - Ed Sheeran
Baby I'm Yours - Alex Turner
Beggin - Madcon
Better Together - Jack Johnson
Blame It On Me - George Ezra
Boulevard Of Broken Dreams – Green Day
Broken Strings - James Morrison
Buck Rogers – Feeder
Budapest - George Ezra
Cannonball - Damien Rice
Chasing Cars - Snow Patrol
Cornerstone - Arctic Monkeys
Country Song - Jake Bugg
Counting Stars - One Republic
Crazy - Gnarles Barkley
Don't You Forget Who You Are - Miles Kane
Dream Catch Me - Newton Faulkner
Dreaming Of You - The Coral
Empire State Of Mind part 2 - Alicia Keys
Feeling Good - Michael Buble/Nina Simone
Fix You - Coldplay
Forget You - Cee Lo Green
Get Lucky - Daft Punk
Handbags & Gladrags - Stereophonics
Have A Nice Day - Sterophonics
Hey There Delilah - Plain White Tees
Ho Hey - The Lumineers
Hold Back The River - James Bay
Home - Michael Buble
How To Save A Life - The Fray
Human - The Killers
If I Had A Gun - Noel Gallagher
I'm Yours – Jason Mraz
I Will Wait - Mumford & Sons
I Won't Give Up - Jason Mraz
Just The Way You Are - Bruno Mars
Kids - MGMT
Last Night - The Strokes
Last Request - Paolo Nutini
Lego House – Ed Sheeran
Let Her Go - Passenger
L.I.F.E.G.O.E.S.O.N - Noah & the whale
Lightning Bolt - Jake Bugg
Mad World - Gary Jules
Mardy Bum - Arctic Monkeys
Marry You - Bruno Mars
Mercy - Duffy
Next To Me - Emile Sande
One Day Like This - Elbow
Only Love - Ben Howard
Rather Be - Clean Bandit
Rolling in the Deep - Adele
Run - Snow Patrol
Sex of Fire – Kings of Leon
Somebody I Used To Know – Gotye
Somebody Told Me – The Killers
Somewhere Only We Know - Keane
Songbird - Oasis
Starlight - Muse
The Scientist - Coldplay
Thinking Out Loud - Ed Sheeran
Tonight The Streets Are Ours - Richard Hawley
Too Close - Alex Clare
Use Somebody - Kings of Leon
Valerie - Amy Winehouse
Viva La Vida - Coldplay
Wake Me Up - Avicii
We Found Love - Rhianna
What a Life - Noel Gallagher
Yellow - Coldplay
You've Got The Love – Florence and the Machine
Fiona Campbell

, Wedding Event, Northumberland
Absolutely fantastic performance at my wedding. Thank you so much. Michael was brilliant and guests loved it. Lots of great songs to get people up dancing and he performed a perfect first dance song. Would highly recommend Michael, he was extremely professional, friendly and a wonderful performer.
---
Jody Titheridge

, Wedding Event, West Yorkshire
Firstly, I would just like to say Michael was amazing he has a great voice and everyone who came to my wedding commented on how good he was. He contacted me to get all the detaills and did everything we had discussed. Thanks to Warble Entertainment for putting me in touch with him and making it really easy to find someone as good as him :)
---
Suzie Cross

, Wedding Event, Lancashire
We were so pleased with the service that we received from both Warble and Michael. In the planning and prepping a wedding stage it's so important to have prompt replies from people that you deal with and we felt that this was what happened each time we contacted Warble, especially when dealing with Jennie, she was really helpful so thank you so much for making things so easy! With regards to Michael on the day, he was amazing!! Exactly what we were hoping for from the description on the website. We couldn't have wished for anything more for our special day. I had guests coming up to me all day commenting on how much they were enjoying his music and what a great find he was. A perfect contribution to a perfect day. Lots of love Suzie and Mike
---
Adam White

, Wedding Event, Manchester
Firstly, I'd like to thank Michael for his performance at our wedding, which was fantastic and went beyond our expectations. You never know what to expect when you haven't had the chance to see someone live beforehand and we were somewhat nervous, despite him sounding excellent on the clips. Michael was extremely accommodating and despite having an extensive list of songs, he readily agreed to perform a couple of our own choices, which was great. The wedding was relaxed and Michael's laid back demeanor and charm fit right in with this and he interacted with guests, a lot of whom were slightly intoxicated(!), with ease and good humour. He is clearly a talented guy, playing an excellent set with his guitar and harmonica and his sound was just what we wanted. Everyone thoroughly enjoyed his performances and I received countless comments on how excellent he was. I couldn't recommend him more and if this is they style of music you're looking for then book, book, book him!
---
Maxine Hanson

, Birthday Party Event, South Yorkshire
Michael exceeded any expectations that we had. He entertained us wonderfully so much so that we didn't want him to leave! Everyone enjoyed the complete variety of songs he covered. Many of them were my husbands favourites so he was absolutely delighted. I thoroughly recommend both Michael and Warble Entrainment to anyone. Thank you for helping make a memorable day for my husband.
---
Phillippa Wase

, Wedding Event, Yorkshire
Michael played at our wedding and was very professional. All the guests passed positive comments to Peter and I. Michael himself is a very polite individual who I would recommend to anyone thinking of booking an act.
---
Steve Eddison

, Birthday Party Event, North Yorkshire
Michael was excellent and more than lived up to our expectations. All our guests - and the age range was from teenagers to seventy year olds - were very impressed. Highest recommendation!!!
---
Steve Middleton

, Birthday Party Event, South Yorkshire
Michael was brilliant - simply brilliant. Got the mood of the party straight away and his music was fantastic. It made a great party truly memorable and we had many complementary comments about him on the night and since. I wouldn't hesitate to recommend him.
---
Heather Bradley-Smith

, Birthday Party Event, South Yorkshire
I booked Michael to sing at our house for my husbands 50th birthday party. I was worried that we would struggle for space, but I worried for nothing! Michael was fantastic, he arrived on time and set up in the small area we had and entertained us with a great range of songs, he even learned one of my husbands favourite tunes Everyone was very impressed with my choice of entertainment! I wouldn't hesitate to book Michael again. I can't thank him enough, he really helped to make the party a success.
---
Wendy Lindley

, Wedding Event, South Yorkshire
Where do I start my feedback on Micheal? There's so much I'll just start at the beginning, Micheal arrived on time, set up quickly and discussed what we wanted about me singing a few songs with him, and making sure he had the correct key for my voice. Micheal was just brilliant and everyone said how good he was and how much they enjoyed his music. To sum up, Micheal made our evening party and was the perfect person to finish our perfect wedding day. Thank you, Wendy and Peter
---
Diane Davis

, Birthday Party Event, Tyne and Wear
Michael sang at my birthday party and myself and the guests were very impressed. Warble Entertainment customer service was second to none. Thanks to Michael and Warble Entertainment for making my party a special one. Diane Davis.
---
Kate Greenaway

, Wedding Event, Cheshire
Everyone commented how fantastic Michael was, he had an absolutely fantastic voice!!!
---
Carolyn Moorhouse

, Private Party Event, West Yorkshire
Fantastic!!! Michael was a great act to have at our private function. He tailored his songs to suit all our guests that ranged from 35 to 85 year olds! A terrific musician and singer who was entertaining, very accomodating and a real gentleman throughout the evening. A very talented and lovely chap!
---
Helen Lees

, Wedding Event, Cheshire
Thank you very much for everything. All of our queries were answered promptly thanks and we could not have been happier with Michael. He was very polite and helped make the ceremony the most memorable part of the day for me as well as many of our guests. I lost count of the positive comments from our guests about him. We wish him continued success in the future and send many thanks. Helen and Ian Mackay
---
Suzy Hobbis

, Birthday Party Event, London
Michael was fantastic!! Lots of guests commented on how good he was. We thought Michael went the extra mile, playing longer than he needed to, taking requests and really tuned into the audience. Really happy with his performance, great voice and helped to create a great party atmosphere. Would definitely recommend him and book him again. Thank you!
---
Gary Millaird

, Private Party Event, West Yorkshire
At first I was a little sceptical of a company such as Warble purely as I have never used such a company before..... However I have to say they were fantastic. Response time was quicker than expected, such a wide range of artists and recommendations also. Michael was a star, He did a personalised CD for us as we got married abroad in Cyprus and then kept our many guests entertained back in the UK. My only complaint was that I didn't get to listen to him as much as I would have liked to but that was out of his control. In summary, Excellent service from start to finish. Would definitely use you guys again and will recommend where ever possible. Thanks to all of you especially Samantha and Michael for making our special day that bit more special.
---
Linda & Neil Donald

, Wedding Event, South Yorkshire
Brilliant! We were very impressed. Our guests all commented on how good he was (young & old). We were so glad we booked him. My young daughter wanted to sing with him but was quite nervous, he accompanied her and was very supportive. Couldn't have asked for any more from him, wouldn't hesitate to recommend him or book him again. The booking process was easy and Warble Entertainements were really helpful & efficient. Thank you very much, Linda & Neil Donald.
---
Carol Smith

, Birthday Party Event, Nottinghamshire
Michael was fantastic. He entertained the most people with his range of music from different ages and everything he sang was marvellous!
---
Marks & Spencer
Thomson Reuters
Meadowhall
Npower
Walkabout
Jurys Inn Hotel
Vasco Lounge Bar
Devonshire Arms, Bolton Abbey
Masseys Booksellers
The Cavern, Liverpool
The Ivory
Sheffield City Hall
Various private weddings & events
1 x 60 mins
2 x 45 mins(Standard)
2 x 60 mins
3 x 45 mins
DJ Service available
Please Note: The fees indicated below are approximate and based on a central location for each county. They are intended to provide a rough guide only and exact quotes can only be given once the date and exact location of your event have been provided.
Scotland
Dumfries-shire
£632.50
East Lothian
£632.50
Lanarkshire
£632.50
Midlothian
£632.50
North East
Durham
£345.00
Northumberland
£345.00
North Yorkshire
£345.00
South Yorkshire
£345.00
Tyne and Wear
£345.00
West Yorkshire
£345.00
Yorkshire
£345.00
North West
Cheshire
£379.50
Cumbria
£379.50
Manchester
£379.50
Lancashire
£379.50
Merseyside
£379.50
East Midlands
Derbyshire
£345.00
Leicestershire
£345.00
Lincolnshire
£345.00
Northamptonshire
£345.00
Nottinghamshire
£345.00
Rutland
£345.00
East
Cambridgeshire
£402.50
Norfolk
£402.50
Suffolk
£402.50
Wales
Anglesey
£402.50
Caernarvonshire
£402.50
Denbigh
£402.50
Flint
£402.50
Cardigan
£460.00
West Midlands
Gloucestershire
£345.00
Herefordshire
£345.00
Shropshire
£345.00
Staffordshire
£345.00
Warwickshire
£345.00
Worcestershire
£345.00
South East
Bedfordshire
£517.50
Berkshire
£517.50
Buckinghamshire
£517.50
East Sussex
£517.50
Essex
£517.50
Hampshire
£517.50
Hertfordshire
£517.50
Isle of Wight
£690.00
Kent
£517.50
Oxfordshire
£517.50
Surrey
£517.50
Sussex
£517.50
West Sussex
£517.50
London
£575.00
Middlesex
£517.50
South West
Cornwall
£690.00
Devon
£690.00
Dorset
£690.00
Somerset
£690.00
Wiltshire
£690.00
Featured in the Warble Blog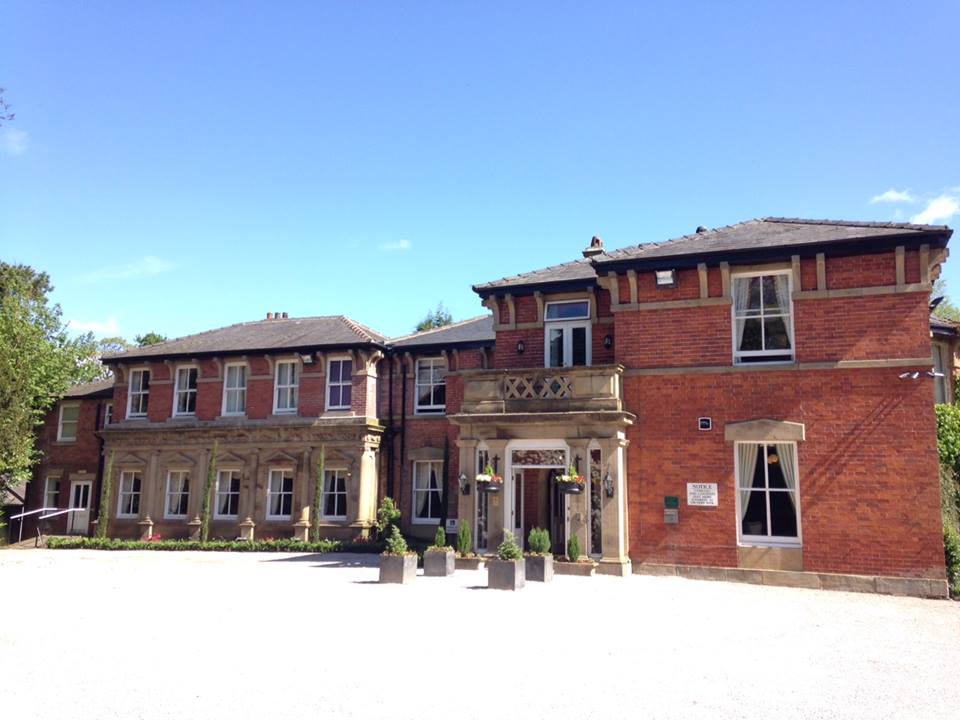 ---
You may also like
Customers who have enquired for Michael Sings have also been interested in the following Singers and Guitarists who are also based in Barnsley, South Yorkshire and the North East and North West of England. For more information or further options, please call 0845 643 9384