Top 5 Shropshire Wedding Bands for Hire
Are you looking to hire a wedding band in Shropshire? Or maybe you are just looking for some amazing wedding entertainment and live music to create an awesome party atmosphere? Whichever it is, we have made a list of the best wedding bands Shropshire has to offer!
From high energy party bands to rock n roll function bands, jazz bands and weddings bands for drinks receptions, here are the most popular and in demand acts that you can book today.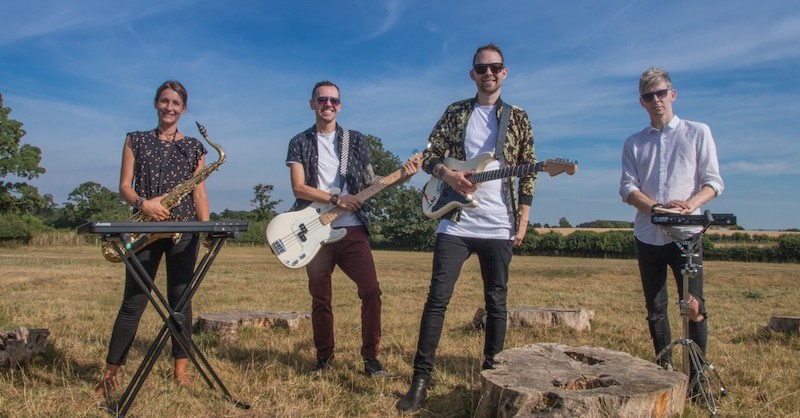 1. Supercharged
Of all of the wedding bands to choose from on our list, Supercharged are easily one of the most lively and energetic.
There is so much to enjoy about this band. From the added bonus of a DJ and Sax option to confetti canons, state of the art PA and lighting, unrivalled charisma and amazing live music shows, Supercharged have absolutely everything an amazing band needs for a wedding in Shropshire.
2. The Wolfpack
If you are planning a barn or festival style wedding, The Wolfpack are Shropshire's premium folk and Mumford style wedding band.
With a wide range of songs to choose from that cover folk favourites to dance floor fillers, The Wolfpack have a repertoire for all ages. If you appreciate good music and want an awesome party on your wedding night, this 4-piece function band are among the most in demand.
3. Spectra
Spectra are the best example of how modern wedding bands are changing. Boasting incredible live vocals and breath-taking showmanship, you can have a huge range of music covered with a young and energetic live wedding band.
Mixing live instruments and vocals along with an incredible DJ, Spectra are a hybrid band with a mixture of live musicians and backing music. The result is spectacular for weddings, parties and any type of live event!
4. Paradise Lane
The pop and rock band are still one of the most popular styles of live wedding music you can hire. Paradise Lane are among the best bands out there for filling a dance floor and igniting a non-stop party.
The guys really do have something for everyone with their extensive set list. From 60s to present day, they can create an amazing set for your wedding night. You can even hire frontman Will as an acoustic singer for earlier parts of the day!
5. The Kickstarts
With over 300 5 star reviews from couples who have previously booked The Kickstarts for their weddings in Shropshire and around the UK, you really cannot go wrong when hiring this wedding band.
They stand as one of the most experienced bands on the circuit and they take this experience into shaping their awesome live performances! Performing modern pop and rock hits as well as some dance floor classics, The Kickstarts are ready to take your wedding reception to the next level.