Hire The Best Live Wedding Bands Gloucestershire Has to Offer
Your search for the most exciting bands for weddings in Gloucestershire begins here. Live music simply doesn't get better than this and the range of artists available to book today is outstanding.
Seeing a live band performing before you hire them for your own big day isn't easy, so discovering the top acts online highly recommended to get an idea of what can be booked.
From incredible string quartets to rocking wedding bands performing hits from years gone by, you can hire a huge range wedding entertainment and wedding cover bands to keep your dance floor rocking all night long.
You can rest assured knowing that when you a hire a wedding band in Gloucestershire with Warble Entertainment, every musician, singer and group has been through a rigorous application process.
All the function bands you see on our incredible roster have been quality checked and stringently vetted to make sure that they are fit for purpose and have all the relevant insurance documents to perform at private parties, corporate events and weddings in Gloucestershire and South West England.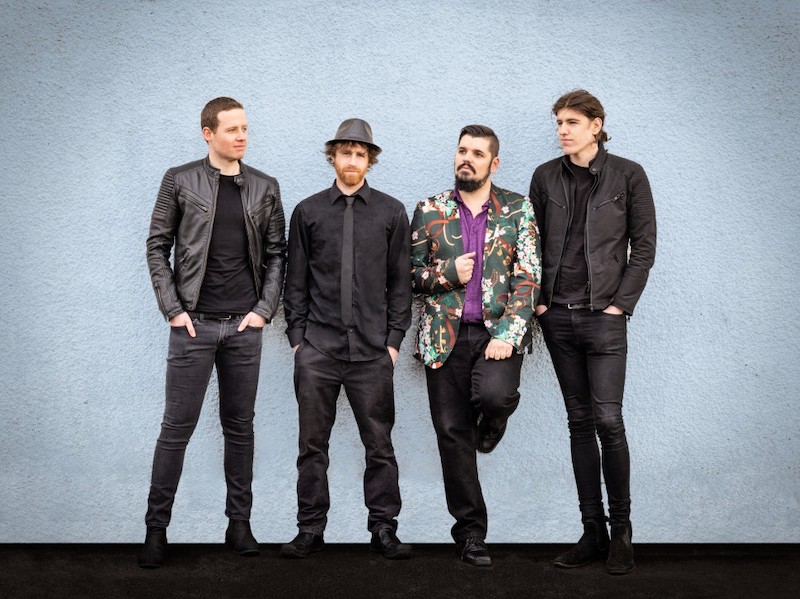 Gloucestershire Wedding Band Prices and Packages
Looking for instant prices on the most in demand wedding bands Gloucester and surrounding areas have to offer?
The prices for these music acts can vary depending on what style of band you book and also the size of the line-up! Of course, bigger bands with more live musicians will come at a higher price. When figuring out your budget, look at what your wedding theme is and how the band will fit within your venue.
All of our wedding music bands in Gloucestershire are known for their exceptional customer service and high quality of performance on the night.
To make things as easy as possible for you, they will arrive with all of their own equipment and speakers. This means that you don't have to worry about providing instruments, PA systems, microphones or lighting for the act! Most rock bands for weddings will simply need a power source and a place to set-up. The rest is taken care of!
Styles of Wedding Bands for Hire in Gloucestershire
Despite the fact there is an insane amount of choice for different genres and styles when it comes to Gloucestershire wedding bands, most brides and grooms love the high energy 'live gig' feeling that comes with hiring an indie rock pop band.
A top band bringing non-stop hits and party starters to keep your guests on the dance floor all night can really take a wedding party to the next level.
Whether you are after a folk band, soul band, acoustic act or even something more unique, there is nothing you can't have!
Get in touch with the friendly team at Warble Entertainment today to find out more information on how to book your favourite bands and more.
At Warble Entertainment we vet all of our wedding bands to ensure that they are the best quality musicians, reliable and professional. This means that you will have the peace of mind that when you hire a band for a wedding in Gloucestershire from us they will be awesome! We also check that each band has a wide-ranging choice of music, including everything from the 60s to present day, meaning that there will be something for everyone to enjoy.
At Warble Entertainment Agency we have lots of Wedding Bands for hire in Gloucestershire for wedding celebrations, parties and corporate functions >>
If you need to find the best live music bands to hire in Gloucestershire then take a look at some of our music categories: Cover Bands, Tribute Bands and Acts, Party Bands, Folk Bands, Solo and Duo Musicians, Soul Bands, Acoustic Bands, Jazz and Swing Bands.
We also have plenty of wedding entertainers and party entertainment for hire in Gloucestershire, for example: Caricaturists, Magicians, Singing Waiters, Fire Performers, Lookalikes, Dancers, Wedding DJs.
Whatever style of band, music or entertainer you want to hire you are sure to find it on the Warble website. Be sure to also check out the wedding entertainment, corporate entertainment and party ideas and Christmas entertainment pages for unique, fun and alternative entertainment ideas.