Warble Entertainment's
Amy Winehouse - Nicola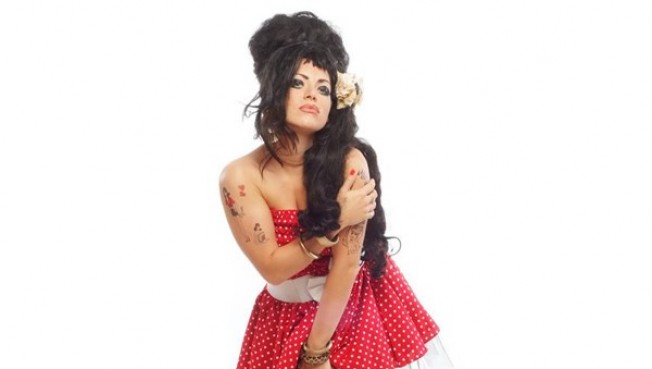 Location Derbyshire
Starting from POA
Nicola's Tribute to Amy Winehouse has definitely got the WOW! factor.
She sounds amazingly like Amy and many people on Nicolas live gigs believe she is miming which is the biggest compliment to any live singer.
Not only does she sound incredible, but also looks the part.
Nicola has perfected her mannerisms and off beat shuffles to a T.
*Fantastic Tribute to Amy available as Solo, with Backing Singers and Full Live 9 Piece Band options*
2 reviews
Listen




Song List
Rehab
Just Friends
Love Is A Losing Game
Mr Jones
Addicted
Back To Black
Mr Big Stuff
You Know I'm No Good
Slow Valerie
Tears Dry On Their Own
He Can Only Hold Her
Cupid
Be My Baby
Do You Love Me
Sweet Soul Music
Shake A Tail Feather
Monkey Man
Hey Little Rich Girl
Will You Love Me Tomorrow
Valerie
Full Band Set-List:
Valerie
Back To Black
Rehab
You Know I'm No Good
Love Is A Losing Game
Tears Dry On Their Own
Cupid
Monkey Man
Mr. Big Stuff
Hey Little Rich Girl
Me & Mr. Jones
Addicted
Just Friends
Will You Still Love Me Tomorrow?
Be My Baby
He Can Only Hold Her
Do You Love Me
Wake Up Alone
Valerie (Mark Ronson)