Warble Entertainment's
Andalus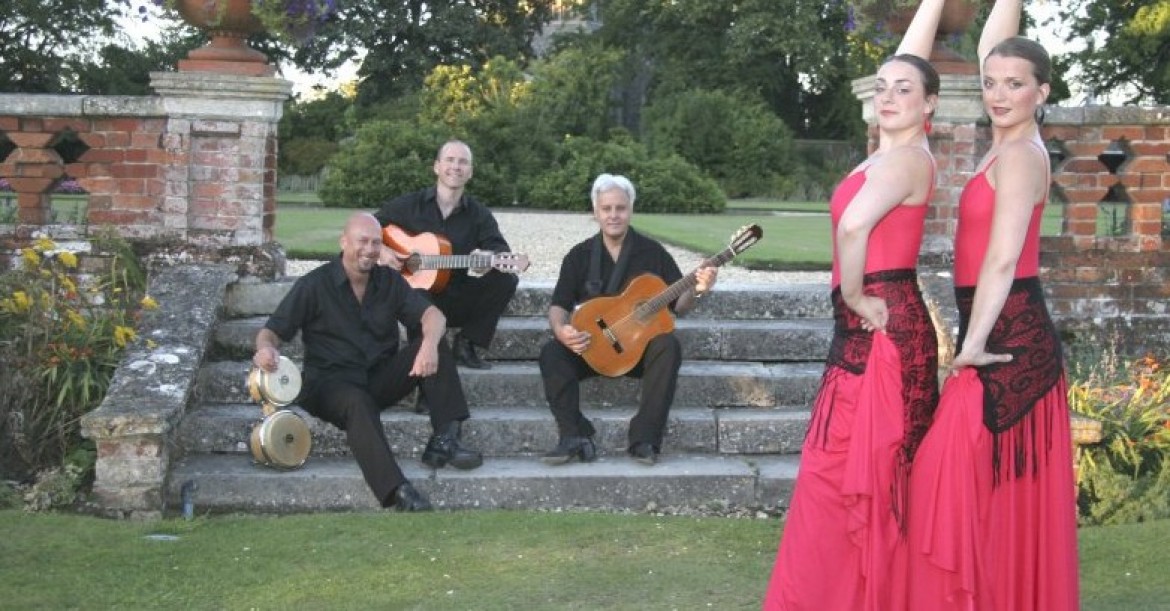 Location London
Starting from £840.00
Andalus - The UKs leading Rumba-Flamenco Latin guitar band, specialising in the authentic sound of the Gipsy Kings and Latin hits to create the perfect atmosphere for any occasion.
Andalus can provide a range of music from gentle background Flamenco / Classical guitar to lively song and instrumental dance music, perfect to all Corporate / Private functions.
6 reviews
Song List
Bamboleo
La Bamba
Senza
Pharao
Djobi Djoba
Volare
Macarena
My Way( A Mi Manera)
La Fleudrie
Zambra
La Dona
Love & Lib
Girl From Ipanema
Inspiracion
Carnival
Fronteiras
Romance
La Hiedra
Perfidia
Y Es Muy Tade
Si Tu Me Dices
Moorea
Feelings
El Camino
Moliendo Cafe
Verde
Un Amor
Bosamba
Chico/Patio
Happy Tune (Felice)
Vagabundo
Besame Mucho
Oye Mi Canto
Amazona
Amor Amor
Lambada
Cuba Quiero Bailar La Salsa
Cavalerada
Amor D'un Dia
Too Good To Be True
Annabella
Sevillanas
Algo Se Muere En
Liberte
Alegria
Baila Me
Pidar Milar
Suenos
La Lola
Hoy
Passion
Habla Me
Quiero Saber
Cuando Cuando Cuando
Un Dos Tres - Maria
La Vida Loca
Brasil
Bem Bem Bem Maria
Soy
Autumn Leaves
Strangers In The Night
Dance Night Away
Plus Many More...