Warble Entertainment's
Ben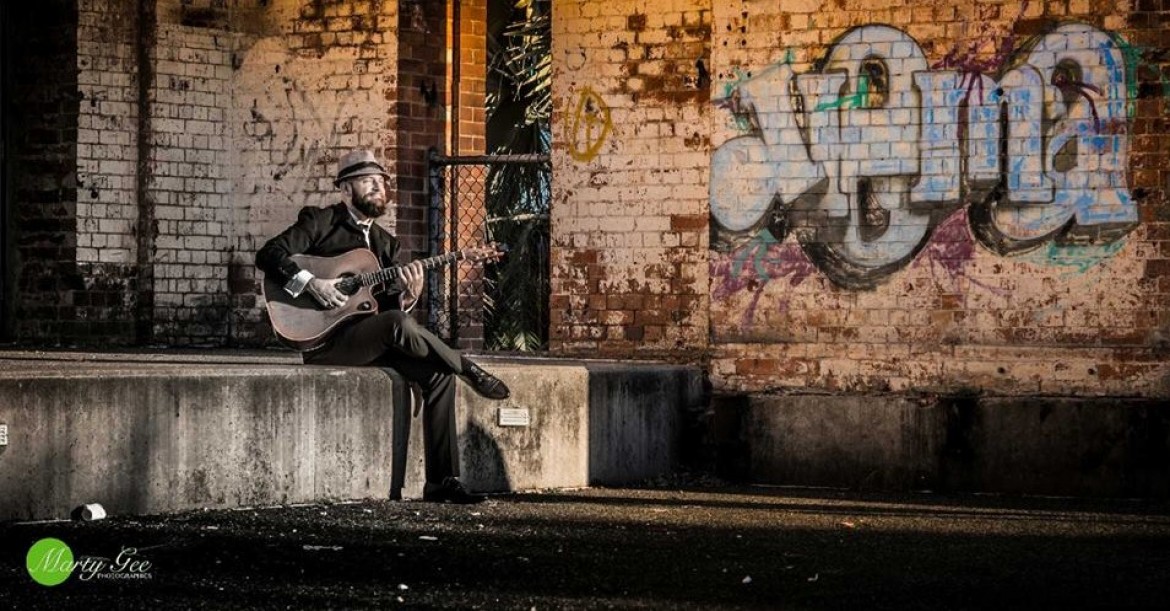 Location London
Starting from £240.00
Based in London, Ben is an Australian acoustic singer and performer who is perfect for Weddings, Parties and Corporate Events.
Interpreting each song with fresh ears, Ben uses his unique looping approach to either craft a delicate melody, suited for a small cafe or wine bar, or get the floor pumping with stomp boxing, guitar thumping energy.

His strength lies in his ability to understand and read a rooms needs while bringing just enough quirky flair and arrangements to make every performance unique and memorable.
6 reviews
Song List
3AM - Matchbox 20
500 Miles - The Proclaimers
3AM - Matchbox 20
A Sky Full of Stars - Coldplay
A Team - Ed Sheeran
Addicted To You - Avicii
Aerial Love - Daniel Johns
Aint No Mountain High Enough - Marvin Gaye
Aint No Sunshine - Bill Withers
All About That Bass - Meaghan Trainor
All For You - Sister Hazel
All I Want is You - U2
All Night Long - Lionel Ritchie
All of Me - John Legend
All the Small Things - Blink 182
Alright Now - Bad Company
American Boy - Estelle
Arms of a Woman - Amos Lee
At Last - Etta James
Bad Moon Rising - CCR
Be My Baby - The Ronettes
Beautiful Day - U2
Beautiful in my Eyes - Joshua Kadison
Before Too Long - Paul Kelly
Belief - John Mayer
Better be Home Soon - Crowded House
Better Man - John Butler Trio
Betterman - Pearl Jam
Better Together - Jack Johnson
Big Jet Plane - Angus and Julia Stone
Billie Jean - Michael Jackson
Bizzare Love Triangle - Depeche Mode
Black and Gold - Sam Sparrow
Blackbird - The Beatles
Blame it on the Boogie - Michael Jackson
Blister in the Sun - The Violent Femmes
Blue Monday - New Order
Blurred Lines - Robin Thicke
Breakeven - The Script
Breakfast at Tiffany's - Deep Blue Something
Brown Eyed Girl - Van Morrison
Bust a Move - Young MC
Butterfly Kisses - Bob Carlisle
Call Me Al - Paul Simon
Can't Get You Outta my Head - Kylie Minogue
Cant Help Falling in Love with You - Elvis Presley
Cant Take my Eyes Off You - Frankie Valli
Champagne Supernova - Oasis
Chandelier - Sia
Chapel of Love - Dixie Cups
Chasing Cars - Snow Patrol
Clap your hands - Sia
Cocaine - Eric Clapton
Confide in Me - Kylie Minogue
Crazy - Gnarls Barkely
Crazy in Love - Beyonce
Crazy Little Thing called Love - Queen
Dakota - Stereophonics
Dammit - Blink 182
Dancing in the Streets - Martha and the Vandelles
Dancing Queen - ABBA
Danni California - RHCP
Daughter - Pearl Jam
Days like this - Van Morrison
Dirty Old Town - The Pogues
Domino - Jessie J
Don't Look Back in Anger - Oasis
Down on the Corner - CCR
Dream Catch Me - Newton Faulkner
Dreamin' - Amos Lee
Dreams - Fleetwood Mac
Drive - Incubus
Drop the Game - Chet Faker
Drunk - Ed Sheeran
Empire State of Mind - Alicia Keys
Everlong - Foo Fighters
Faith - George Michael
Fake Plastic Trees - Radiohead
Fall at your Feet - Crowded house
Firework - Katy Perry
First Day of my Life - Bright eyes
Forget You - Cee-lo Green
Free Falling - Tom Petty
Georgia - Ray Charles
Get Lucky - Daft Punk
Ground Control to Major Tom - David Bowie
Glory Box - Portishead
Gold on the Ceiling - The Black keys
Gravity - John Mayer
Happy - Pharrel Williams
Heard it on the Grapevine - Marvin Gaye
Heart of Glass - Blondie
Hearts a Mess - Gotye
Hallellujah - Leonard Cohen
Hey Ya! - Outkast
Hey Jude - The Beatles
High and Dry - Radiohead
Higher and Higher - Jackie Wilson
Higher Ground - Stevie Wonder
Holy Grail - Hunters and Collectors
Horizon has been Defeated - Jack Johnson
How Sweet it is - James Taylor
Hurt so Good - John Mellencamp
I Can See Clearly Now - Jimmy Cliff
I Choose You - Sara Barelles
I Don't Need no Doctor - John Mayer
I Need a Dollar - Aloe Blac
I Saw Her Standing There - The Beatles
I Shot the Sheriff - Bob Marley
I Still Haven't Found What I'm Looking For - U2
I Wanna Dance with Somebody - Whitney Houston
I Want to Break Free - Queen
I Want you back - The Jacksons
I Will follow you into the dark - Death Cab for Cutie
I will survive - Gloria Gaynor
I wish - Stevie Wonder
I'm a believer - The Monkees
I'm yours - Jason Mraz
If I aint got you - Alicia Keys
In the midnight hour - Wilson Picket
In the summertime - Thirsty Merc
Is this love - Bob Marley
Isn't she lovely - Stevie Wonder
Just dance - Lady Gaga
Keep on runnin - Spencer Davis Group
Kryptonite - 3 Doors Down
Kung Fu Fighting - Carl Douglas
Land down under - Men at Work
Last kiss - Pearl Jam
Learn to fly - Foo Fighters
Lego House - Ed Sheeran
Let's stay together - Al Green
Little L - Jamiroqai
Little lion man - Mumford and sons
Locked out of heaven - Bruno Mars
Long train running - The Doobie Brothers
Love rears it's ugly head - Living Colour
Love shack - The B-52's
Lovely Day - Bill withers
Lover lover - Jerrod Niemann
Magic - Coldplay
Marry you - Bruno Mars
Message in a bottle - The Police
Money on my mind - Sam Smith
Moves like Jagger - Maroon 5
Mr Jones - Counting Crows
My Girl - The Temptations
My Happiness - Powderfinger
Never tear us apart - INXS
No Diggity - Blackstreet
No lies - Noiseworks
No ordinary love - Sade
No woman no cry - Bob Marley
Nutbush city limit - Tina Turner
O - Coldplay
Opportunity - Pete Murray
Overload - Sugar Babes
People get ready - Eva Cassidy
Place your hands - Reef
Play that funky music white boy - White Cherry
Please forgive me - David Gray
Polly - Nirvana
Price Tag - Jessie J
Proud Mary - Tina Turner
Rain on me - Travis
Rebel rebel - David Bowie
Rehab - Amy Winehouse
Resolution - Matt Corby
Respect - Aretha Franklin
Retrograde - James Blake
Ring of fire - Johnny Cash
Riptide - Vance Joy
Roar - Katy Perry
Rolling in the deep - Adele
Royals - Lorde
Rude - Magic
Save tonight - Eagle eye cherry
September - Earth wind and fire
Sex on fire -Kings of Leon
Shackles/Praise you -Mary Mary
Shake a tail feather - Ray Charles
Shake it off - Taylor Swift
Shimmer - Fuel
Shine on - Eric Bibb
Shout - Tears for Fears
Signed, Sealed, Delivered - Stevie Wonder
Sir Duke - Stevie Wonder
Slide - Goo Goo dolls
Slow dancing in a burning room - John Mayer
So beautiful - Pete Murray
Somebody that I used to know - Gotye
Starships - Nicki Minaj
Steal my kisses - Ben Harper
Stolen Dance - Milky Chance
Stuck in the middle with you - Steelers Wheels
Summer of 69 - Bryan Adams
Sunday Morning - Maroon 5
Sunsets - Powderfinger
Superstar - Jamelia
Superstitious - Stevie Wonder
Sway - Michael Buble
Sweet Caroline - Neil Diamond
Sweet Disposition - The Temper Trap
Sweet Home Alabama - Lynyrd Skynyrd
Tainted love - Soft Cell
Take it easy - The Eagles
Take me to the river - Al Green
Teenage Dirtbag - Wheatus
Tequila Sunrise - The Eagles
The Anniversary song - The Fury's
The first cut is the deepest - Sheryl Crow
The Gambler - Kenny Rogers
The Horses - Daryl Braithwaite
The Lazy song - Bruno Mars
The Middle - Jimmy Eat World
The one you love - Passenger
The way you make me feel - Michael Jackson
Thinking out loud - Ed Sheeran
Tip of my tongue - Diesel
To her door - Paul Kelly
Treasure - Bruno Mars
True Faith - New Order
Turn me on - Norah Jones
Twisting the night away - Sam Cooke
Uptown funk - Bruno Mars
Use me - Bill Withers
Valerie - Amy Winehouse
Wake me up - Avicii
Walking on Sunshine - Katrina and the waves
Wating on the world to change - John Mayer
Weather with you - Crowded house
What a wonderful world - Louis Armstrong
What goes around - Justin Timberlake
What you know about love - G love
When you get back - Jon Cleary
Who'll stop the rain - CCR
Wicked game - Chris Isaak
Wide awake - Katy Perry
With a little help from my friends - Joe Cocker
Wonderwall - Oasis
You cant hurry love - The Supremes
You give me something - James Morrison
Zebra - John Butler Trio
Zombie - The Cranberries