Warble Entertainment's
Ben The Mind Reader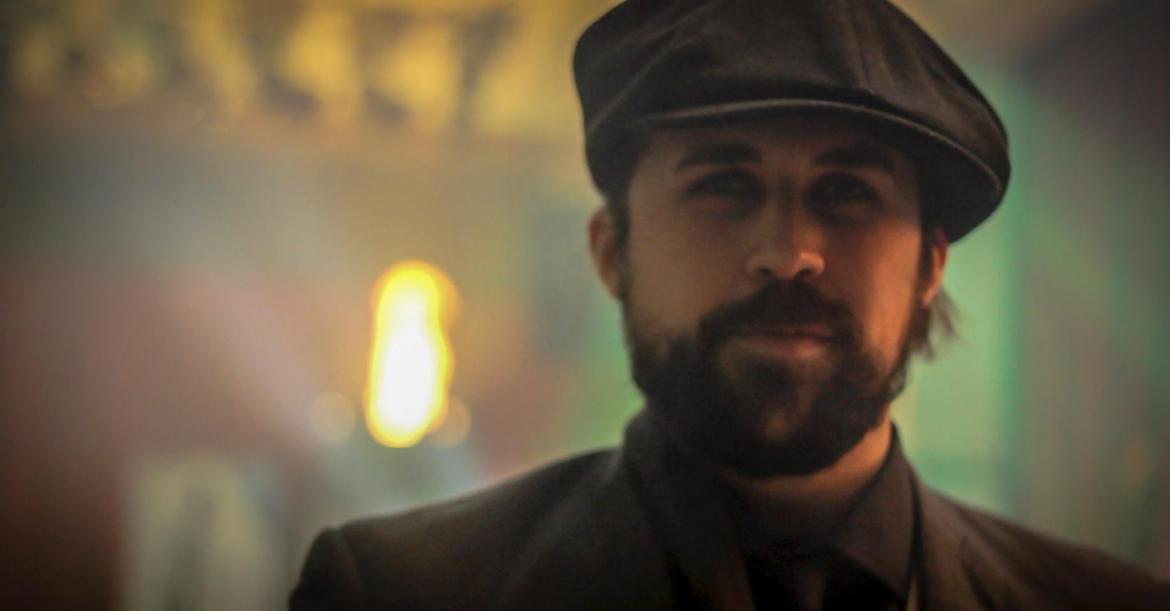 Location Staffordshire
Starting from £300.00
Location Staffordshire
Starting from £300.00
Introduction
Get a feel for them
Intro
Ben is a Mentalist and Mindreader like no other, he is in such high demand due to his modern and unique performance style, that most will have never seen before. Break the ice and pull crowds together as your audience see's someone who can duplicate drawings that have been kept a perfect secret,tell you the name of someone you are merely thinking of as well as incredible Sherlockian demonstrations of reading people and their clues that most will have never seen before live, if at all.
32 reviews
Ben The Mind Reader
Number of Reviews and Counting... 32!
The mentalist skills of Ben will make you challenge what you believe is possible, as you wonder whether or not he can actually read your mind, which is an experience that no-one will ever forget. Constant demand from previous clients just go to show that Ben can turn any and all events into a day to remember.
Everyone has seen singers and dancers, why not hire a Mentalist?
Consider Ben as the perfect choice for almost all events and functions. Ben combines his unique brand of mentalism with an infectiously entertaining persona to create unforgettable experiences for all guests.
Imagine seeing this happen infront of you:
Duplicate drawings that have been kept a perfect secret.
Impossible 'Rainman'-esque memory demonstrations.
Tell you the name of someone you are thinking about.
Influence and control behaviour and choices.
Demonstrations of Sherlock Holmes' skill in reading clues that most if not all will have never seen before.
Flexible enough to suit any venue from visiting the tables to stage work.
Ben has perfomed at all manner of private and corporate functions, to weddings and from charity concerts to garden parties.
Due to the intense popularity of stage mentalism at the moment, Ben's stand up act is very quickly becoming the most popular booking of choice.
Ben's stand up show is a unique take on mentalism and impossible mind reading. The stand up show is best suited to corporate and private parties, usually seen as an after dinner form of entertainment, this act can however be tailored to suit almost any event with a stage and is flexible enough to be performed in shorter time constraints.
You will see Ben reveal thought of names, dates, PIN numbers, you'll see live Sherlockian demonstrations of reading peoples clues to reveal information that he could not possibly know. As well as the ultimate test of influence and control over thoughts and behaviour with a game of Russian Roulette but with a musical twist.
Ben's show is perfect for any corporate event and can be made to suit any time constraint or venue. Whether it is in front of 20 people or 2020 people, Ben is sure to make this interactive and fun show the talk of your event.
Ben is also a highly skilled hypnotist. The ultimate in linguistic entertainment, as well as having undeniable fun, you're audience will also be treated with the respect they deserve. Ben can shock and amaze as he takes complete control of your thoughts in the most professional and entertaining manner. Ben is also a skilled sleight of hand artist and as such is the perfect choice for your event. Whether it be walking through the crowd and tables or standing on stage, Ben is sure to make your event unforgettable.
Victoria Pirie

, Birthday Party, Warwickshire
Ben mixed and mingled very well with our guests and they were all very surprised and impressed!
---
Charlie Hoffman

, Birthday Party, Soho Farmhouse, Oxfordshire
Ben had people's jaws on the floor and nicely warmed up the reception before the madness.
---
Richard Lovell - Painswick Building Services

, Private Party, Gloucestershire
Upon first presentation Ben was polite, accommodating, and very friendly and professional. He spent the afternoon going table to table and group to group introducing himself and performing some very impressive and, in many cases, very sophisticated tricks. To my knowledge, he left a great impression on everybody and never failed to be accurate, his presentation was slick and appealing and he was top drawer. Thank you for making the party one to remember!
---
Sarah Coffey - Beard Construction

, Public Event, Surrey
I just wanted to say a big thank you again for recommending Ben the Mind Reader - he was excellent, very good, very entertaining, and left a lot of people very puzzled! Everyone really enjoyed the night! Big thank you to you, and Ben, and you are both highly recommended!
---
Paula Smith - The Book Depository Ltd

, Corporate, Blackfriars, Gloucestershire
Ben was very personable and he entertained our staff very well. Would highly recommend. Thanks Ben for some great entertainment.
---
Ruby Starbuck

, Wedding, West Yorkshire
Amazing - clever and unique. Thank you.
---
Kimberley Dillon - Netcall Telecom Ltd

, Corporate, Wildwood, Bournemouth, Dorset
5/5
---
Susan Garricks - Utopia Leisure

, Corporate, Hertfordshire
Ben was very professional and more so, he was a lovely man. We were thrilled with his act.
---
Rachel Marshall - A-gas (UK Ltd)

, Corporate, Bambalan, Bristol
Everyone enjoyed Ben's entertainment and pre-booking process was smooth. Thank you.
---
Cliff Lovelock

, Private Party, Woodbank House, Aberdeen
Ben was a big hit with our team and left everyone wondering quite how he did it! Everyone was talking about him for a long time afterwards. We would definitely consider hiring him or other Warble acts again. The evening was a great success all round.
---
Eva Mitchell

, Wedding, The Midland Hotel, Manchester, Manchester
Fabulous act and very suitable at end of wedding dinner. Prepared to work with the requirements of the wedding. Very professional, as also were Warble, especially Katrina.
---
Joanne Baird

, Private Party, Lincolnshire
Ben turned up well in advance of the event so he could take in the 'lay of the land'. Our guests were blown away by his skills and artistry and his presence added to the success of our party. Ben was very courteous and a genuinely nice guy and we were so pleased and grateful that he was there. His work ethic was exceptional.
---
Paige Farrington

, Wedding, Flint
Ben was absolutely fantastic, all of our guests were so entertained and impressed. Thank you!!
---
Debbie Hargreaves

, Private Party, Manchester
Five Stars for Ben The Mind Reader!
---
Mark Cassidy - Corbiere Inns Ltd T/A

, Restaurant, Wiltshire
Excellent from start to finish. Effortless with the tables as he mingled... people were raving about him. A thoroughly polite and professional act. Would highly recommend.
---
Joanne Hellel - National Geographic Channels

, Corporate, High Road House, Chiswick, London
Ben was great! After the nightmare he had getting to our venue, due to unfortunate train delays, he slipped into his routine with great ease and wowed the guests. I even had guests asking me where he was and waiting for 'their turn'. He was very friendly and professional, I would recommend him to anyone who wanted something different at their party. The whole booking process was easy from beginning to end and I was kept informed by both Warble and Ben all along the way. Thoroughly satisfied customer!
---
Lily Rogers - Game

, Corporate, Basingstoke Rugby Club, Hampshire
Booking process was super easy, Matt was great with his suggestions and Ben was mind blowing.. we had so many comments about how amazing he was, no idea how he did any of it but I've bought his book so eager to find out! Thank you so much!
---
Constance Smith - Equal Experts

, Corporate, Manchester
A lovely man and very charismatic.
---
Vikki Watt

, Corporate, The Haycock Hotel Peterborough, Cambridgeshire
Absolutely fantastic night. Very entertaining and thoroughly enjoyed by all the team, even the sceptical ones! Ben entertained us for a whole 2 hours non stop and kept us guessing all night. I would definitely book again and recommend for any occasion.
---
Nathan Richardson

, Corporate, The City Rooms, Leicestershire
Ben arrived early and was more than happy to keep himself entertained with little attention from us, which helped us concentrate on the other goings on on the night. He was great on stage and kept the audience engaged throughout his short performance (we only asked for 10 mins).
---
Dany Fremantle

, Private Party, Gloucestershire
As an event manager, I had not time to witness his act but he was prompt, communicative, and totally hassle free.
---
Kirsty Rhodes - WHAG

, Charity, Norton Grange Hotel, Manchester, Yorkshire
Five Stars.
---
Kathryn McKenzie-Rowan - Kimal PLC

, Corporate, Baraset Barn, Warwickshire
Ben was really entertaining and attendees really enjoyed his style of performing.
---
Claire Griffin - Millgate

, Corporate, South Yorkshire
Ben was a lovely guy. Very compelling.
---
Heather Barlow

, Corporate, Manchester
Ben amazed everyone - excellent entertainer and very professional.
---
Cassey Topham

, Private Party, Nottinghamshire
Amazing performance. Loved by all the guests. Even had some non-believers amazed! Fantastic and really made the event great.
---
Emma Goodall - Swansway Garages

, Corporate, Cheshire
Excellent tricks, really good bonding with his audience. Everyone was really impressed with his performance and his delivery. Excellent.
---
Elly Mitchell

, Private Party, London
Ben was a delight to work with from start to finish and his act was as great as his personality. I really appreciated him getting in contact with me before the event to confirm he was attending without me having to confirm with him.
---
Scott Melville

, Wedding, South Yorkshire
Ben was fantastic, he did an amazing job at keeping the guests all entertained while things such as photos were being done. His range of effects was superb and the show type performance that he gave later in the day was mind boggling. Big thanks to Ben for his work on the day, we wouldn't hesitate to recommend him for any event.
---
Andrea Dobkin & Grant Mercer

, Private Party, Manchester
Ben was a warm character and he was a genuinely nice person, his tricks were a delight and he had the party talking about him throughout the rest of the birthday celebrations. Everyone was blown away by Ben and he was a real asset in making the party a success. On time, accommodating and fantastic!!
---
Karl Crawley - HM Forces

, Corporate, Devon
Great fun and worked the room well, would definitely hire Ben again. Cheers for a great night!
---
Donna Oldfield

, Wedding, Leicestershire
All our guests loved Ben's talents and I saw lots of very happy guests having an amazing time. What a truly gifted man Ben is. You've seen the rest now see the best!!!!!
---
Recently performed at a charity event run by Signal 1 Radio called 'Total Access live' where Ben performed for both the crowds and the celebrities backstage.
Performed at the tables for a private party for Mcdonalds
Performed a Stage Show at Keele University.
Performed at countless weddings and Private parties and functions as well. Almost too many to recount.
What is a Mentalist, exactly?
Though there are many real world colloquial connotations of what a mentalist is, one of the dictionary definitions is 'someone who uses mental acuity and/or hypnosis and suggestion. A master manipulator of thoughts and behaviour' - basically it is akin to someone who can be seen to read minds.
Is hypnosis dangerous?
In short, absolutely not. It is just a relaxed and focused state of mind.
Ben's close up / mix and mingle performance can continue on as long as requested to do so.
Ben's stage piece can be tailored to fit any time constraints and all venues. A maximum time of 2 hrs.
Please Note: The fees indicated below are approximate and based on a central location for each county. They are intended to provide a rough guide only and exact quotes can only be given once the date and exact location of your event have been provided.
Scotland
Aberdeen
£570.00
Inverness
£570.00
Perth
£570.00
Sutherland
£570.00
Ayrshire
£540.00
Fife
£540.00
Stirlingshire
£540.00
West Lothian
£540.00
Dumfries-shire
£516.00
East Lothian
£516.00
Lanarkshire
£516.00
Midlothian
£516.00
North East
Durham
£480.00
Northumberland
£480.00
North Yorkshire
£480.00
South Yorkshire
£480.00
Tyne and Wear
£480.00
West Yorkshire
£480.00
Yorkshire
£480.00
North West
Cheshire
£420.00
Cumbria
£420.00
Manchester
£420.00
Lancashire
£420.00
Merseyside
£420.00
East Midlands
Derbyshire
£300.00
Leicestershire
£300.00
Lincolnshire
£300.00
Northamptonshire
£300.00
Nottinghamshire
£330.00
Rutland
£330.00
East
Cambridgeshire
£450.00
Norfolk
£450.00
Suffolk
£450.00
Wales
Anglesey
£384.00
Caernarvonshire
£384.00
Denbigh
£384.00
Flint
£384.00
Cardigan
£384.00
Brecon
£396.00
Carmarthen
£396.00
Glamorgan
£396.00
Monmouth
£396.00
Pembroke
£396.00
West Midlands
Gloucestershire
£300.00
Herefordshire
£300.00
Shropshire
£300.00
Staffordshire
£300.00
Warwickshire
£300.00
Worcestershire
£330.00
South East
Bedfordshire
£444.00
Berkshire
£444.00
Buckinghamshire
£444.00
East Sussex
£444.00
Essex
£444.00
Hampshire
£444.00
Hertfordshire
£444.00
Isle of Wight
£444.00
Kent
£444.00
Oxfordshire
£444.00
Surrey
£444.00
Sussex
£444.00
West Sussex
£444.00
London
£444.00
Middlesex
£444.00
South West
Cornwall
£540.00
Devon
£540.00
Dorset
£540.00
Somerset
£540.00
Wiltshire
£540.00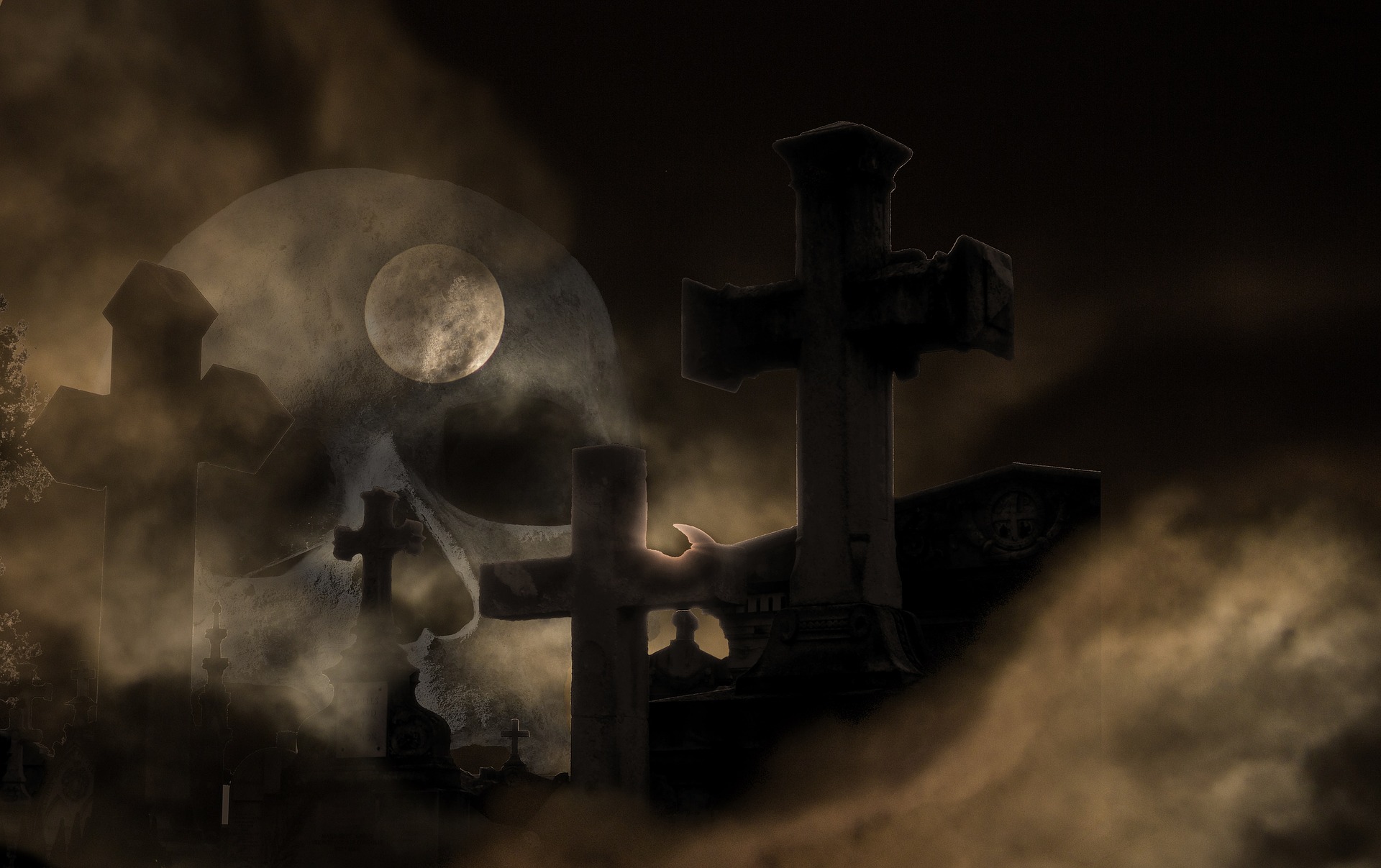 ---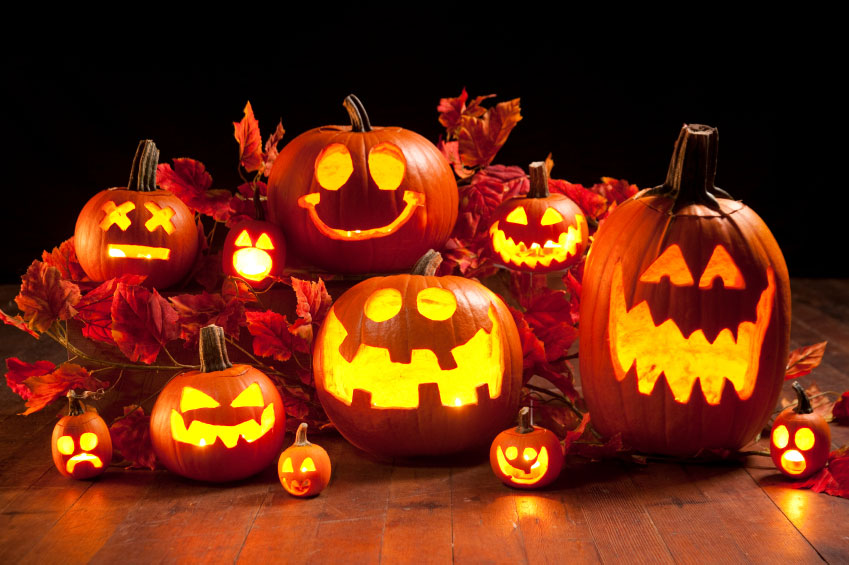 ---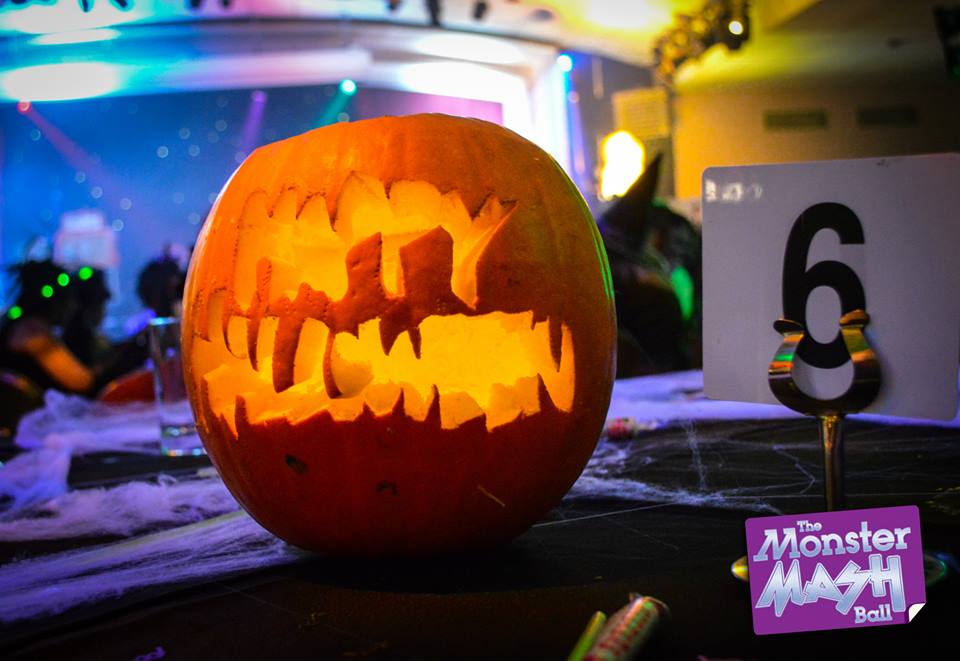 ---
You may also like
Customers who have enquired for Ben The Mind Reader have also been interested in the following Entertainers, Magicians and Mind Reading acts also available in Stoke on Trent, Staffordshire and the Midlands. For more information or further options, please call 0845 643 9384.