Warble Entertainment's
Matthew The Magician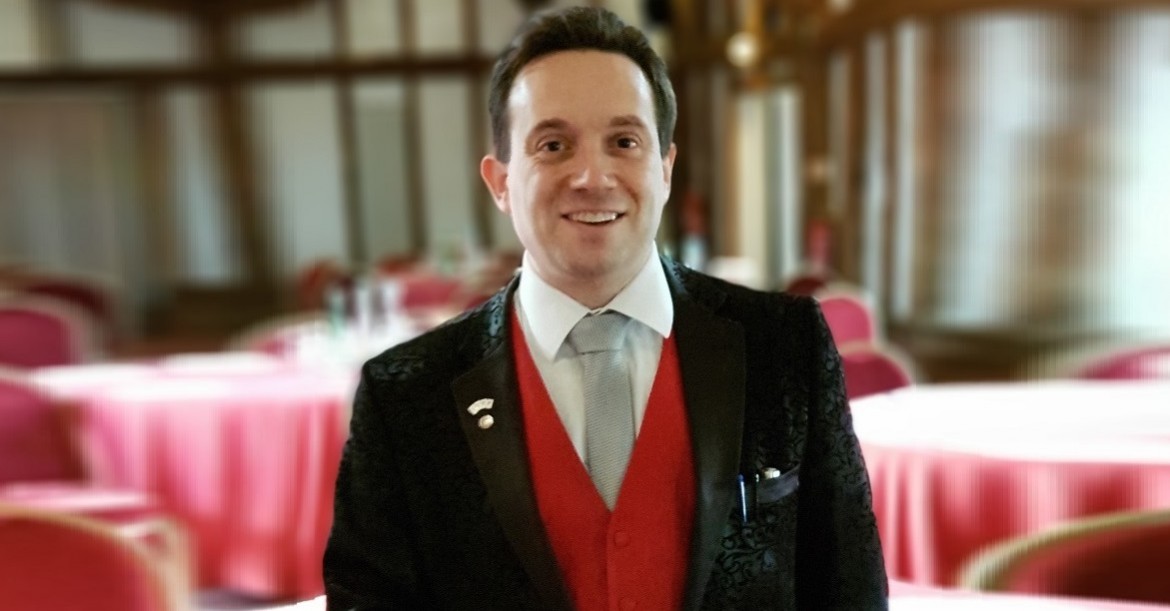 Location Northamptonshire
Starting from £375.00
Location Northamptonshire
Starting from £375.00
Introduction
Get a feel for them
Intro
Matthew has amazing showreels, brilliant photos, an incredible list of clients and the best reviews and testimonials.
His TV appearances include BBC, ITV, Channel 4, Sky and he has won the Highest Award in the UK for Close Up Magic and has reached the highest level in The Magic Circle.
He is a performer you can truly rely on, with experience from over 500 corporate events. Your guests will be blown away and at an unparalleled value.
Suitable for Close-pp magic, floorshows, stage, weddings, corporate, family and children's entertainment!
Celebrity Testimonials:
"Absolutely Amazing!" – Derren Brown
"Noone would have caught you in my department!" - Dame Stella Rimington, former head of the M.I 5
"Wow!" – Michael Owen, Man Utd & England Football Player
"Entertaining and Enthralling" – Alistair Cook, England Cricket Captain
"Are you available to come back next year?" – John Terry, England Football Captain
20 reviews
Matthew The Magician
Number of Reviews and Counting... 20!
This last year has been an exciting time with Matthew performing in Qatar in the Ooredoo Arena, in Italy for The Masters of Magic Congress, Germany, and Spain for the Magialdia Festival.
This New Year he will be performing again in Dubai.
Close-up magic: either a 2 or a 3 hour slot works well, it can start for example during a drinks reception and then the entertainment continues in betwen courses if you have a sit down meal.
His magic is visual and stunning. He combines a likable personality with amazing sleight of hand.
Cabaret: Matthew has acts suitable for all occasions, including comedy magic, illusions and family shows.
Children's Entertainment: Suitable for all events from the biggest stage to the smallest house.
Matthew performs Children's Magic, Punch & Judy and Balloon Modelling.
Lee Stewart - RSPCA Stapeley Grange

, Charity, Crewe Hall, Cheshire, Cheshire
Fantastic evening and Matt was perfect - our guests loved him which says it all.
---
Ashleigh Allen

, Birthday Party, The Crazy Bear, Berkshire
Matthew was a joy to work with! He was relaxed, attentive to all guests and is extremely talented!! So many of our guests were blown away by his magic! Thankfully, we all got our jewellery back after his special tricks :) I wanted to thank Matthew for spending a special birthday with us. He brought so much to the party, and cannot thank him enough for his talent and professionalism.
---
Charlie Hoffman

, Birthday Party, Soho Farm, Oxfordshire
Matthew had people's jaws on the floor and nicely warmed up the reception before the madness.
---
Heidi Charrington

, Wedding, Moor Park Mansion House, Hertfordshire
We have had nothing but fantastic feedback from both adults and children expressing how amazingly good Matthew was. Would definitely book him again. :)
---
Darlene Bell

, Wedding, Milsoms Kesgrave Hall, Suffolk
Excellent. He turned up on time, looked the part and kept the guests entertained. Would definitely use again.
---
Janemarie Mazoudier

, Corporate, The Renaissance Hotel, Manchester
Matthew was professional, on time and a great entertainer. He worked hard and everyone really enjoyed his incredible magic.
---
Julie Palmer

, Birthday Party, Chatham Marina, Kent
Fantastic service from Warble, easy to book & great communication. Matthew was engaging, intriguing & very funny. Loved the mingling & cabaret and he had everyone laughing, from our youngest guest to the eldest. We are very popular party hosts at the moment and would definitely recommend Matthew. Thanks for making our party such great fun!
---
Sarah Hill

, Wedding, Winstanley House, Leicestershire
Matthew will blow your mind. He is an extremely nice guy and was very professional. Perfect choice to entertain at our wedding. Everyone was amazed at everything he did without exception. He also did a magic show and amazing balloon modelling for all the children which they absolutely loved. We highly recommend Matthew and will definitely hire him again. Without doubt Matthew made our wedding day truly magical. Thank you Matthew. Sarah and Jon xxx
---
Peter Bowan

, Private Party, Kent
5/5 for Matthew The Magician
---
Conrad Palmer

, Charity, Worcestershire
Matthew entertained villagers of all ages at our Christmas Party. Villagers have given positive feedback - Matthew entertained and wowed them with his tricks. Matthew involved the audience, one lady would like to know how Matthew got into her mind! Matthew made the children feel very special.
---
Graeme Ough

, Wedding, Winster Hall, Derbyshire
Wow... thank you! From the moment Matthew started he had a tough audience of children aged 3 to 11... for his whole performance he had all the children glued to him and they adored his work. Not thinking he could top that, he then produced a stunning array of card tricks that had all the adults fascinated. Matthew made everyone feel at ease and involved and I would strongly recommend.
---
Maddy Muirhead

, Private Party, Oxfordshire
Fantastic, very impressive, guests loved it.
---
Gill Ratcliff - Epping Town Council

, Other, Essex
Matthew was making a return visit to the annual Epping Christmas Market and he certainly did not disappoint. He is a brilliant all round magician who can keep both adults and children entertained. He is very approachable and did much to add to the festivities. Thank you!
---
Lance Fisher & Anthony Letcher

, Wedding, Gloucestershire
Matthew did a great job on our day, we were absolutely delighted with the work Matthew did for us.
---
Gill Ratcliff - Epping Town Council

, Festival, Essex
Matthew was very pleasant and professional and he certainly kept the children entertained! He greatly contributed to the success of our event.
---
Stuart Letts

, Birthday Party, Surrey
Matthew is great, he is an excellent magician and very keen to accommodate and please everyone, we would happily recommend him to others.
---
Rupert Lowery

, Birthday Party, Cheshire
Fantastic sleight of hand and phenomenal balloon making!!!! Would have Matthew around anytime!!
---
Donna Scozzafava - Optima-Systems

, Private Party, London
Thank you Matt for helping to make our evening a magical success. A very friendly, approachable entertainer.
---
Sophie Austin - Wellingborough School

, Private Party, Northamptonshire
To Warble Entertainment, thank you so much! Last Friday we, at Wellingborough School, held a Circus themed dinner for which I hired two of your performers. The entire process of initially enquiring, through to watching your performers at the event was so hassle free and easy. The service I received from Ben was extremely helpful and he was able to give advice and information on the entertainment for which I knew little about. Both 'Fire Performers' and 'Mathew the Magician' completely blew all of our guests away and made the night so memorable. Not only did Mathew leave our guests truly amazed but he charismatically worked the room with such comfort. Simon from 'Fire performers' gave a thrilling and fun performance which was the pinnacle of our evening. He firstly brought his stilts in addition to the fire equipment and he also went on to breathe fire despite me agreeing that it was okay for him not to as he had expressed the danger of it. Simon's Pyrotechnic finale (recommended and explained by Ben) was absolutely spectacular! The show exceeded my expectations by far. Both performers gave not only amazing performances but were a pleasure to have at the event. We certainly were given value for money in both performers! I need to speak to the photographer of the event but I should soon be able to send some photo's taken from the night of both performers. Thank you again for such a positive experience.
---
Mike & Wendy Ringwood

, Wedding, Cambridgeshire
Hi Matthew, Thanks for your truly amazing performance at our wedding yesterday. You blew all of our guests away, they are still in shock........... Unbelievable. We both had a great day and your performance made it truly magical. Thanks again
---
Matthew has performed at over 3,000 events and in the most prestigious venues around the world including:
The 7 star - Burj Al Arab, Dubai
The Ritz, Dubai
The House of Commons, England
Porshe, Kuwait
La Escuela de los artes mágicos, Colombia
La sociedad de mágica, Ecuador
Alexandra Palace, & National History Museum, England
Manchester United, Chelsea FC, Leicester City FC, Southampton FC
Celebrity Testimonials:
"Absolutely Amazing!" – Derren Brown
"Noone would have caught you in my department!" - Dame Stella Rimington, former head of the M.I 5
"Wow!" – Michael Owen, Man Utd & England Football Player
"Entertaining and Enthralling" – Alistair Cook, England Cricket Captain
"Are you available to come back next year?" – John Terry, England Football Captain
Insured with £10million liability
DBS Enhanced Checked and Cleared
Completely self-contained acts: You have nothing to provide.
A Full Member of The Magic Circle
Member of The Inner Magic Circle with Gold Star (The Highest Level Possible)
Examiner for The Magic Circle
Full Member of Equity
Full-Time Professional Magician with 3,000+ shows experience
Price Competitive
Testimonials available from countless clients, and celebrities
Fun Shows suitable for all ages
Close-Up Magic: Typically 2 or 3 hours. E.g. for drinks reception and entertainment at the dinner table.
Family & Children's: Can include magic, Punch & Judy and Balloon Modelling. For all-day events typically 4 x 30-minute shows in a day or for the same audience shows range from 45 minutes - 2 hours. Walkabout entertainment is typically 5 hours e.g. for shopping centres.
Cabaret: up to 60 minutes.
Please Note: The fees indicated below are approximate and based on a central location for each county. They are intended to provide a rough guide only and exact quotes can only be given once the date and exact location of your event have been provided.
Scotland
Aberdeen
£780.00
Inverness
£780.00
Perth
£780.00
Sutherland
£780.00
Ayrshire
£720.00
Fife
£720.00
Stirlingshire
£720.00
West Lothian
£720.00
Dumfries-shire
£672.00
East Lothian
£552.00
Lanarkshire
£552.00
Midlothian
£552.00
Glasgow
£576.00
Edinburgh
£576.00
Dundee
£588.00
Foreign Locations
Europe
£900.00
Rest of the world
£1,200.00
North East
Durham
£540.00
Northumberland
£444.00
North Yorkshire
£468.00
South Yorkshire
£480.00
Tyne and Wear
£480.00
West Yorkshire
£480.00
Yorkshire
£480.00
East Yorkshire
£504.00
Leeds
£480.00
North West
Cheshire
£480.00
Cumbria
£552.00
Manchester
£480.00
Lancashire
£480.00
Merseyside
£540.00
Liverpool
£480.00
East Midlands
Derbyshire
£432.00
Leicestershire
£420.00
Lincolnshire
£432.00
Northamptonshire
£375.00
Nottinghamshire
£444.00
Rutland
£432.00
East
Cambridgeshire
£432.00
Norfolk
£432.00
Suffolk
£444.00
Norwich
£444.00
Wales
Anglesey
£690.00
Caernarvonshire
£690.00
Denbigh
£690.00
Flint
£690.00
Cardigan
£540.00
Brecon
£600.00
Carmarthen
£600.00
Glamorgan
£600.00
Monmouth
£600.00
Pembroke
£600.00
Wrexham
£540.00
Cardiff
£540.00
West Midlands
Gloucestershire
£504.00
Herefordshire
£456.00
Shropshire
£480.00
Staffordshire
£456.00
Warwickshire
£420.00
Worcestershire
£432.00
Birmingham
£420.00
South East
Bedfordshire
£432.00
Berkshire
£432.00
Buckinghamshire
£432.00
East Sussex
£480.00
Essex
£420.00
Hampshire
£480.00
Hertfordshire
£420.00
Isle of Wight
£660.00
Kent
£480.00
Oxfordshire
£444.00
Surrey
£450.00
Sussex
£450.00
West Sussex
£480.00
London
£480.00
Middlesex
£450.00
South West
Cornwall
£600.00
Devon
£600.00
Dorset
£600.00
Somerset
£600.00
Wiltshire
£600.00
Bath
£480.00
Bristol
£480.00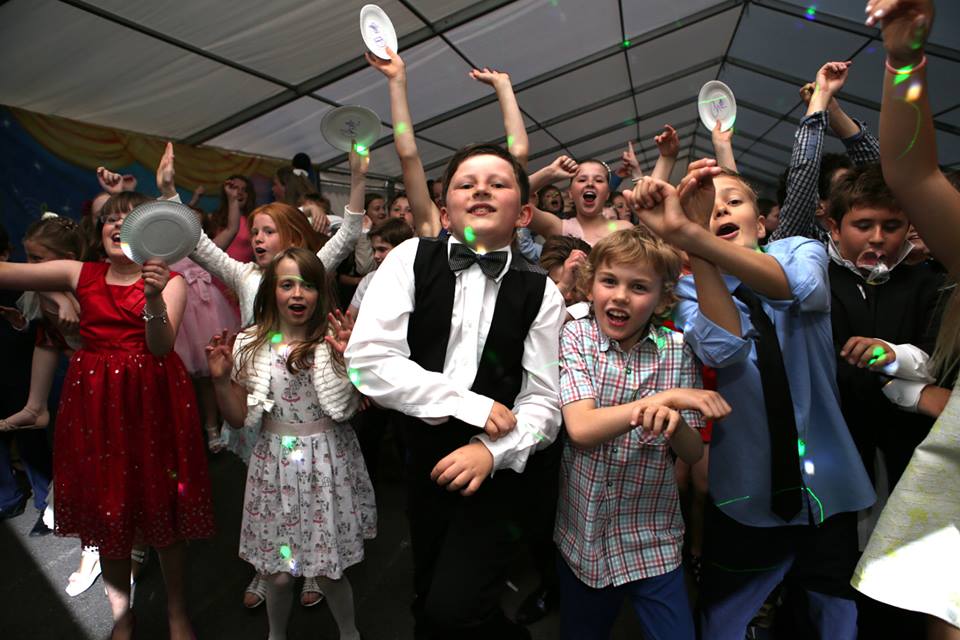 ---
You may also like
Customers who have enquired for Matthew The Magician have also been interested in the following magicians also available in Northamptonshire and throughout the East Midlands and South East. For more information or further options, please call 0845 643 9384.